Reserved
Edited
Hey dear Hamiee
Thanx a million for the wonderful update and Pm ...
Brillant as always ...Loved it
Waise really very sowiee for been late to edit my spot ...
Though i reserved it first ...
Awww dutta Trying to hide his emotions
Missing her loads,,,Well i just remembered this song for dutta
Bichhde hue tumse
Pal bhi na guzara
Yaadon ne teri phir se
Ghayaal kiya ,,,,,,,,,,,,,,,,,,,,,,,,,,,,,,,
Just loved roops and dutta "s Convo ...How he wants her to be responsiable and stand up own her own feet ...Awww Dutta is indeed proud of his women
...
Naku is trying to adjust herself to the enviroment
and she also miss her saab
...I know if she would have cried some more dutta would have taken her ...But she also her for purpose ...To make dutta proud
O man this Harshad good for nothing is back in pic
..can"t stand this Creep
...But naku will show his real place if try to mess with her ...
Loved the phone convo between Naku and dutta
Hain mein marjawaa ,,,,I have no words to describe it
...
What ? Harshad is pyscho stalking her ...
Total nut case ...Pls do something about this ...I want him out of the pic ...
Loved the morning Convo between naku and dutta
she really knows How to irrtate him ...But he also knew that she would call na ...his bed tea ...
HEre we go again harshad tryin to act smart ...But good naku is not interested in his talks ...Hata sawaan Ki Ghata
As always loved the Breakfast table scenes and Poor dutta must have been slept hungry naku jo nahi thi to feed him ...But morning he enjoying the sandwiches she left for him ...feeling her presence around ...
Awesome convo between Duji
Baaji full on nautanki
...But i know he will prove himself to dutta again ...
and dutta has made a right choice for roops
Harshad has something up his sleeve ...He didn"t tell naku about dutta"s phone call ...and dutta also not happy to hear him ..But he trusts his love ...
Waise harshad wanted to pay for naku"s food ..Sorry mister ...But her Love has taken care of her needs well enough
so back off ...
So major his back to work ,...Omg the last part was a total suprise
Didn"t really expect him to be there ...But loved It ...was rocking sad and happy moments ...But his heart where his naku is ...
haila naku is teasing dutta
and he is calling her sexy
Thanx alot for the wonderful and mindblowing update ...Once again ..Looking forward to the nxt Part ...
Lots of love and hugs
suhana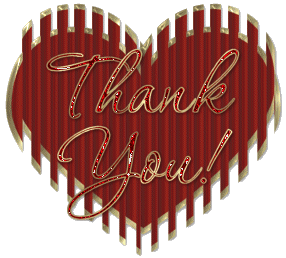 Edited by suhana19 - 02 October 2011 at 7:22pm