Reserved
Edited
Hey dear hamiee
First Iam very sorry Iam late yaara
But here finally ...
Thanx a million for the wonderful long update and pm
loved it to the core
Wow naku is on dutta mind
Bechara kya se ho Gaya naku ke pyar mein ...
So our major Saab has fallen in love with naku and never have felt this before for anyone but naku
me loving it
Yippee finally dutta going back home ...lol me greedy for tasha romance
Omg "suhana faints and in dutta dreamland " seeing dutta in pathani
hamiee ur distracting me lol ..and everyone line maaro-ying on him
But major is hawwwt
So finally naku and baaji comes to pick him up ..haila he can't stop staring at naku ...totally Fida ...
Omg he gave flowers to lauren and she kissed him ..naku must be jealous but couldn't say anything ...
Awww he wanted naku to be ambulance with him
So he is mad at her for not coming
Well Ian not complaning ...awesome
"suhana now in heaven " what was that ? It was damn hawwt romance
are u planning to kill me kya ? Totally unexpected ..but loved Tasha moments .."sigh why AS had to be KBH
He wanted naku to sit and have breakfast with them ..this guy is something
AS noticed dutta and naku"s chupke chupke glaring at each other ...that"s great ...
Loved Duji moments "sigh miss our Tasha and Duji so much "
Last part was a killer
Naku practicing for college function ...he started throwing tantrums ..or I must say jealous ...omg he dnt want to naku to go to college anymore
..poor naku ..but she still loves him ...what one have to go thru in love ...hehehe ...thanx Yaara
Precap looks rocking and interesting ..I wonder how will D react to this
U take care and see ya around
Pls jaldi update karna
Lots of love and hugs
Suhana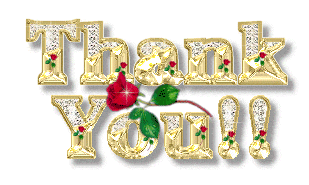 Edited by suhana19 - 18 June 2011 at 11:16pm