Originally posted by CeruleanSky
Heehee...I LUVEEE it too Mels
it was such a cute scene seriously...sort of set the tone for him for the rest of the movie, hai na? With him surprising everyone, Simran and the audiences I mean...we all thought piano playing ke baare mein phenkh raha tha, and then the Kal Raat Ko Kya Hua scene and then him refusing to elope...heheheeh :P
I can't believe I'm analysing a YRF movie :P W*F?
Oooh. YRF. W*F. Wheee!
Sorry :P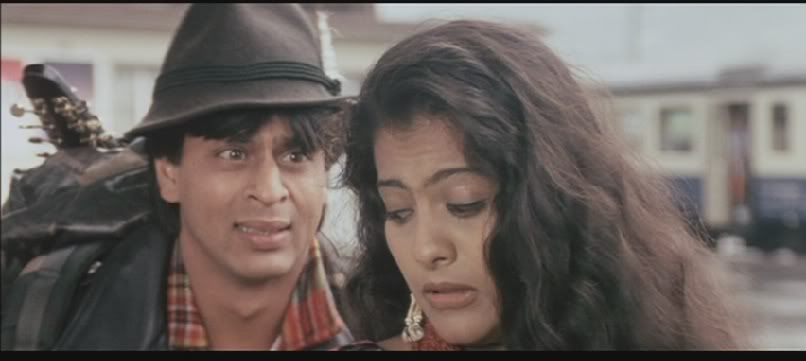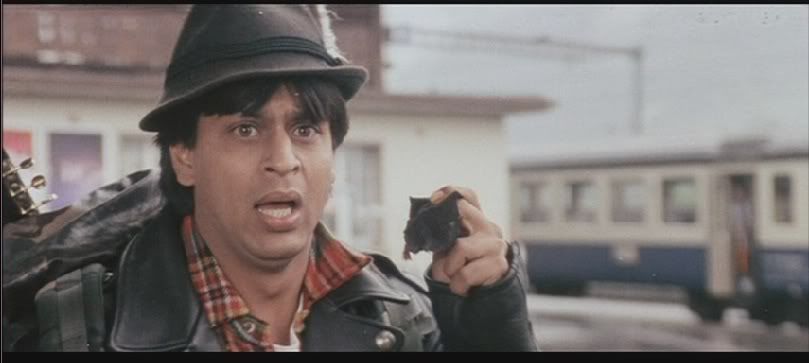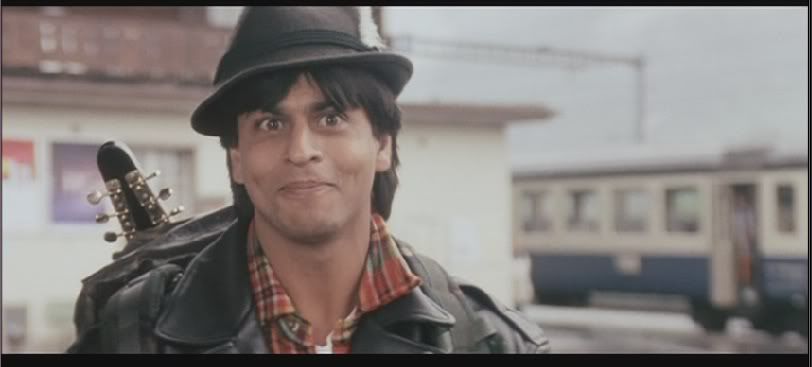 You know, usually I would roll my eyes regarding all the vanity...but the case here was very different. Raj bragging about his piano playing skills, then pretending to play bad and then playing well...all these went well with Raj's character. I was so amused at the fact that he deliberately played awful to give Simran that fleeting feeling of triumph, and then bursting her bubble by showing his true skills
. Ohhh...love that mischievous glint in his eyes and that smirk.
The pics...
...I loved this scene! And when Raj puts that piece of cloth inside his mouth, it's as if by doing so he would make the entire embarrassing exchange vanish...
. Something like out of sight, out of mind.The last pic...awww...He is so adorable.