Characters &n bsp;
Vedika Khanna:Daughter of Uma Khanna and younger sister of
Niharika Khanna. Suraj is her best friend!Goes to college.
Niharika Khanna:Daughter of Uma Khanna and older sister of
Vedika. Went to a university and is now working as a secretary.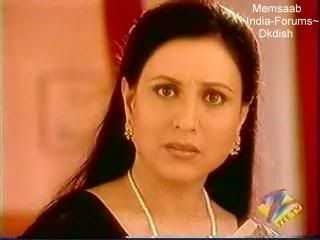 Uma Khanna:Mother of Niharika and Vedika. Wife of the deceased Raj Khanna. Works in a jewelry company.
Suraj Malhotra:Goes to college with Vedika and loves her only because she is the pretiest girl in college.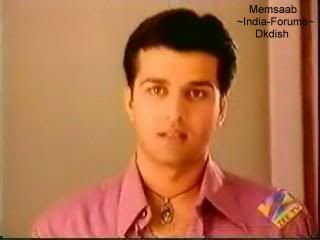 Dhruv Raizada:Maddly in love with Vedika khanna and middle child, has an older brother rudra and a younger sister
Tara.A very fun loving person.
Rudra Raizada:Dhruv and taras older brother. Cares a lot for his siblings and makes sure they are always happy.
Viren Raizada:Owner of the Raizada industries and husband of kavita. Has 3 lovable children and a well known man in the city.
Kavita Raizada:Wife of viren and mother of three.
Tara Raizada:has two older brothers Dhruv and rudra who she loves more than her parents.goes to high school.
Aarti Singh:was dhruvs childhood friend but moved to america when Dhruv started going to high school.


Edited by moderngirl - 21 March 2006 at 7:32pm