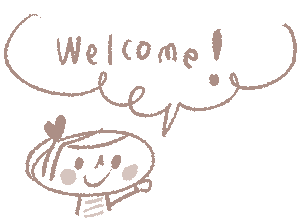 toITTARWALI GALI
in Kannauj
Uttar Pradesh

Where the Pandey Nivas is located adjacent to the Guddu Shukla Carom & CD Center. It is here where our story begins...Story of Runjhun & Guddu.
As you explore Ittarwali Gali, you will learn more about our dear Bhagonwali and hopefully the links provided will help guide you through the streets.

It's very easy to become a part of the Bhagonwali Journey...but first you must follow some rules.

BBAT Forum Rules
Rules Updates & Guidelines
Regarding Spamming
Written Updates & Spoilers



If you're new to the forum please do take a minute to Introduce yourself. We in the forum are very friendly people (most of us...who knows there are some evil mamas and mamis lurking around).

Introductions

Also if you're curious about Member Birthday's here's a list for the birthdays

Member Birthdays

Now that the formalities are all out of the way...You can truly kick back and enjoy your trip to in the world of Bhagonwali.

If you have any questions along the way, you can ask our
BBAT Help Desk





It can get crowded here sometimes with all the people in Ittarwali Gali. So here are some of the people you have to keep an eye out for. The main characters of our story.

Cast & Character

They truly are a great ensemble, especially our *Guddu & Runjhun*
(Don't let the mamas and mamis hear you though, they're always up to no good)
If you love Nivedita Tiwari aka Runjhun
Visit her Appreciation Thread
Visit Nivedita Tiwari on her Facebook Fanpage
Visit Himmanshoo Malhotra on his Facebook Fanpage


Don't forget to join the cast fan club and support them by showing your love and improving their ranking!

If you've missed their story, then you can catch up in the archive
BBAT Archive





If you're interested only Guddu & Runjhun then you can visit their special Bhagonwala Corner
Where they spend some time together, sometimes fighting, sometimes with a dash of romance and sometimes just glaring.

~Guddu & Runjhun's Bhagonwala Corner~

You can catch some other goodies and treats there as well



You can also explore the scenic route by exploring the picture gallery & the creation gallery
Picture Gallery
Creations Gallery





Missing out on Bhagonwali News:
Catch Up on the Latest Buzz at the Articles Archive

Visit our song dedication corner to dedicate a song to a member, or to the cast and actor or just to share a song.

Click here if you're more interested in the Bhagonwali Title Song
Click here to download the Title Track Courtesy of ZEE TV

As time goes by we will add more attractions in the meantime. Enjoy your stay. Participate in the forum and come be a part of the unique world of Bhagonwali.

Also don't forget to click on the Chaska Meter to show how much you enjoy the show. If you need more info on the ranking system you can access it here.
Or for other information on how to improve BBAT Rankings & Promote BBAT Click Here


Love & Regards,
BBAT Development Team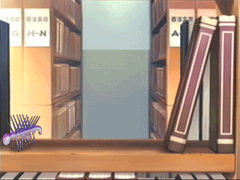 Edited by Wafah - 01 October 2011 at 9:27pm