Prem falls in love with Nandini at first sight and spends time outside her house hoping to catch a glimpse of her
and he walks through the rain dreaming of dancing with Nandini.
He imagines Nandini in the boy who brings him tea,
he imagines her in the girl under the umbrella,
he imagines her at the bus stop.
That dance in the rain is one of the best romantic rain scenes...
Prem walking in the rain lost in thought
Is that girl with flowers Nandini….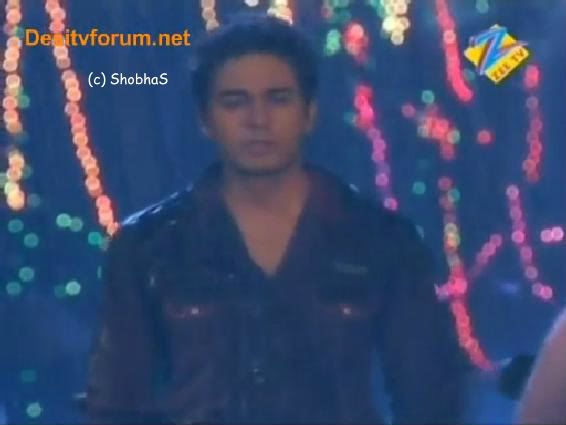 Sees her everywhere…
…(doesn't he look LMLM here?
)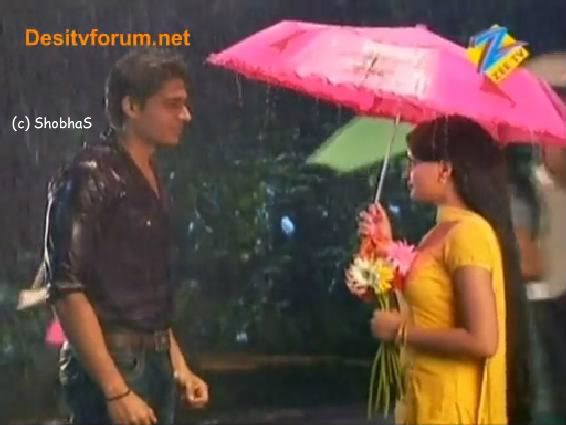 Smiles at the girl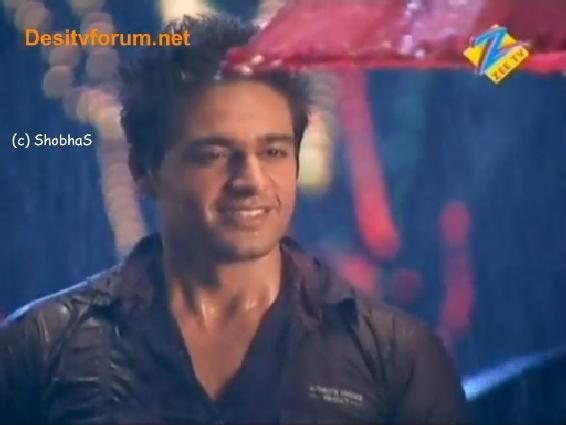 Shucks... it is not Nandini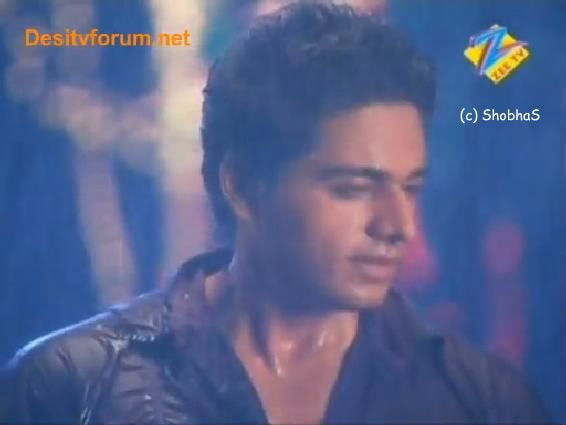 Soaking up the rain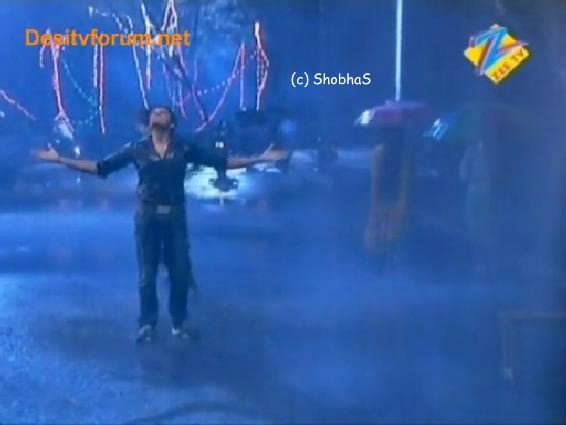 Amused at himself!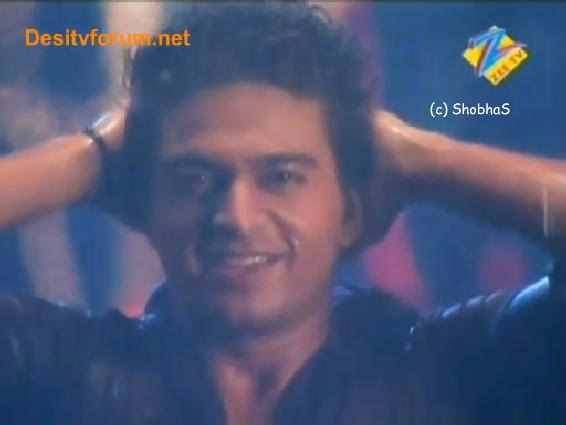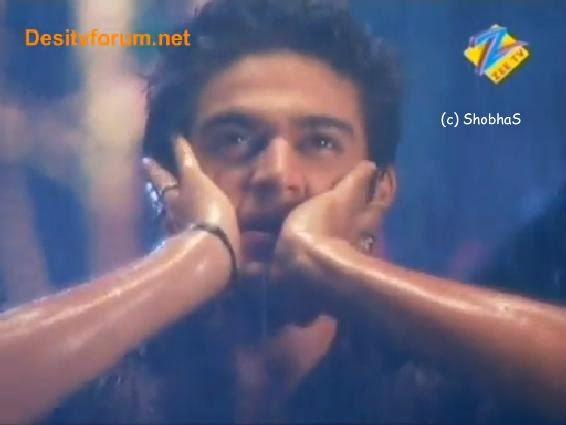 Runs to the teashop laughing to himself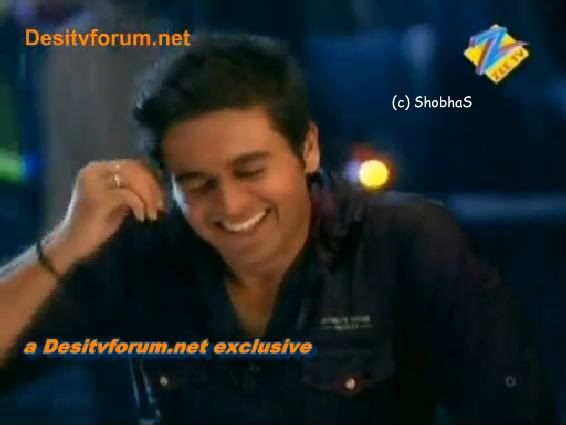 And lo Nandini appears again…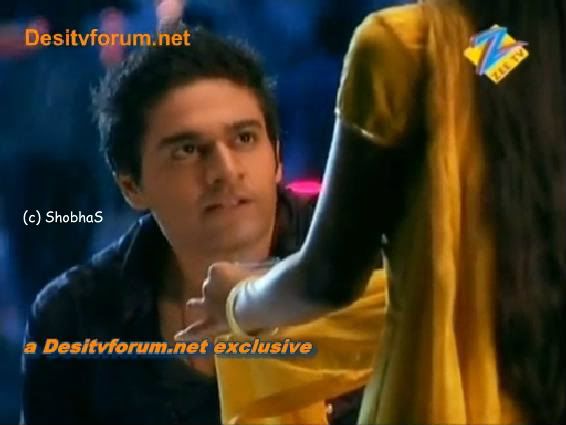 Is this really her?
Takes hold of her hands……and she disappears…….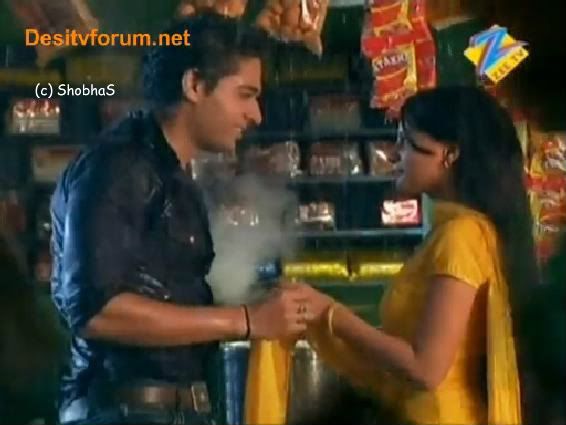 Laughing at his own folly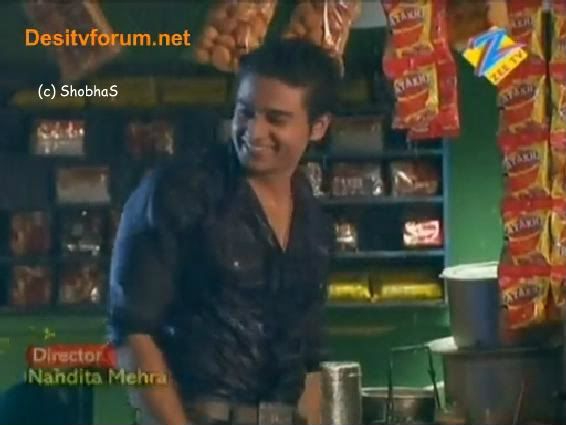 When he sees her in the bus-stop opposite the shop
Goes up to Nandini
Takes her hand
How sweet!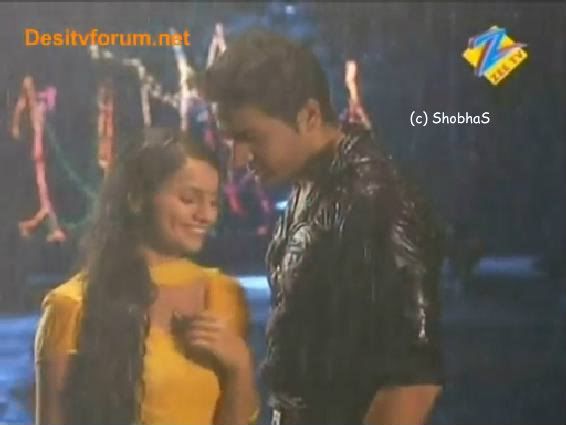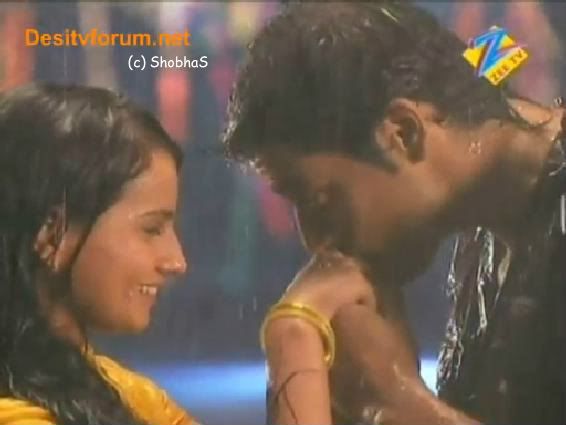 Dancing in the rain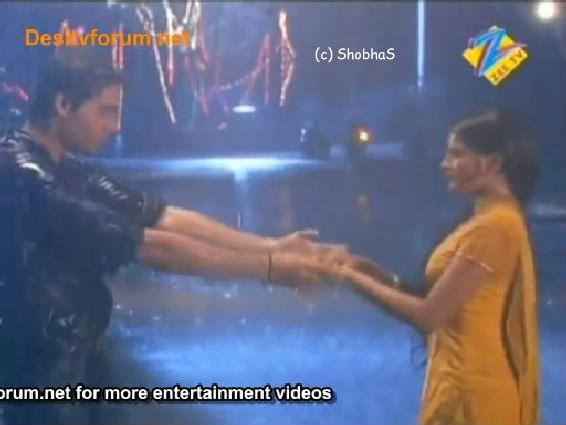 Omigosh….where did she go?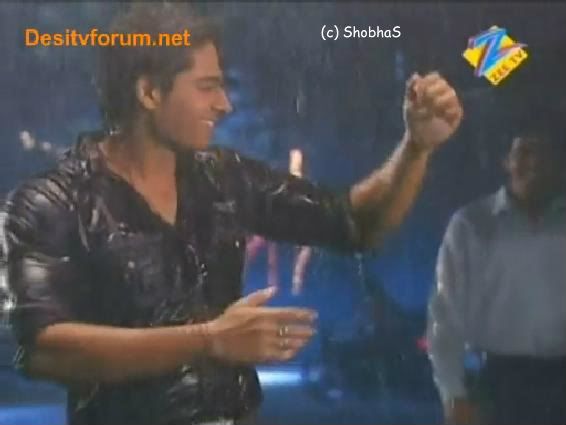 Oh no…I did it again…..
Happy in love!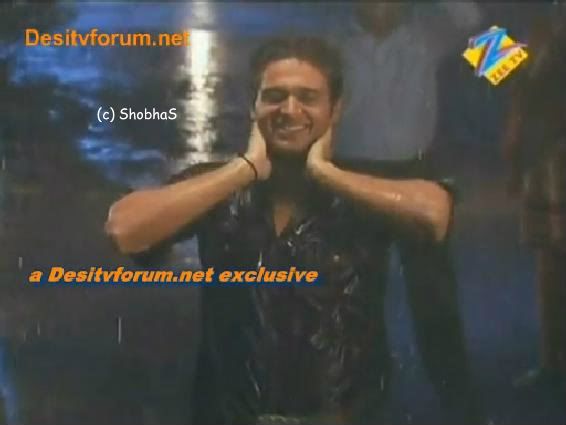 Thud!