Originally posted by ffkhanWow Komal I just can't believe that you have improved so much with your awesome creations.
Very very and very well done my sweetheart.


Of course I am liking the Abhiya siggies a lot, but I just can't take my eyes away from the Anushka siggy. The Sona siggy is also extremely beautiful. I like the effects you have used in the Anu and Shilpa siggy.


Just one suggsetion, you should improve your texting style.


I found everything PERFECT in this Suku siggy.... texts, textures, everything............very very mindblowing! WOW!!!!!!!!!!!!!!!!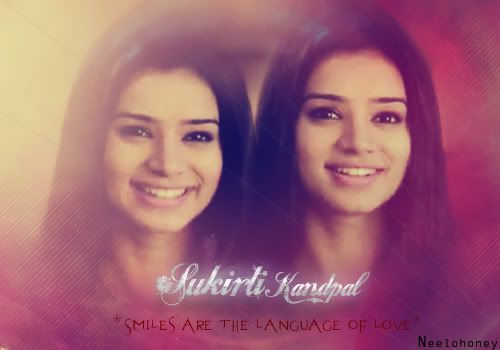 Keep rocking. Loads of love and hugs.
thanxxx farzana for such a sweet comment
u make me very happy
i mean u gave me the suggestion of text style but how i mean u want to change (quotes)or colouring style of quotes or text style i mean like (arial)reply me
wai88ing
thanxxxx again yaar u help me alot
love u
friends forever