MahaPurush of the week
Keeping to the RBO flavour
------


This week on the hot seat is a Yasharan Shipper and Shanak shipper. She is a Doctor and has an "A" in her name. She is as cool as a cucumber and as sweet as a honey. A gal who has less word in the dictionary but when she opens her mouth, it is always to the point. A ex-Dazzler by IF nature, she dazzles with her comments. A silently active member. Her assigned name by me starts with an M, who changes her avi by day in and out. She has helped me in the past that only I know about. She is secretly a nataunki
. Let's Guess the member before we all grill her to the core!
That's right! The hardest one to guess...She has helped me in the past with my paper once, her assigned name starts with M as in Minnie. She is a nataunki that no one knows about. She was a Dazzler when I posted the thread but now she bleeds Red. She is cool coz she has a cool in her name and she is sweet coz she is sweet in nature. She doesn't write much but whatever she says it is to the point. She changes her Avis day in and out, at least more than other Docs. Of course she is a Yasharan Shipper! Well by now you have guessed it right!
-Priya-
Congratulations Priya..
Stop Scratching your head and fainting... come to the hot topic..
the hot seat.. and get ready to get grilled.
(pisssstt..beware of that girl Rooj...
oh yea that's me!)
Please feel free to use the siggy below to flaunt your special status for the week.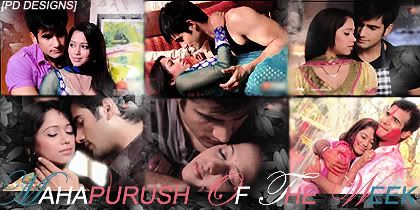 Time to grill everyone..
make it a fun week for Priya lets grill her and get some info out of her.... Priya get ready.. One..two.. here it comes....
Name:
IF name:
Age:
IF age:
Major/Career:
Hometown (Current and where are you from):
How did I get started with India Forums:
Why am I hooked to RBO(Yasharan and Shanak)...:
Why do I like Shanak and Yasharan:
My hobbies and a little about me:
What I like best @ IF:
What I would like to see more @IF:
What do I dream about when I sleep:
Favorite Food(other than Indian)
Favorite Color:
Favorite Movie (choose one):
One random fact about me:
---
Now it is your turn to grill bake and fry her..
----
Credits:
All glitter courtesy of Tumhari_Khushi and Zwani.com
Pooja for the RBO MOTW siggie..
Thanks girls.


Edited by rooj-i - 14 April 2011 at 11:23am