I don't know why but I have a real honest, nearly guttural, hatred for this character. So much so that instead of SaaVan inspiring me to make a poem - the evil saas did.
The poem describes the evil saas's entry into the restaurant and her taking Saachi to the washroom. I hope you enjoy, but I am hoping that even more than enjoyment, it leaves you a little disturbed with the mood it creates. (thanks for the pic Jaan!)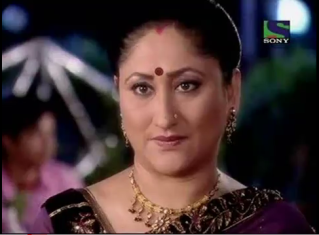 Sinistress
The evil woman rumbled in
Dark clouds shrouding her
With ominous shadows.
The ground shook
A jackal bellowed
She made her presence known.
Her sinister eyes narrowed in
Dark coals of cold
Sharp steel.
She spotted her prey
Innocent, quivering, meek
Just as she had hoped
To enjoy.
With false smile and hidden scorn
She hissed closer
Smacking her fangs
Speaking sweet poison
From her icy forked tongue.
'Here you are', she sneered
Sending chills across her
Victim's soul
The blood having just run cold.
She lay her hand
Iron talons clamping down
On her kill's shoulder
With a squeeze
She communicates
There is no way out.
Come with me.
You are done.


Edited by momma1128 - 13 April 2011 at 9:11pm