Ohhhh.... its
'


Happy Birthday to you
Happy Birthday to you
Happy Birthday dear Deepika
Happy Birthday to you

May god bless you we pray
May god bless you we pray
May god bless you dear Deepika
May god bless you we pray

Happy long life to you
Happy long life to you
Happy long life dear Deepika
Happy long life to you
Nursery Rhyme
and Many many many Happy Returns of the Day Dear

Be Youself
Invite New Challenges
Recall pass Triumphs
Trust ur Instincts
Have Faith in Ur Abilities
Desire Only The best
Affirm Ur Strengths
You've got what It Takes




chalo ab karo thodi se peth puja



cake



heyy Deeps ... U know what ?? !!!



**** I Spied on U ****
to know more about u

(from different forums)


Name : Deepika

Nicknames : Deeps, Deepu anythng ..

D.O.B: 14th april

(aapko kya laga tha main bhul jaunge
aapke kuch post dekh iddar udhar mentioning ur bday but i ignored it
, nahin toh surprise ka kya hota ...
)


State/Country : New Delhi, India

Occupation : Student

Interests : Mythology, Sports(Cricket in particular) reality shows,

Hobbies : Painting, net surfing, listening music, playing cricket,
making siggies, etc etc etc ..

Fav. Book Genre : Fantasy, Suspense - Mystery,Romance

Fav Cricketer : Yuvraj Singh
(added this my self not from any forum)

Fav Actor :
TV : Gurmeet Chaudhary, Gaurav Khanna , Abhinav Shukla., Sushant Sing Rajput, Arun Govil, Swapnil Joshi

Bollywood : Salman, Aamir, Hrithik, Anil Kapoor, Sunny Deol, Dharmendra, Dev Anand, Manoj Kumar

Fav Actress :
TV: Debina G. Chaudhary, Deepika (Sita of Ramayan 1986)

Bolly: Madhuri Dixit, Sridevi, Diya Mirza, Kajol

Interest: watching mythological serials , reality shows, cricket **playin cricket**




ok now time for B-DATE 14th April

What Chinese Astrology says about ppl born on 14th April 2011 ?
Today is a good day for:
Bathing Moving beds Collecting debts Haircut
Pest control
Today is a bad day for:
Wedding
(kya khyal hai, hume bhula nahin bulana zaroor )

Discarding mourning clothes
Lucky hours:
11pm-1am, 3am-7am, 11am-5pm
Unlucky hours:
1am-3am, 9am-11am, 5pm-11pm

*** Something Interesting ***

Famous Birthdays on 14th April
(historical)
1336 - Emperor Go-Kogon of Japan (d. 1374)
1572 - Adam Tanner, Austrian mathematician (d. 1632)
1578 - Philip III, King of Spain & Portugal (1598-1621)
1592 - Abraham Elsevier, book publisher/publisher
1629 - Christian Huygens, Holland, astronomer (discovered Saturn's rings)
1668 - Magnus Julius De la Gardie, Swedish General (d. 1741)
1676 - Ernst Chreistian Hesse, composer
1710 - Marie A C de Camargo, Spanish/Italian/Belgian dancer
1714 - Adam Gib, Scottish religious leader (d. 1788)
1718 - Emanuele Barbella, composer
1721 - William August duke of Cumberland, English army leader
1723 - John Wainwright, composer
1738 - Duck of Portland, (C) British PM (1783, 1807-09)
1738 - William Cavendish-Bentinck, 3rd Duke of Portland, Prime Minister of the United Kingdom (d. 1809)
1741 - Emperor Momozono of Japan (d. 1762)
1762 - Giuseppe Valadier, Italian architect/archaeologist
1770 - George Canning, London, British PM (1827)
1782 - Carlo Coccia, composer
1788 - David G. Burnet, interim president of the Republic of Texas (d. 1870)
1797 - Adolphe Thiers, 1st president of 3rd French Republic (1871-77)
1803 - Friedrich von Amerling, Austrian painter
1809 - George W Vreede, Dutch lawyer/politician
1813 - Junius S Morgan, US, merchant/philanthropist (Metro Museum of Art)
1818 - Marie of Saxe-Altenburg, queen of Hanover (d. 1909)
1819 - Charles Halle, pianist/conductor/founder (Halle Orch)
1820 - Harry Thompson Hays, Brig General (Confederate Army), died in 1876
1827 - Augustus Pitt Rivers, English archaeologist (d. 1900)
1831 - Gerhard Rohlfs, German explorer/ambassador in Abyssinia
1832 - James Hewett Ledlie, Brig General (Union volunteers), died in 1882
1842 - Sven August Korling, composer
1843 - Gustave Leon Huberti, composer
1852 - Henrique Oswald, composer
1857 - Edgar Stillman Kelley, Sparta Wisconsin, composer (Gulliver)
1862 - Pyotr A Stolypin, premier Russia (1906-11)
1866 - Anne Mansfield Sullivan, US, educated Helen Keller
1868 - Peter Behrens, German architect (d. 1940)
1870 - Syd Gregory, cricketer (Australian batsman in 58 Tests 1890-1912)
1870 - Victor Borisov-Musatov, Russian painter (d. 1905)
1872 - Abdullah Yusuf Ali, Indian-born Islamic scholar and translator (d. 1953)
1873 - Viktor Joseph Keldorfer, composer
1874 - Count Alexander, of Athlone, gov-gen (South-Africa/Canada)
1876 - Murray Bisset, cricketer (South African wicket-keeper 1899 & 1910)
1877 - Daniel Plooy, Dutch new testament scholar
1879 - James Branch Cabell, American novelist/essayist (Restless Heads)
1881 - Anton Wildgans, Austrian writer/director (Burg Theater)
1882 - Moritz Schlick, Austrian philosopher, (d. 1936)
1886 - Edward C Tolman, US psychologist (behaviorism)
1886 - Ernst R Curtius, German literature historian
1889 - Adolph Hitler, Austria, dictator of Nazi Germany (1936-45)[NS=Apr 20]
1889 - Arnold Toynbee, England, historian (Study of History)
1889 - Efim D Bogoljubov, Russian chess player
1889 - James Stephenson, actor (Letter, Espionage Agent, Nancy Drew)
1891 - B. R. Ambedkar, Indian jurist (d.1956)
1892 - Giorgio Cesana, Italy, coxswain, (Olympic-gold-1906)
1892 - Vere G Childe, British archaeologist/prehistorian
1895 - Mary Marquet, St Petersburg Russia, actress (Matter of Resistance)
1895 - Wiktor Labunski, composer
1897 - Barbara baroness Wootton of Abinger, English Lower house leader
1897 - Claire Windsor, American actress (d. 1972)
1898 - Lee Tracy, Atlanta Ga, actor (Martin Kane-Martin Kane Private Eye)
1900 - Salvatore Baccaloni, Rome, actor (Merry Andrew, Rock-a-Bye Baby)
1901 - Alfred West, champion cyclist/record hair splitter (17 splits)
1901 - Martin Kessel, writer
1902 - Menachem A Schneerson, rebee (head of Lubavitcher Jews)
1902 - Sylvio Mantha, Canadian ice hockey player (d. 1974)
1904 - John Gielgud, London England, actor (Arthur, Ages of Man)
1904 - Lionel Birkett, cricketer (WI vice-capt on Australian tour 1930-31)
1904 - Reinout W van Bemmelen, Dutch geologist
1904 - Sonia Gaskell, Russian/Neth choreographer
1905 - Frits Philips, Dutch engineer/CEO (Philips)
1905 - Holmesdale Charles "Slinger" Nitschke, cricket batsman (S Aus & Test)
1905 - Elizabeth Huckaby, American educator (d. 1999)
1906 - Faisal ibn Abd al-Aziz, King Saudi-Arabia (1964-75)
1906 - Hunter Johnson, composer
1907 - Francois "Doc" Duvalier, dictator of Haiti
1907 - Otto F A H van Nispen, Dutch mayor (Pannerden)/MP (KVP)
1907 - Phyllis Konstam, London England, actress (Murder, Skin Game)
1910 - Werner Wolf Glaser, composer
1912 - Belinda Quirey, dance historian/teacher
1912 - Piet van Egmond, Dutch organist/conductor (Neth Chamber Orch)
1912 - Robert Doisneau, photographer
1913 - Everhard van Royen, Dutch flautist/founder (Alma musica)
1913 - Jean Fournet, French conductor
1913 - John Howard, Cleve Ohio, actor (Dave-My Three Sons)
1916 - Commandur Rajagopalachari Rangachari, cricketer (India 1947-48)
1916 - Denis ApIvor, composer
1916 - Emerson Buckley, composer
1917 - Valerie Hobson, North Ireland, actress (Great Expectations)
1917 - Marvin Miller, American labor activist
1918 - Mary Healy, New Orleans, actress (2nd Fiddle, He Married his Wife)
1920 - Eduardo Maturana, composer
1920 - John Paul Stevens, Supreme Court Justice
1921 - Thomas Schelling, American economist, Nobel laureate
1922 - David Alexandrovich Toradze, composer
1922 - Maria Luisa Bemberg, film maker
1923 - William Darling, journalist
1923 - Roberto DeVicenzo, Argentine golf player
1924 - Shorty Rogers, [Milton M Rajonsky], composer
1925 - Abel Muzorewa, bishop/premier (Rhodesia)
1925 - Bill Harris, US guitarist (Clovers-Good Lovin')
1925 - H G Kischenchand, cricketer (5 Tests for India 1947-52)
1925 - Rod Steiger, West Hampton NY, actor (Illustrated Man, Pawnbroker)
1926 - Jan Carl Christian Maegaard, composer
1926 - Frank Daniel, Czech-born writer, director and teacher (d. 1996)
1926 - Liz Renay, American actress (d. 2007)
1927 - Dany Robin, actress (Follow the Boys, Topaz, Jupiter, Julietta)
1927 - Gloria Jean, Buffalo NY, actress (Never Give a Sucker an Even Break)
1928 - Robert Mugabe, president (Zimbabwe, 1988- )
1929 - William Edgar Thornton, Faison NC, MD/astronaut (STS-8, 51-B, sk:49)
1929 - Gerry Anderson, English television producer
1930 - Bradford Dillman, SF Calif, actor (Piranha, Sudden Impact, Enforcer)
1930 - George W Gekas, (Rep-R-PA, 1983- )
1930 - Jay Robinson, NYC, actor (Born Again, Malibu Bikini Shop)
1931 - Paul Masnick, Canadian ice hockey player
1932 - Bob Grant, English actor (d. 2003)
1933 - Buddy Knox, Happy Tx, rock vocalist (Party Doll, Lovey Dovey)
1933 - Morton Subotnick, LA Calif, composer (Wild Bull)
1934 - Bruce Pairaudeau, cricketer (WI opening bat in 13 Tests, 115 on debut)
1934 - Fredric Jameson, American philosopher, cultural theorist
1935 - Joan Darling, Boston, actress (Frieda-Owen Marshall)
1935 - Loretta Lynn, Butcher's Hollow Ky, singer (Coal Miner's Daughter)
1935 - Erich von Dniken, Swiss writer
1936 - Robert Herman Nichols, Louisville KY, PGA golfer (1986 Showdown)
1936 - Kenneth Mars, American actor
1936 - Frank Serpico, American policeman
1938 - Gloria Dean Randle Scott, educator/pres (Beaumont College)
1939 - Jennifer Fowler, composer
1940 - George Takei, actor (Hikaru Sulu-Star Trek)
1940 - Patricia Bruder, Bkln NY, actress (Ellen-As the World Turns)
1941 - Anatoli Pavlocich Fyodorov, cosmonaut
1941 - Julie Christie, Assam India, actress (Dr Zhivago)
1941 - Pete Rose, Cincinnati Reds, Charlie hustle (most hits in majors)
1941 - Ryan O'Neal, actor (Love Story, Paper Moon)
1942 - Valentin Vitaliyevich Lebedev, cosmonaut (Soyuz 13, 35, T-5)
1942 - Bjrn Rosengren, Swedish politician
1943 - Clarice Elaine Gaylord, director of research grants (EPA)
1943 - Yvonne Vriens-Auerbach, Dutch MP (CDA)
1945 - Derek Leckenby, rocker/actor (Mrs Brown You've Got a Lovely Daughter)
1945 - Ritchie Blackmore, Engld, guitarist (Rainbow-Stone Cold, Deep Purple)
1945 - Steve Martin, Waco TX, writer/actor (Jerk, Housesitter)
1945 - Uwe Beyer, German DR, shot-putter (Olympic-gold-1976)
1945 - Tuilaepa Aiono Sailele Malielegaoi, 8th Prime Minister of Samoa
1946 - Patrick Fairley, guitarist (Marmalade-Oh La Di Oh La Do)
1946 - Tom Monteleone, US writer (Dark Star & Illumination)
1947 - Bob Massie, cricketer (Aust swing bowler, 16 wkts on debut v Eng 1972)
1948 - Chester G Atkins, (Rep-D-MA)
1948 - Larry Ferguson, Nassau, keyboardist (Hot Chocolate-You Sexy Thing)
1948 - Ty Grimes, rocker (Capt Beefheart Band Drums
1948 - Anastasios Papaligouras, Greek lawyer and politician
1949 - John Shea, North Conway NH, actor (Honeymoon, New Life, Lois & Clark)
1949 - Michael Shea, Glendale NY, actor (Lucas- New Dick Van Dyke Show)
1949 - DeAnne Julius, American/English economist
1950 - Anna M "Ansje" Beentjes, actress (Blindgangers)
1950 - Randolph Powell, Iowa City Iowa, actor (Alan-Dallas, Logan's Run)
1950 - Francis Collins, American scientist
1951 - Matima Kinuani Mpiosso, musician
1951 - Julian Lloyd Webber, English cellist
1952 - Kenny Aaronson, rocker
1952 - Mickey O'Sullivan, Irish sportsman
1953 - Irina Rudolfovna Pronina, Russian cosmonaut
1953 - David Buss, Evolutionary psychologist
1954 - Bruce Sterling, US, sci-fi author (Involution Ocean, Schismatrix)
1955 - Simone Griffeth, Savannah Georgia, actress (Death Race 2000, Amanda's)
1957 - Lothaire Bluteau, Canadian actor
1957 - Richard Jeni, American comedian (d. 2007)
1957 - Mikhail Pletnev, Russian pianist, conductor and composer
1958 - Michael Patrick Hulbert, Elmira NY, PGA golfer (1989 BC Open)
1958 - John D'Aquino, American actor
1960 - Brian Forster, rocker (Partridge Family Drums)
1960 - Pat Symcox, cricketer (South African off-spinner 1993- )
1961 - John Clarke, actor (Mickey-Days of Our Life)
1961 - Robert Carlyle, British actor
1962 - James Carpenter, Canton Conn, fencer-epee (Olympics-96)
1963 - Cynthia Cooper, WNBA guard (Houston Comets/Olympic-gold-1988)
1963 - Meg Mallon, Natick MA, LPGA golfer (1991 US Women's Open)
1964 - Allen James, Sacramento Calif, 50K walker (Olympics-24th-92, 96)
1964 - Greg Battle, CFL linebacker (Winnipeg Blue Bombers)
1964 - Jim Grabb, Tucson AZ, tennis star
1965 - Craig McDermott, cricket pace bowler (tireless Austr since 1984)
1965 - Stan Humphries, NFL quarterback (SD Chargers)
1965 - Tom Dey, American film director
1966 - David Justice, baseball player (Atlanta Braves)/husband of Halle Barry
1966 - Greg Maddux, San Angelo TX, pitcher (Atlanta Braves)
1966 - Greg Myers, Riverside CA, catcher (Minn Twins)
1966 - Ricky Andrews, WLAF linebacker (Rhein Fire)
1966 - Andr Boisclair, Quebec politician (Parti Qubcois)
1967 - Barret Martin, rocker (Screaming Trees)
1967 - Jeff Finley, Edmonton, NHL defenseman (Winnipeg Jets)
1967 - Marla Wynne, Easton Penn, Miss Penn-America (1991) (top 10)
1967 - Steve Chiasson, Barrie, NHL defenseman (Calgary Flames)
1967 - Barrett Martin, American drummer and composer
1967 - Nicola Berti, Italian International footballer
1967 - Alain Ct, French Canadian ice hockey player
1968 - Andrew Trim, Sydney NSW Australia, canoeist (Olympics-96)
1968 - Anthony Michael Hall, Boston Mass, comedian (SNL, Breakfast Club)
1968 - Jesse Levis, Philadephia PA, catcher (Milwaukee Brewers)
1969 - Brad Ausmus, New Haven CT, catcher (Detroit Tigers)
1969 - Brad Pennington, Salem IN, pitcher (California Angels)
1969 - David Archibald, Chilliwack, NHL center (Ottawa Senators)
1969 - Mark Macon, NBA guard (Detroit Pistons)
1969 - Tim Roberts, NFL defensive end (NE Patriots)
1969 - Vebjrn Selbekk, Norwegian journalist
1969 - Martyn LeNoble, Dutch musician
1970 - Brian Stablein, NFL wide receiver (Indianapolis Colts)
1970 - Jan Siemerink, Neth, tennis star
1970 - Steve Avery, Trenton MI, pitcher (Atlanta Braves)
1970 - Shizuka Kudo, Japanese singer
1970 - Emre Altug, Turkish singer
1971 - Antonio London, NFL linebacker (Detroit Lions)
1971 - Gregory Zaun, Glendale CA, catcher (Baltimore Orioles)
1971 - Miguel Calero, Colombian footballer
1971 - Peter Gibson, American writer
1972 - Jason Mallett, CFL safety (Saskatchewan Roughriders)
1972 - Zev Lumelski, WLAF guard (Amsterdam Admirals)
1972 - Paul Devlin, England-born Scottish footballer
1973 - Roberto Ayala, Argentine footballer
1973 - Adrien Brody, American actor
1973 - David Miller, American tenor (Il Divo)
1974 - Mike Allen Lambert, Honolulu HI, volleyball opposite hitter (Oly-96)
1974 - Shawntae Harris, American rapper
1975 - Petra Begerow, Germany, tennis star (1996 quarter Hilton Head)
1975 - Avner Dorman, Israeli composer
1975 - Amy Dumas, American professional wrestler
1975 - Veronika Zemanov, Czech model
1975 - Anderson Silva, Brazilian mixed martial artist
1976 - Baedon Choppy, Australian field hockey forward (Olympics-96)
1976 - Jason Wiemer, Kimberley, NHL left wing (Tampa Bay Lightning)
1976 - Kyle Farnsworth, American baseball player
1976 - Christian lvestam, Swedish musician (Scar Symmetry)
1977 - Sarah Michelle Gellar, actress (Kendall-All My Children, Buffy)
1978 - Paul O'Brien, Australian actor
1979 - Randal McCloy, Survivor of the Sago Mine Disaster
1979 - No Pamarot, French footballer
1979 - Rebecca DiPietro, American model
1980 - Ben Wells, American actor
1980 - Win Butler, American/Canadian musician (Arcade Fire)
1983 - James McFadden, Scottish footballer
1983 - William Yaw Obeng, Arena Football League lineman
1983 - Nikoloz Tskitishvili, American basketball player
1984 - Adn Snchez, Mexican-American singer (d. 2004)
1986 - Matt Derbyshire, English footballer
1986 - Anne Watanabe, Japanese model
1993 - Vivien Cardone, an American actress
1993 - Graham Phillips (actor), American actor
1996 - Abigail Breslin, American child actress


u share ur bday with some celebs too

1977 Sarah Michelle Gellar (actress)
1961 Robert Carlyle (actor)
1960 Brad Garrett (actor)
1945 Ritchie Blackmore (guitarist)
1941 Pete Rose (baseball)
1941 Julie Christie (actress )
1935 Loretta Lynn (country singer)
1925 Rod Steiger (actor)
1904 Sir John Gielgud (actor)
1629 Christiaan Huygens (astronomer)
ismein se aik bhi nahin malum


What else on 14th April 2011 ??
NATIONAL HOLIDAY
(Dr. Ambedkar Jananthi)


Greetings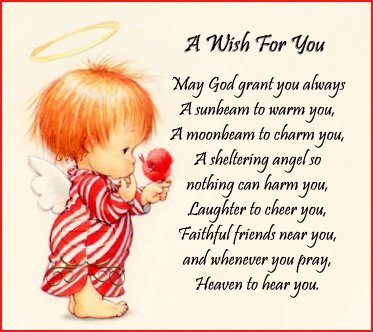 FROM CELBS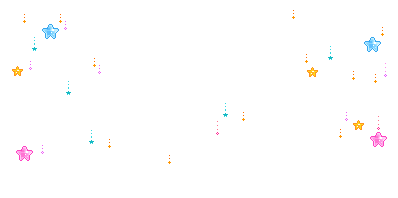 From Gurmina



from yuvi



and now from ME