Character sketch
Maan Singh Khurana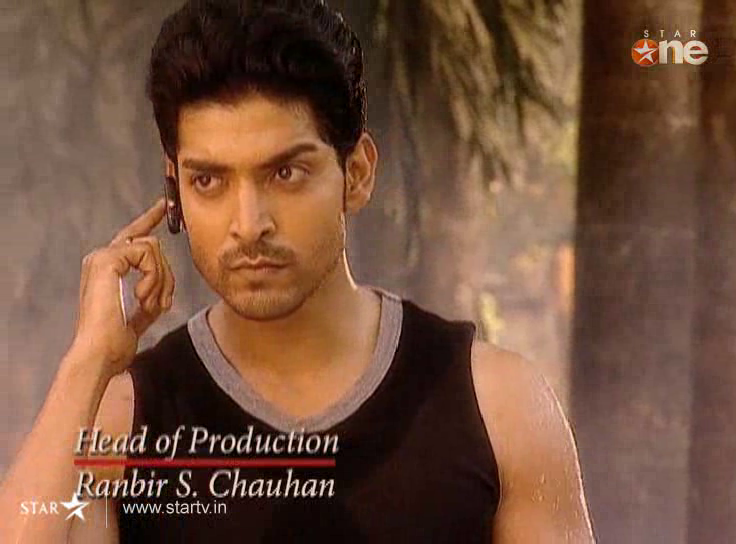 Delhi's richest dude. Handsome, arrogant and ruthless are the qualities for which he is best known. Rich beyond bounds, he himself does not actually know how much he is worth. He is known as a shark in the business world for swallowing small fishes that is he takes over any small or big companies that he fancies. He holds construction companies, manufacturing firms, shipping corporations, hotels and god knows what businesses he is involved in. his family consists of only him. His parents died when he was very young and it was his paternal grandmother who brought him up. However a few years ago she too passed away putting the reign of the business in Maan's hand. Maan may be a cold blooded person for the whole world but behind this cold faade hides a soft warmed person. He believes in love and is waiting for the ideal woman who would turn his life around. He has a string of girlfriends but is not interested in anyone as such so as to marry them because he learned at a very young age that mostly women are behind him for his power, charisma and wealth, and not because they love him but because of what they can get from him.
Geet Malhotra
Born Handa. She is a very bubbly and fun loving girl. But an accident has robe her of all her happiness. Her parents died in a plane crash when she was very little and afterwards she was taken in by her father's best friend who raised her as her own daughter and love her very much.
Rahul Malhotra
He is the only son of Rishab Malhotra. Carefree, handsome, dashing and joyful. Any girl who will see him for the first time would fall in love with him. Such were the effect of his charisma but he only had eyes for only one girl since childhood.
Rishab Malhotra
One among the most important, rich and powerful man in Delhi. He owns a company worth of millions. He is the CEO and manages it together with his brother Vinay. Rishab has been married to Renuka for the past 35 years and has only one son Rahul. Rishab always wanted a daughter but after delivering Rahul, the doctors advised them against another baby as it could be dangerous. However Geet filled that gap when Rishab brought her with him to her house.
Renuka Malhotra
Renuka, a housewife, is the pillar of Malhotra families. Being the eldest daughter in law, she always tries to maintain piece in the household. She is the one who solves everyone's problem in the house and is the pillar of strength for her husband.
Vinay Malhotra
He is like "lakshman" to his elder brother. Always try to follow the steps that his brother has taken. He is very down to earth and humble but have a domineering wife Madhuri and two lovely children Simran and Karan whom he loves very much. However he always give a upper hand to Rahul as he is the eldest and also loves Geet a lot.
Madhuri Malhotra
She is a very domineering woman who always try to keep her husband under her thumb and try to divide the house by instigating Vinay to ask for his share from the business and house. However all her plans fail as neither her husband nor her children pay heed to her talks. They are well aware of her nature which left madhuri frustrated. She hates Geet as she thinks that she is given too much of importance
Karan Malhotra
Pursuing his MBA at the moment. He is a big flirt and the heartthrob of thousands of girls at his university. He likes to play pranks on almost everybody but always ensures that no one is hurt from his pranks since he hates to hurt people, may it be his own family or any other outsider. His sole confider is Geet, who is also his best friend. He shares almost everything with Geet and always sought her advice on important matters.
Simran Malhotra
Simran is married to a businessman and is currently settled in America. She has a son of 3 years, keshav.
Rachna Devi Malhotra
She is the most important person of the family as she is the eldest and the head of Malhotra's family. Her husband died long ago and she herself brought up her two sons who are the apple of her eyes. She never differentiated between them and loves both equally. She also loves both of her daughter-in-laws equally despite knowing Madhuri's evil mind. Being old has not rendered her charms weak and she knows perfectly well how to handle Madhuri. She is very proud of both her grandsons and loves them all. She considers Geet as part of the family and loves her too equally.
Sasha Narayan
She is the head architect at Khurana constructions. She is the daughter of the previous accountant of Khurana's. she aspires to be the future Mrs. Maan Singh Khurana. she is very close to Maan as they know each other from childhood but Maan only considers her as a friend and trusts her judgment regarding business matters. however Maan is unaware of her devilish mind.
Aditya Sharma
he is the chief accountant at Khurana and a very trusted employee of Maan. he and Sasha does not get along since Sasha always try to impose her decisions and Adi does not always agree with them. he is a very simple person who stammers when he is afraid or nervous. he secretly in love with the receptionist Pinky of Khurana construction but is afraid to tell her.
Pinky Chopra
She is a very bubbly and cute girl. however she always think of food throughout the day. she works as a receptionist at khurana construction.



Edited by manisha03 - 17 April 2011 at 11:55am