This is a first time for me. I have never written a poem for SaaVan, but I made one for this very poignant moment when Shravan and Saachi meet and hug on the stairs when she realizes that she has amnesia and has forgotten her married life and husband. I was a little nervous putting this up being a first time and all and would like to thank Anki for her encouragement and Sunaina, whose pic of this scene, inspired me to write this.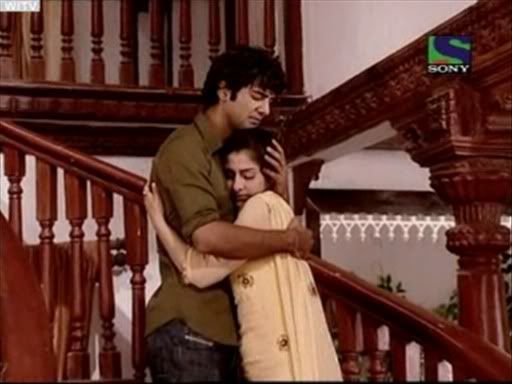 On The Stairs
On the stairs,
He glanced a furtive glimpse.
And in that moment he conveyed to her
His being
And his being without her.
She saw him
Standing there,
Heart wide open,
Beckoning her,
Cautiously.
His eyes pleading,
She slowly ascended to him
Like a cloud.
He searched her face and stared
Deeply into her dew drop eyes.
She searched his.
They drew her in
Like the hearth glows for the weary traveler.
They both looked deep into the universe
They once shared.
She reached into him, around him, within him.
He melted into her,
As the sunset melts into the horizon.
She into his protection, warmth,
Vaguely familiar soul.
And he,
finally,
Into serenity.
A moment stood still.


Edited by momma1128 - 10 April 2011 at 2:34pm