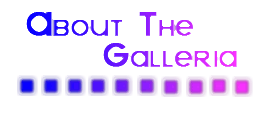 What I make: Animated Avatars
Non-Animated Avatars
Non-Animated Signatures
(I'm learning how to make animated signatures. It'll take time.)"
Software I use: Adobe Photoshop CS4
Copyrights: PinkSugars/IF-(Year) [For example: PinkSugars/IF-11 For year 2011]
PS/IF
CC (On icons)

Resource List: Deviant art
Swimchick.net
99mockingbirds.com
Adobe.com
I have stopped taking requests. So please do not request. I'm just here to showcase my talent and that's all.
Note: Well, most of know that I'm a diehard KaShian. So you will find of KaSh stuff in my gallery. But that doesn't mean that KaSh would overshadow other couples (esp. KaSu n Kajen). I like them too, but KaSh will be my first priority. So if you are an Anti-KaShian (Who cannot tolerate KaSh or SA at all) then please don't visit my gallery. You can give suggestions, but please don't criticize my creations on the basis of the couple on whom I make. That would hurt my sentiments. So if you wanna bash, please don't comment.
I think I've made myself absolutely clear and I hope I don't face problems in the future.


Edited by PinkSugars - 09 April 2011 at 9:38am