myn
Look am back
unlike you
and I am back by myself unlike you who always used to avoid commenting on mine
, sab yaad hain
, gin gin ke badle lungi main
.
Chalo first thank me for pushing you to this level and before that for restoring your intersts back in PS, warna you were all set to take sanyas
.
Anyways
Congratulations on your first shop madam
so hope you will manage this nicely and open many more new shops and will not leave in mid way
.
So now where to start from, I know I have seen all these and even commented on all but well a golden chance since its opening comment of your gallery
for rest updates I cannot gurrantee
.
Starting with banners
, I am still not being able to take my eyes off from the banners, what beautiful pics
, how intelligent is that person who chose them
, you should be in company of such talented people only
.
accha jokes apart I loved every single banner, I am so glad that not one clicked to you otherwise dunno how the banners would had turned out
since I know your choice very well *rolling eyes*.
Starting off with first banner, well I just relaised that you took that pic jo mujhe nahi acchi lagi thi
, gandi
katti
and again no copyright
dunno when you will make copyright as part of your siggy making
but but I loved the borders, awieee giving an elegant look along with that colouring and texture
.
Then the next banner, awieee it was so beautifully done, colouring is just amazing and texture kya bolun, you have the probably best textures I have ever seen and the way you uses textures is something I have very rarely seen.
Thn next banner, not much mehnat you did in that, it is good but still you know what I expect from you but well it is fine.
then next, again pink
, what fixation you hav with pink
, earlier you had with red and now with pink
but khair its cute, little thingy
.
Yes yes next one is my most favourite in all bneers, texture and colouring is just mind blowing and perhaps that was my fav pic
so that has to be the best
.
Then text header
, I so remember what tuff time we had while deciding colour and font, shit we were screwd up big time, almost 1 hour was spent just on that one text header
and all coz of you
tujhe kitni baar bola hain to practise that but no you will not, if you will listen to me, teri izzat nahi kam ho jayegi
but khair it turned out very fine, result was worthy so I forgive you for that
.
Then
Then
Then
Then
my HarshIya banner
Aur kya bolun main aage
That Gondola Ride
Awieeee how can sumone be so perfect and mostly so perfect in each others arms like piece of missing puzzle but well that our HarshIya so they have to be the B-E-S-T
and they are the B-E-S-T
.
You know how much I love this specific pic, it was my dp on FB after ages I put their dp and with whole heart
.
This pic is gorgeous and you just enhanced its beauty more and more, the texture was great, I always love this kind of scribbling textures and colouring is just P-E-R-F-E-C-T.
I remember we had to think again and again over the font of text but this is just best.
Everything about this siggy just like our HarshIya is B-E-S-T.
Then............Then............Then
doob mar motttiiii
that was supposed to be my banner for that thread on TL forum
, will never forgive you for cheating me there
.
You knew very well how much I loved the siggy, every pic was my fvourite, khud snap ki thi raat ke 3:00 baje baithkar and tune mujhe nahi dia banner
, will not talk to you
.
Such mesmerizing work was done on this, so fablous blendig, for the first time you worked with so many pics and the result was just out of the world but you took opportunity from me to put in our TL thread
.
Anyways middle line is my fav
, you know TaAnu's consummation morning followed
, so much of romance and love in middle section
.
And above and below one, kya bolun unmein toh, all the breath taking moments of TaAnu
.
Shit I miss them
I want them back, such beautiful thing left us coz of others
.
Hope to see them back in near future though I know chances are grim.
Anyways
moving to last two banners, awieeee both were my fav pics
chalo kahin toh meri bhi sunli
, just loved the two banners.
Though wish you had put border in all the banners, creations looks bit incomplete without border.
Then towards your experiments, what stupendous experiments mam
, certainly you have grown so so much in signatures, makes me feel so proud of you knowing that from whwere you have started and where you are now, since I am the only one who has witnessed every single piece from your PS, no creation is there which
I have not seen and that too sabse pehle
, so mam its certainly pleasure to see you working like this and hopefully you will do more wonders with PS and do start animation soon, now its high time for you to try hand in other things of PS as well.
SO haan kahan thi main, shit bhulwa deti hain mujhe
, haan experiments well I loved every single siggy you put in experriments but just one fav ouries in all and I know you know which, had it been some other day then certainly it would have been TaAnu or HarshIya but you know how much cricket fever is on me and Indian team just on my senses so my has to be the Indian cricket one.
Their winning moment
Perhaps one of the proudest moment of my life being an Indian
.
Though how ironical the day when I danced with joy was the same day where my beloved thing bid us goodbye
Hate SP again for this
I couldn't enjoy TL end, well anyhow cvs really left nothing to enjoy but still couldn't enjoy the presence of TaAnu on my screen for the very last time
.
But Khair, glad that my cricket fever is so high otherwise TL's end would have been much more painful.
Anyways now you better make some more siggys on Indian cricket team and especially on
you know on whom
Yuvi
I have loved this guy from starting but now to no limits
how brilliant he was with the bat and bowl both, one person we can say for bringing India this far in the tournament
Dhoni
shit now only I realised how stunning he is and what stylish wicket keeper my team has
lucky Sakshi
just respect him alot for his cool and calm attitude
, certainly best Captain India has ever had
.
Virat & Gotty
my team is full with stunning dudes
.
Sachin, awwwww the legend, really respect him alot, so better you make extra on him coz maybe this was his last WC
.
Zaheer & Bhajji & Munaf, awieeee what gorgeous bowlers, always just changed the match in seconds
Love them
And haan Raina, though doesn't much impressed but certainly his performance was commendable, he changed the matches of India against Pak & Aussie
.
Chal enuff of my love for my team
I know tujhe bhaut baar suna chuki hoon but kya karun jahan pics dekhti hoon ,wahin chalu ho jaati hoon
awieee I Love my team
.
Then
If you have TaAnu in list how can it happen that I don't choose them, sop hate them for such effect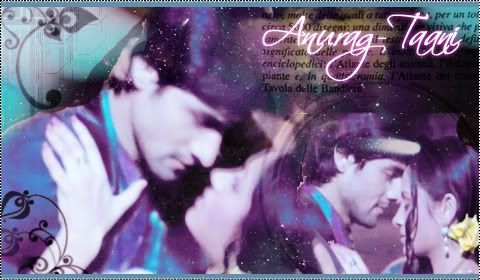 OMGGGGG, certainly I have no words for this, I swear no words, such fablous colouring, amazing texture work, beautiful border and I assume you have used brush here so if you have then kudos for that also
.
I dunno why seeing this siggy before is not coming to my mind
, tune dikhayi nahi hogi mujhe then
I know you
chor khainki
.
Now I am warning you, I want a complete set on this and it has to be this best only or even more but no less
.
Its not always that you use only 2 pics but you have used here and you have done complete justice madam, siggy is phenomenal.
I certainly dunno how to express my admiration on this piece, its something so gorgeous rather heavenly
.
Pizzzaaa remeber that dance
, one of the most blissful moment of the show though it was very shot but TaAnu's love and pain was at its peak and was so visible in this dance and perhaps AK is most graceful dancer I have seen in telly world and HC what to say about him, he has improved so so much that it takes a second to think that he is the same onewho was not so good in dance and is now very much good in dancingwithout any training or anything.
Beautiful signature pizzaaa, just very beautiful
and now you forced me to see their dance again and I am hearing the same song atm
mere Itunes ko isi time par play karna yeh wala song
.
Then HC one, I assume you made for FC or for some other thing, this was not just like that but well whatever it is gorgeous as well.
And all the other siggys of Pak team are beautiful as well, lovely texture work.
Then toawrds Inspiartions
chal again thank me first for briging up that idea
, I am just too cool
, main naa hoon toh tera kya ho
.
Chal shuru se shuru karti hoon
HarshIya
their SBS/SBBB always been treat to us, no fake segments only facts, just love their offscreen chemistry like all of us
.
First siggy, remember that SBS where HC said nothing in front of camera but said many other things
he made me love slang language, not love
sorry
but actually started loving that word from his mouth
how cute he was there
and his masti, the way he was teasing AK
"Paagla hain Yeh"
kya tha woh SBS I swaer, they were not interviewd then we got such thing, interview hota toh kya hota
.
And siggy, kya kahun you did a different colouring there and seriously very beautiful, I really loved the siggy alot, aisi colouring kyun nahi karti ab
, kitni acchi hain woh, blending was simple but very smart selction of pics and what border and texture, certainly flawless
.
Then next one, I remeber how much my brain you ate that day
"acchi nahi hain"
"Badi ajeeb hain"
"nahi post karungi"
"patani kya ban gaya"
and what not and how much time it took for me to convinvce that how perfect it was but no
but well in the end my danda only worked and now look how beautiful it, such differnt kind of blending.
I
swear I have never seen so many types in anyone's belding and perhaps so much with shapes and sizes not even on those who are just perfect in these and been practising from many years
so you certainly take the thing there atleast for me.
And tera fav SBS
"Aaj to ho jata"
shit now I have to watch that again
, pehle have to open youtube, sign in then see subcriptions and then search the video and then wait for it *sigghhhh*
Then next one, this pic came out on 23rd Feb, my farewell day
, already had great day with friends and this just made it more
, how beautiful they look together
even individually they look killing
.
Mera bhai, ahhh what to say, he is just perfect, what attitude, what style and that black jacket with blue jeans and pocket in hands
What else we can ask for
he was perfect
and AK was gorgeous like always
You tried another new style here and mama you were successful, beautiful colouring and texture work, well no1 can beat you in that
Then next one, awieeee another cute SBS, I told you their segments were always treat to watch
how cutely she says sorry to him and how naughtily he hugs her
.
That one isgreat as well but nothing much new I saw there, it was your same old colouring just bit modification and texture also almost seen in many but well if we just see as signature then another finest work by you.
Haaye main thak gayi
fingers are paining now *sighhhhh*
so will edit after break
dekh kitni acchi hoon main
seekh kuch mujhse
chal main waapis aa gayi
dekh maha
tujhe maaf nahi karungi main
Anyways now my TaAnu
aakhir se shuru karti hoon
And that aakhri siggy was supposed to be mine
but no people have to show how big fools they are so they will interfere
knowing how their taste is
.
Anyways
siggy mein boder kyun nahi dala *raises eyebrows*
siggy is gorgeous, blending is just woww, certainly after so many days saw such beautiful blending , colouring is fab and texture again as said above I love such textures and this is looking just wow
so all in all a wow siggy which could have been mine but no
GO TO HELL AYESHA KHAN
just want to give you tight at the moment
shame on you that still tujeh nahi pata what thing can click to me and what not
bhaut gussa aa raha hain abhi toh
main kya bolun main
Anyways next one
but haan maaf nahi kia hain upar waali ke lie and na he karungi
My favourite shot, HC looked wow as Onu there, finally my onu got new jacket and with short hair and such innocent looks, he was setting the screen on fire
, nice siggy again.
This has to be my favourite, such variation is Blending is commendable madam , what to say about colouring and texture, you just blew me off with this siggy.
Most finest piece for me from your creations.
awieee Kulfi
missing them
nice siggy, this was also meant for me but then then...............
Then that hug one, awieee that hug, how we all loved that hug
just miss them
Now this siggy which marked the starting of most finest creations of wouyld be most finest maker, you certainly did great wotk onb this siggy and I still remember how from this siggy you improved day and night to no limts
Then this one, tujhe yeh acchi nahi lagi thi
I mean yeh waali
how stupid of you and that dayu I understood height of your foolishness and stupidity, I had to persude you to post this one when I saw in your PB account, how brainless creature you are
ahhh such a relief now
That shot
Tune Toh Pal Bhar Mein Chori Kia re Jia More Pia
awieee first romantic shot of TaAnu
And again what a blending, what fine use of shapes and about colouring and texture, no doubt they are just stupendous
b/w text lahan se aya
maine toh dia nahi tha
.
Finally..................Finally
mere lie bhi kuch banaya tha
and that too without telling me, like SURPRISE ............SURPRISE, first surprise from madam's side to me
.
And certainly you know how much I love this, tabhi abhi tak mere dabbe mein hain
, best was the blending and font you used.
Then
awieeeee "Maar Dala"
Kya bolun, what shot that was
awieeee HC was at his best and what life he brought in the shot, no words to describe his perfection
and now I have to see this one as well
I hate you for this now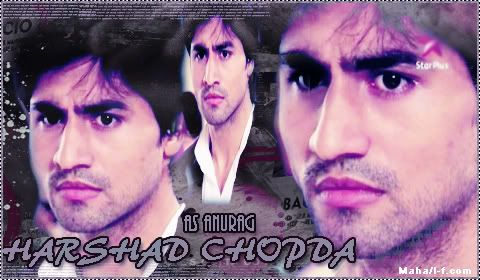 kya bolun iske baare mein toh, just could't take my eyes off even for a second, already HC was dazzling there and your work on these pics is just
, you chose perfect texture and colouring, bit masucline types to enhance the situation of the shot, seriously best Onu siggy from your kitty for me.
You have made very few on Taani so mam next task is to capture most berautiful moments of Taani in your creations but yes whatever you have made is just perfect, all the 3 are fablous and I know how much tuff time had while getting first two from you especially the second, you irritated me to no limit while making the 2nd one
Then paagal onu one, awieee mera onu jo kabhi paagal tha he nahi
EK ne humara paagal banaya tha
well anyways great work
this was one on the day when that first scanner article about TL cvame and from there our bad luck just kicked off
.
Lovely colouring, blending is again gorgeous
Then yeh
dekh le everyone is going nuts over this one and you were not making this, samjh le, baat maan lia kar meri hamesha
I can never be wrong
and by now you must have understood
nahi nahi this is mny favourite of Onu but this mainly coz of Onu's pic, such innocense is something so gorgeous, the serenity on his face, in his eyes
awieeee kya kahun main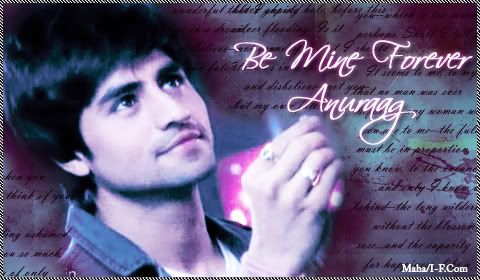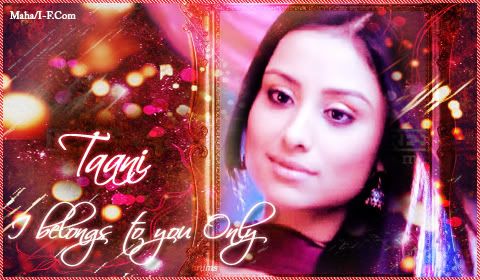 So Perfect together
so with this I will end
finally done with my part for this shop now catch you around in next shop
And I am sure you will have gala time reading this and replying to this
so ta taaaaa
catch you after 146 pages


Edited by Ashlesha09 - 06 April 2011 at 4:52pm