There will be a 9 years leap in my show!! So here are the new characters.
Navya:The innocent and beautiful girl of 19 years.Her best friend is Shruti and Navya is in love with Anant.She,Shruti and Anant are studying in the same college.

Anant: The smart and the cool guy of 19 years old. He is love with Navya from childhood.

Shruti: The beautiful and cute girl. She really loves her parent (who adopted her), and can do anything for them and her sister Navya.She loves Ajay.(19)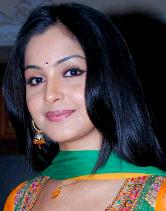 Ajay Bajaj: A smart and a cool guy of the college. He is 2 year older than Shruti(21).He is in love with Shruti.Their love is hidden from the world(not even their friends know)
How are they?



Edited by qusim - 12 April 2011 at 10:31am