chapter 32
Next day:
Both woke up and got ready. Geet got Ready and started making breakfast for both of them. After awhile Maan came also down and both had Breakfast together.
They ate breakfast silently, after both where done they got up to there room took there bags and went to the car. They arrived to college and went to there lockers took the thing went to class.
On the way Geet started to her usual bak bak, and Maan listened carefully. And smiled at her. And then shacked his head.
They day was finish, Geet ran out the class room, took her things and went to the car. And said to Maan to come fast, because her show was about to start.
Several days past, Geet did her same antics for days. Maan was getting more and more frustrated on her for her behavior.
And one day:
They day did go as usual. But when Maan heard Geet saying hurry up. He lost last patience. Instead of driving home took her to the place where they talk why they did send her away.
He stop the car. And came out. He opened the Geet door and took her out. He got up to the cliff. And then released her had. Geet started asking him what he was going.
And lastly he yelled at her to be quite.
Then started talking.
M:- Geet I am really tired of you behavior you spend more time with your computer than with me. I am really tried of all this. When I want to spend time with you,you always up to somethings watching you serials or in to India-Forums. You don't have time for me. I am sick tired of this.
G:- oh, that's why you took me up here, you could just said it way on the way home. Now I am going to miss my serial thanks to you.
M: ENOUGH!!!!!!!!, Maan yelled.
M:- I don't want to hear a work about your damn serials. As if I care.
G:- Fine then don't talk to at all. She snapped back.
M:- Let it be it.
Both went to the car and went home.
A whole week had gone, non of them talked to each other. Both wanted to talk to each other, but there egos was to big. No one wanted to start the talk.
Both went to college together, sat together, came home together. But non was trying to break the silence.
Two week past, today two new students was going to join there class. Both of them where also Indian. One of the students was a boy and the second was a girl. The boy was really HOT, the girl was also no less.
Both came and met the principal, he showed they them there way.
Both glared at each other and went of together.
They met there teachers. And came to class. Maria had taken them with them with her.
The boy was tall, had a bit long hair, his hes was chocolaty brown. He was wearing a T-shirt and jeans.
The girl was also very tall, had hair down to her shoulders, her eyes was black as the night.
She wore a beautiful white sleeveless summer dress. With black flower work.
http://zeinababbas.blogg.se/images/2009/50639992-01_11073843_34584413.jpg
A watch and long diamond earnings.
http://www.google.se/imgres?q=long+diamond+earrings&um=1&hl=sv&sa=N&biw=1366&bih=667&tbm=isch&tbnid=92ZIR7fQQHFJgM:&imgrefurl=http://professorices.blogspot.com/&docid=MG6SL6ZIwpjHkM&imgurl=http://2.bp.blogspot.com/_NsdkzFis63g/SJ7HkA1RnuI/AAACs/MnLyp5oNMsE/s400/gold-diamond-earrings.jpg&w=400&h=400&ei=EVy1TtipH-OQ4gSUi8X6Aw&zoom=1&iact=hc&vpx=342&vpy=140&dur=1430&hovh=225&hovw=225&tx=115&ty=121&sig=110994074359594982911&page=1&tbnh=146&tbnw=146&start=0&ndsp=21&ved=1t:429,r:1,s:0
MA:- Guys we have two new students in our school, both are fro India like Maan and Geet.
All the girls was all ready drooling over the guy, and boys was drooling over the girl.
M:- Guys this is Kunwar Amar, and this is Shakti Mohan.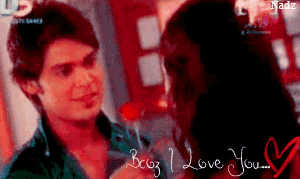 Both are from India and both will study here in Sweden...
...
Guys so here was next par hope you liked the twist. I am also thinking about ending this FF because i am loosing intrest in writing it.
You gusy must be thinking why i chose them, ok heres my answar first i am going to bring the dance back, both are amazing dancers
(Heres the link if somone how don't know them wants to see:http://www.youtube.com/watch?v=ZCAHTvb5kLU) And second i am a big fan of them.
And lastly
A big thank you to Aaksu (princess.rocks) For her help. Thank you
.
Amina