red carpet photos
GOPI'S DIE HEART POSE..... AKHIYON SE GOLI MARE ;)
GOPI WITH SWEET CUTE SMILE..... MUNDEYAN NU MARE TERI SOHNIYE SMILE NI :)
HOT COUPLE WAVING HANDS AND MEET WITH FANS..... BUNTY AUR BABLI (CUZ THEY STOLE OUR HEARTS)
COMPARE RAASHI AND GOPI LOOKS>>GOPI IS HOT
CRICKET WOMEN...... DIL BOLE HADIPPA :p
SWEET HOME WOMEN.... "MAAJEE.... GHAR EK MANDIR"
HOT AND COOL BROTHERS.... JE PAINDI AA DUSHMANI PAI JAYE DARR KE NAI PICHHE HATNA
TWO SISTERS INNOCENT AND CUNNING..... RASHI: "JALA KE RAKK KAR DUNGI"........GOPI: "RASHI BEN.. ACHHE BACHE JHOOTH NAI BOLTE" :p
HITLER WITH HER PARJA....
...... KOKILA: " GOPI VAHU... KITNE ADMI THE??"
HOT SIZZLERS COUPLE..... "RABB NE BANA DI JODI"
COOL COUPLE WEARING COOL COLORS... JIGAR: "RASHI....BIWI NO 1 TU HI BIWI NO 1"
MAR JAWAN GUR KAHKE...hot...
UNBLEIVEABLE CONNECTION...
JIGAR: "ZOR KA JHATKA HAI ZORON SE LAGA.. HA LAGA.. " :(
SISTERS LOVE AND AFFECTION
BROTHER & SISTERS AFFECTION
MOM AND DAUGHTERS AFFECTION LOVE... "MOGAMBO KHUSH HUA.." :p
CUTE BEAUTIFUL SMILE... "BHOLI SI SURAT AKHON MAIN MASTI..."
MOTHER AND SONS LOVE....
CUNNING WIFE WITH INNOCENT HUSBAND..... JIGAR: (THINKING)..."JE APAN DOVEN RUS BAITHE TAN MANAU KAUN VE??" ... RASHI: (THINKING).. "JIGAR JEE.. AAPKO BARBAD KAR DUNGI"
HOT COUPLE...JHODHI BANI RAHE
BADAL AND BIJLI...BAARISH AND TOOFAN
DARR AUR SEHAM WALI DULHAN..
SWEET DADI..GHAR KE BAJURG
DAADI OR PUTAR BAHU..DADI KI PIYAAR BAHRI BAHWANA
RISHTA SAAS BAHU KA
COMPARE THIS SAAS BAHU RISHTA WITH UPPER PICTURE
2 BAHUS DAARANI JHETHANI.. PEKE DOVEN BAINA NACHIYE SOHRE NACHEYE DARANIYAN JETHANIYAN
MOTHER AND DAUGHTER UNIQUE FEELINGS... KOKILA: " KINJAL TUN KABHI NAI SUDHROGI :@"
COMPARE THIS MOOD WITH UPPER PICTURE "KOKILA AND KINJAL: DAS TENU KI??"
KALAKARI MOM WITH HER DAUGHTERS... RASHI: "HAI MERI PYARI MUMMY.."..... GOPI: "HAI RABBA KITHON PALLE PAI GYI??"
SHAADI MUBAARAK: "DULHE KA SEHRA SUHANA LAGTE HAI.....
KHUSHIYAAN NAYE JIWAAN KI........ DULHAN KA TO DIL DEWANA LAGTA HAI..."
COOL SAAS HITLER BAHU..... "KOKILA: TUMHE JALANE KE LIYE MERI AAKHEN HI KAAFI HAI" :p
ANGRY YOUNGMAN.... AHEM: "PEHLAN BOLIDA NAI FER PICHHE HATI DA NAI JADON PANGA PAI JAYE"
DARAANI JHETHANI NEW GENRATION KI.....
MAA OR BETA ALWAYS RED CHILLI.... "YEH NAHI HO SAKTA MAA... BOLDO KE YEH SAB JHOOTH HAIII... BOLDO " ;)
CUTE BAHU
SAAS KA HOT DANCE
BETE BAHU KA HOT DANCE... "MAIN AJJ NACH NACH DHARTI HILA DENI"
HOT SAAS... " KYA DDEKH REHE HO??? "
MINDBLOWING BAHU AND SAAS.... " HASDI NE DIL MANGEYA.. MUNDA JAAN DEN TAK JAVE"
NO ONE LIKE YOU..HOT... "BAHUTA HASEYA NA KAR NAI TAN KEHENGI AHEM MODI MARHA KUDIYA NE .. BAHUTA HASSEYA NA KAR.."
MOMS AFFECTION TOWARDS SON
TWO CUNNINGS BABHI AND SISTER INLAW.... RASHI: " INKE SAATH AISE HI HONA CHAHIYE" :p
MOST CELEVER SISTER INLAW... (KINJAL THINKING).." CHANN CHAANANI RAAT MEHRMA.."
KALAKARI JAASOOS...gore gore mukhre pe kala kala chashma...
MODI.S DAUGHTER...... "BACH BACHE KE CHAL BIBA... SADI SHERA NAAL YAARI"
MODIS BAHUS...NICE PICTURE
NICE JODHI..COOL AND HOTCHILLI...
NICE JODHI....VERY COOL
SAAS BAHU KA ANDAZ
RED CHILLI WITH COOL AND CUNNING.... RASHI: (THINKING ABOUT KOKI) " BOLI JA BOLI JA MAIN DAS KI LAINA" :p
COOL MAA KA COOL BETA AND BAHU
MAAMA BAAP JAISE...
LOVLELY BROTHERS WITH GOOD CORODINATION
HONEYS LOVE AND ADMIRE...DARLING AKHON SE AKHEN CHAAR KARNE DO...ROKO ROKO NA MUJKO PYAR KARNE DOO... <3
GOPI SEE AHEM WITH HER HEART... GOPI: (THINKING ABOUT AHEM) : "TUM DIL KI DHADKAN MAIN REHTE HO REHTE HO.."
COMPARE WITH UPPER PICTURE.... AHEM (THINKING ABOUT GOPI).." AJA NI AJA TAINU NACHNA SIKHA DEYAN"
LIKE A MOM AND DAUGHTER... "MITRAN NU MAAR GYA NI TERA HASSA"
DASHING AHEM: "TOHAR MERI... ZARA VEKH... VEKH... VEKH ALARH MUTIYARE.. TOHAR MODIYAN DI.."
AHEM KE DIL MEIN DARD GOPI KE LIYE... "KYON KI ITNA PYAR TUMKO KARTE HAIN HUM.. KYA JAANOGE HAMARI SANAM"
GOPI KE DIL MEIN DARD OR PIYAAR AHEM KE LIYE... " AKSAR IS DUNIYAN ANJANE MILTE HAIN.."
GOPI KI CHINTA AHEM KO OR PIYAAR KA DARD ANKHO MEIN
GOPI IN THE KITCHEN
HETAL AND KOKI
AHEM BACKFIRE GOPI... "PEHLI NAZAR MAIN AISA JADU KAR DIYA..."
GOPI DREAMING FOR AHEM RELATED WITH UPPER PICTURE... "PAY PEHLI VAARI MAINU HO GYA.. NIKKA JEHA MERA DIL KHO GYA"
JEEJA SALEH HAAPPY MOOD
DILKESH DANCE GOPI AND AHEM..." MAIN TO AINVAYI AINVAYI AINVAYI AINVAYI LUTT GYA.."
MEEAI BIWI.... AHEM: (THINKING) "CHOLI KE PICHHE KYA HAI CHOLI KE PICHHE.. CHUNRI KE NECHE KYA HAI CHUNRI KE NICHE.."...
MAA OR BETE KA PIYAAR
MAA KI BHAWNA BETE KE SAATH
CUTE COUPLE... BOTH THINKING " TERE MERE PYAR NU NAZAR LAG JAVE NA"
BATEIN AHEM OR GOPI KI.. "AKHON KI GUSTAKHIYAN .. MAAF HOON"
BYCHANCE AHEM TOUCH GOPI
AHEM GOPI KO KHINCHTE HUYE
BATIEN CHUP CHUP KAR
RELATED WITH UPPER PICTURE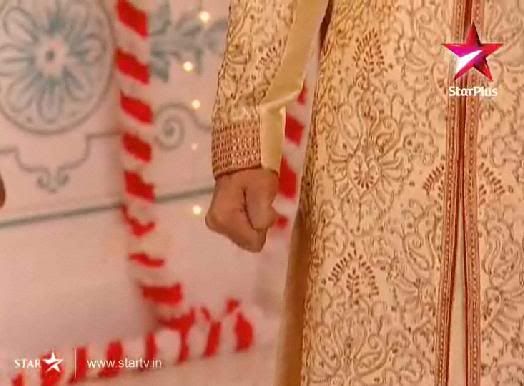 AHEM KA GUSSA
ANGRY AHEM
GUSSA AHEM KI ANKHO MEIN
GUSSE MAIN AHEM KA SAATH FOR GOPI.... AHEM: "PYAR SOHNIYE TAINU HI ASIN KARDE HAAN"
AHEM THINKING FOR GOPI.... AHEM: "DIL NU TERE NAL KINNA PYAR HAI.. SAANU TE KEHNA VI NAI AOUNDA.."
NOBODY LIKE YOU CUTE AND HOT.... BOTH THINKING.... "TERA TE MERA RISHTA... ROOHAN ROOHAN DA HOVE.."
JODHI BANI RAHE ...LOVE BIRDS.... GOPI AND AHEM SINGING...." LAI MAIN HUN GAYI AA TERI HO SOHNEYA .... LAI MAIN HUN GAYI AAN TERI HO SOHNEYAN..
AKHIYAN TON DOOR NA HO SOHNIYE ... AJJ TON NAI AA ASIN DOO SOHNIYE..." <3<3
THIS SMALL EFFORTS TO COLLECT MEMORIES...I THINK YOU LIKE IT MEMORIES WITH CAPTION...FEEDBACK PLEASE ...THANKS.....YOURS..SIMI...