OMG! Two reasons to party! First, our victory over the Lankans, and second, you're brand new shop!!! Party mein kuch khana shanna hona chahiye is liye:
(it's a cake, not a map
)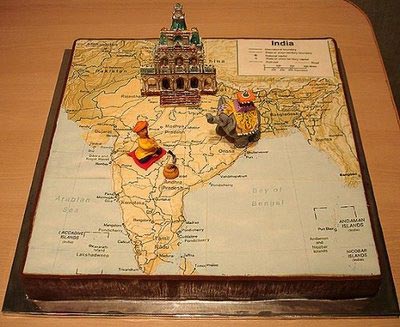 You have to try this puran poli.
aur, hamari sponsoring drink:
Toh pet bhar gaya? Thikh hai, ab mere comments shuru!
Pehli nazar aisa jadoo kar diya didi!!!! Wow! Kya jabardast shop hai! Your front page is smashing! Sab kuch perfectly arrange kiya hai. Wow! Aap marketing mein ho kya?
Customers bheedh mein ayenge, just watch out!
And aapke woh saare siggies here hai here! Just love the mytho ones so much! Deva, nazar hatatach nahi tyancha pasoon! Kiti sundar ahet!!! And your bolly ones just ROCK as always! You have the best taste! Hehe, I'm thinking that the next time I request, I'll just give you the pics and let you decide the text! You're so clever!
So now, let me just shut up and say CONGRATULATIONS!!


Edited by AishuJSKfan - 02 April 2011 at 4:04pm