A fantastic, intense and awesome chap ShumiJi!...aw....starting it self i am impressed.
...the most interesting and strongest character in my opinion is Nitin!..yep.no doubt even hameeda says that
for his calmness!..this man ROCKS! true
He always manage to keep his composure despite a tense situation! and..exactly
it hurts to admit that Krish lacks confidence! of course my p.o.v! u r right ...krish lacks confidence cus he is a sinner
.his commitment pulls down his confidence
...love... love.... love Shyam Sax. really!
funny parts! he is hilarious even when he is angry! wahi tho!
when he slaps Lucky on his back and said" batameez tu chup kar chal yahan se!"
yaar all of a sudden when lucky said wo aunti kay pati hai....imagine saxena's condition...
then Lucky start crying and said:"Daadu maara"... Bechara Shyam bp keeps rising up and down!
yeh tho hona hi chahiyeh
Superb dialogues! THANKS shehnaz
there are so many parts which were touching! ..especially when Nitin said "Samjo mere bhai kay leye aap ki beti ka haaat
....very cute na
...after hearing that krishna should feel ashamed of himself...but any way every thing is fair in love na...
well sorry if i don't remember some words!
never mind
But Baba was quite dramatic in the end!
when he said" Ruko"
...omg!
...bhabi shagun ka sikka!
.. he took 1001 rps from his purse!
awww..that was too cute!
...he is gud in doing all those kids of things...
and our chota don too asked for shagun!
heeee he was right and he deserve it
...he was the first one who broke out the krishna's pati wala chori/secret in front of all...
this story is very entertaining!.. thanks
lot more to go...keep reading
. i'm sure if it was a movie it would have been a superHIT!!!
awwwwwwww....that was the best compliment to my ff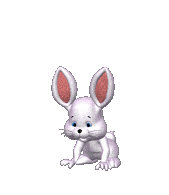 lubbb you so much Shumi Ji!