Kavita Kaushik
Last updated on: March 18, 2011 19:15 IST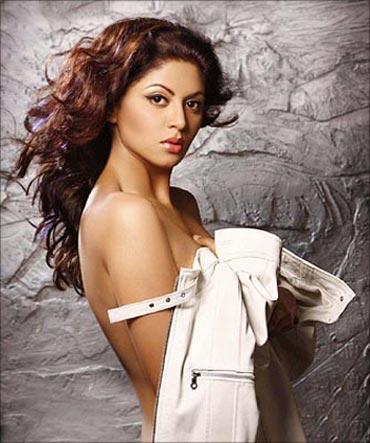 Holi is family time for me. Sometimes, I play Holi, sometimes I don't.
If I play, it has to be with the dirtiest Holi with proper colours and black oil paint!
The most memorable Holi is with my parents in Delhi. My father would play the dhol. We would go out on the streets and drag people from their houses and put colours. Sometimes we would chase them on the streets too!
After Holi, we would sit in the garden and chat before washing ourselves.
I don't have any bad memories of Holi. But I remember once my father (a police officer) bashed up a boy for passing nasty comments.
Image:
Kavita Kaushik
Photographs:
Courtesy Showtime magazine