Party time again at mETc (still some time left in her part of the world...but i'm dead tired n sleepy now, so am gonna post rightaway, instead of sleeping on my lappy
)...and its birthday of a veryyy sweet, adorable and special girl who was my FIRST friend at IF.
Yayyy!! It's Mads' b'day...but where's the party, Mads? Oh! you must be busy, as usual...wid GBs and SWs etc. etc...so, no party sharty for us?!
Okay, okay...before you become gussa at me for all this non sense...lemme get to the point and sing the lovely b'day song for u in my absolutely horrible voice
Hope you can sit through this torture...Sorryyy!!!
Happy Birthday to You
Happy Birthday to You
Happy Birthday Dearest n Sweetest Mads
Happy Birthday to You
Detailed, totally senty and emotional message in the morning. So, be prepared
For now...loads n loads of love n hugsss!
Happy Birthdayyy, Mads!
Have a great day...and party hard.
Take care. Love you loadsss!!!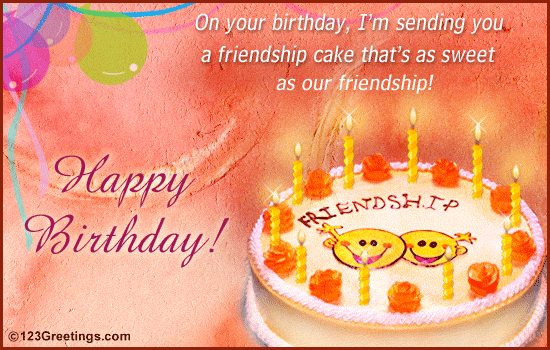 Now gonna try n change the title of the CC. Hope this time i don't get that stupid error again! *fingers crossed*


Edited by ayesha_80 - 23 May 2011 at 3:17pm