Friends..!
It's 19 March
This day holds a very special place in our heart
.. coz on this day a cute angel came to earth who stole our heart with her charm , smile n super friendly nature.
............................
..................
..........
.....
...
..
.

who is pretty, cute n pagli
n bit shy

who is a big fan of Naksh , Sreeram n Surya
..!

whose name sounds lyk a vegetable's
name..!

who is very clean at heart n one wud luv to spend tym wit her

who is very sensitive n caring..!

who is fun luving n sweet by nature...
.........................
..............
.......
...
.
So all together She is a lovely-shovely , ctuie- tutie , Super friendly n one in a million..
.. It's non other than..

Pravallika aka Pravz

II Happy Bithday Dahling II

On your birthday,
I'm thinking about how much light and sparkle
you freely dispense wherever you go,
how your sunny smile lights up any gathering.
Every birthday marks another year
of you radiating positive, happy energy,
contagious happiness
that infects all who come in contact with you.
May your next birthday find you the same--
glowing from within,
beaming bright joy on everyone you meet.
I feel blessed to know you.

Let's Start the Celebrations


Now blow de Candles n cut de Cake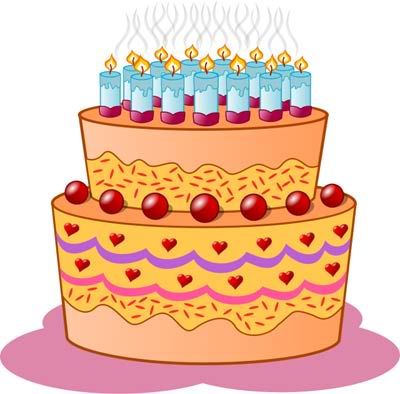 Now comes a grand Cake


Now, let me Sing 4 u..



Happy Birthday to you

happy birthday to you
happy birthday dear Pravz ( Sugar)
Happy Birthday 2 u.





Now.. a special gift 4 u

(hope u lyk it)
You are a ray of sunshine
In a world that's something grey
the magic of your company
will brighten up the day
You have guided me through bad times
wiped away my tears.
And brought me so much joy
As we have travelled through the times...
It warms my heart to know
You chose me as your friend
A loyal, loving person
on whom I can depend
If I could have a one wish
I would make it just for u
I'd ask God for His blessings
In everything u do...



GiFts TiMe..
Chocolates
(Dare hai to.. ise open karo
)
Instead of counting candles,
Or tallying the years,
Contemplate your blessings now,
As your birthday nears.
Consider special people
Who love you, and who care,
And others who've enriched your life
Just by being there.
Think about the memories
Passing years can never mar,
Experiences great and small
That have made you who you are.
Another year is a happy gift,
So cut your cake, and say,
"Instead of counting birthdays,
I count blessings every day!"
For a Crazy Naksh Fan


God gave a gift to the world when you were born'
a person who loves, who cares,
who sees a person's need and fills it,
who encourages and lifts people up,
who spends energy on others
rather than herself,
someone who touches each life she enters,
and makes a difference in the world,
because ripples of kindness flow outward
as each person you have touched, touches others.
Your birthday deserves to be a national holiday,
because you are a special treasure
for all that you've done.
May the love you have shown to others
return to you, multiplied.
I wish you the happiest of birthdays,
and many, many more,
so that others have time to appreciate you
as much as I do.

Lodzz n Lodzz n Lodzz of luv n wishes n hugs
Vanshika n YRKKH Members n Lpz