Originally posted by aashizin
doll again wonderful and superb post
sajan were and r the couple who made us to know what is called true frienship and love true and deep love understanding, respect maturity , faith it was USP of sajan's relationship
their journey was seriously very wonderful they met they became friends then soulmate they fell in love life tested them many time and they won over with situation and then they tied in one pious knot with their marriage
gunjan always represented one girl's dream to fall in love with her dream boy and to get married him , and samrat always represented selfless lover boy , their understading always made us to love them more and more with eyes they always shared their feeling and expressed it their hugs , their eyelocks their all gestures which always showed their love and respect for each other they did have ups and down in their journey but with those test of love their bonding became more strong and then stronger
samrat was vulnerable from his childhood and he wanted pure love in his life and gun's entry in his life made his life alive more lively he always lived for his friends and gun's addition in his life made him complete , on the other side gun who was shy and very introvert got out from her shell with the help of him n she got wings of her dreams to fly in open sky of world with his support , gun was the one who always supported him in any condition whether as friend of lover
sajan r the couple who made me realize this is called true friendship and unconditional love deep and pure i will def miss my sajan and missing them badly as it is said when u have lost something precious u come to know its value now i m seriously feel the same of course i do have and did have value of our heavenly couple but their absence made me to crave them more and more i only wish one day may be we will get sajan once again if not then they will always been in my heart bcz they r my first love thanks sum for this post where i showed my love for them
missing them badly
missng their purity of love their innocence their selflessness their soul connection and their understanding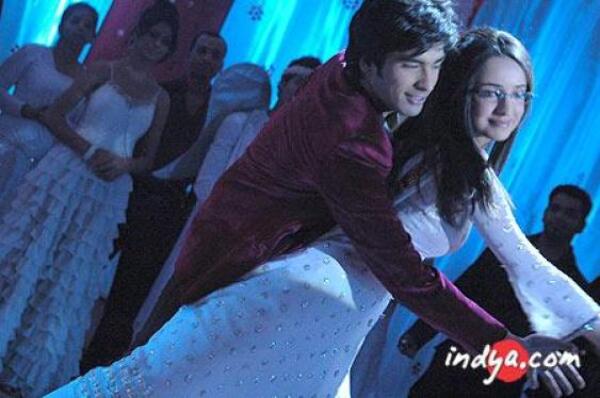 OMGGGGGGGGGG!!!!!!!!!!
Aashi u again made me dum-founded by ur SUPERBBBB reply..!
I wonder how do u always manage to write soo beauutifully doll..!
Seriously each and every word that u said is soo true..!
Thats what which makes them Sajan..!
Between u killed me with those pics..!
Thanks alot for replying..