Originally posted by Kash-fanforever
Originally posted by kkmouli
Originally posted by Kash-fanforever
Originally posted by kkmouli
Originally posted by Kash-fanforever
Originally posted by --Thush--
Originally posted by Kash-fanforeverI Want Maneet SR Soon

hahahaahahhaaha
Ohh yeah mee tooooo
Its been one year !!!!!!!! errrrrrrrrrr !!!!!!!!!! cant wait more !!!!!!!!!!!!!!!
Exaclty Now Its Time For SR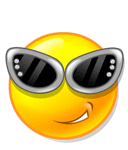 yeah u r absolutely rite..
we need SR as early as possbl..
bt i dnt think it'l happen very soonn..
just nw the MC happend na it takes some time for Geet recover..
i thnk we shud wait for some more tym..
Yessssssssssssss I Knowww Yaar
But Dont Worry It Wil Be Soon
hopefully!!!
so temme wat els??
how was ur day??!!
My Day Was Good Thanks
And How Was Ur Day
i went very well..
actually my cousin has maths exam on monday..
so i was helpin him out..
he doesnt like maths at all..
so i need to make him do the probs..
strd in the morning and it ended now..