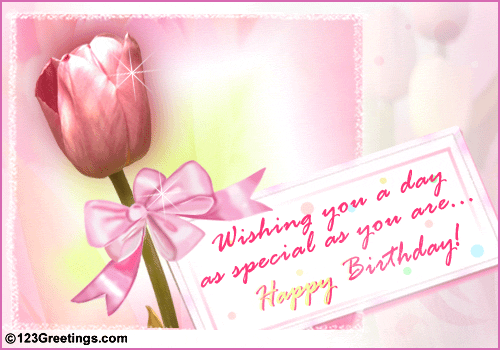 On your birthday, may every glowing candle on your cake be a wish that comes true.
Wish u a happy birth day SHREYA (DaZzLiNgShReYa)
guys one of a forum member sherya is celebrating her birth day so will get together to wish her on her special day
IN SOFT GLEAMING NIGHT OF STARS
MAY ALL UR DREAMS COME TRUE
MAY EVERY STAR OF EVERY NIGHT
BRING LOVE N JOY 2 U
HAPPY B'DAY 2 U... !!!!!!!!!!
So many wishes
So many smiles
Too many memories
Too few words
With one big Birthday
Happy Birthday