Originally posted by -MohitzPari-
Originally posted by --JagLovezSD--
Happy Birthday you

girl!!!

And I feel special because I can tell people that
!~!~!~!~Here's a small gift
~!~!~!~!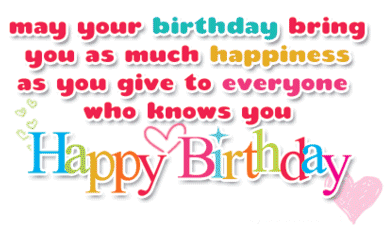 ok now its my sister's turn
world's best sister I have!!
this is so unique man!!! I love it jaga!!

Hehe...yeah...i didnt make it though..its from a website :D
OMFGGGGGGGGGGGGG that small round iconsssss...do u know whats making me blush the most? saurav...I loveeeeeeeee this pic of him!! cant take my eyes off...ohhhhh I miss him man!
omg hahahaha...ya i was looking for his best pic...and i found too..so put one on here and one on siggy :)
aamir, sallu and all three couples....this cant be more perfect!! it has to be coz made by u and u know what I like and what I dont very well
hehe...yes i do <3
u have seen each and every crazy act of mine...u know my each and every secrete!! remember when I was school I used to cut pics of my fav and then play with it
...I used to waste so much time and u knew it...still u never told it to mom...except for once
Ohhh gosh of course I remember that! and yes i never told mom..but you fought with me big time so that's what u got for doing that!
yes I m one in a million, though I m elder..u take care of mine
u do most of the work and make me milk and a dinner dish too
u get annoyed and angry but still u do that
I love u for that!!
Hehehe..make me milk!
hmm..love ya too...for everything..for who you are!
OMGG u know what..this is the best siggy by u
u dont know how much I lOVE it!!!! mannnnnnn its soo perfect!! I swear I love it so much man! m telling na..ur best one!
Really??! Arre yaar...big story...i was to ready to make like alot of sigs for bday...but ended up making one big one..bcuz it didnt work out....
Well glad u still liked this one!
ok more tomorrow, I will come at 1:30
YAYYY!!!! I will wait for you at 3:30! u know where!
ok them see ya! lol