TV serials
(i) Senior Inspector Daya in CID (1997-present)
(ii) Senior Inspector Daya in CID special bureau
(iii) Harpreet in GuturGu (2010)
(iv) Celeb guest in Deal Ya NO Deal,
(v) Celeb guest in Dus Ka dum
(vi) Guest appearances in Jassi jaisi koi nahi, Kkusum
(vii) As a contestant in the dance reality show Jhalak Dikhla Jaa

PLAYS
(ii) Kalchakra
(ii) Secret (iii) Eshwar allah tero naam

FILMS
(ii) Jhonny Gaddar
(ii) Runaway

COMMERCIALS

(i) CASTROL
(ii) CHAWANPRASH
(iii) HERO HONDA
(iv) LIFE
MANY MORE FOR CLOTHING BRANDS


Awards received:
(i) Best looking guy of Indian television in 2002
(ii) Sahshi Jodi Award (along with Abhijeet for CID) in Star Big Awards, 2010
(iii) Honoured at World Bunts' Cultural & Sports Meet

Dayanand's Professional Life History


on stage
Dayanand shetty started his acting career as theatre artist. Prakash Shetty of the famous Chandru Prakash theatre has introduced him in stage plays & after that he has worked in many plays.... in his mother tongue Tulu & Hindi....
Some popular Hindi and Tulu dramas of Dayanand are "SECRET" and "EESHWAR ALLAH TERO NAAM". He got the best actor award for acting in "SECRET". He also did the lead role in the famous Tulu drama "KAALA CHAKRA".


In CID:
Dayanand shetty got fame as daya sir in CID
....a character which he has been playing since 13 years & still going strong
...& coz it requires him to shoot 4-5days a week we see him only in CID.... also sometimes catching his glimpse in Gutur Gu on Sab TV....as harpreet..
Famous Choreographer Ganesh Hegde's assistant Sanjay Shetty is Dayanand's good friend. He assisted Dayanand to meet with the producer of CID, B.P. Singhn. Because of his handsome look and strong personality B.P. Singh chose Dayanand to do the role of inspector in the show
Dayanand joined from the 15th episode as Inspector Daya,from 1998.
His Jodi with Abhijit sir... (Aditya Shrivastava) in CID has been loved by everyone... together they have solved many tough cases....& have been each others strength & support whenever required.
Many CID officers came & went ......but Daya sir has become synonymous with CID & integral part ....that we can't even imagine CID without him....Apart from acting in CID ....daya sir has also written few stories for CID....also we have seen him as harpreet in guturgu.

ONE SHOW ONE ROLE:
Acting in one show in the same one role, Dayanand got surprising fame. when he goes outdoors for shooting, the fans come to him to meet him but actually attack him n jump for kissies
(poor boy. wife ko gussa nai aata to bach gayya). In marriage and other functions, friends of him express their thought regarding Dayanand. For holiday passing or shooting, when Dayanand Sir goes to Singapore, Thailand, fans even there too gets happy and surprised to see him
.
But he got the best compliments for acting as a CID officer, from the police force. It happened with him that once he ran his car with very high speed above the standard speed. But that time, police let him go even without fining.

We have not only seen him on small screen....but on big screen too....sharing space with actor like dharmendra in Jhonny Gaddar....
Sri ram Raghavan's movie "Johnny gaddaar" , chose Dayanand Shetty as one of the lead character.

This charming guy has been appreciated in the advertisement world too. In Chavan Praash and some famous clothing brands' ad, Dayanand showed his talent.The last ad of the Castrol oil has blown so many minds
.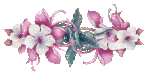 And recently, we have seen his another talent. He took part in the dance show "Jhalak Dikhla ja". He showed and proved his extreme talent here too. In his last performance he made the judges to give him a standing ovation.