hey friends, this is my new maneet ff. well, this is for all my friends who are crazy about the amazing jodi "maneet".
MAAN SINGH KHURUNA (29 YEARS)- SAME AS IN GEET SOAP. HE HATE THE WORDS 'LOVE', 'MARRIAGE', ETC.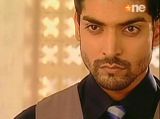 MISS GEET HANDA AKA MRS GEET BAJAJ -(23 YEARS) SHE IS A DOCTOR. TO WORLD, SHE IS UNMARRIED LADY BUT ONLY SOME KNOWS THAT SHE IS A MARRIED WOMAN.
DEV SINGH KHURUNA - (26YEARS) LOVES HIS FAMILY TO CORE. ALWAYS FIGHTS WITH NT. RESPECT HIS BROTHER VERY MUCH. ALWAYS ENDS UP IN DOING SOMETHING STUPID.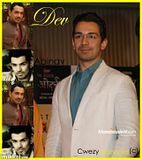 VIKRANTH SINGH KHURUNA (VICKY) - (23 YEARS) YOUNGEST IN KHURANA FAMILY.HE IS IN LOVE WITH PARI AND HE KNOWS EVERYTHING ABOUT GEET.
SAVTRI DEVI - (66 YEARS) DADI OF MAAN, VICKY AND DEV. SHE IS REALLY KIND-HEARTED, CHID-MINDED AND NAUGHTY 'NAUTAKI' TYPES. SHE IS MODERN BUT GIVE VALUE TO TRADITIONS.
LATE RAHUL BAJAJ- (51 YEARS)- HUSBAND OF GEET. GEET IS HIS 2ND WIFE BUT TO HIM SHE IS LIKE A DAUGHTER. HE IS THE FATHER OF TWO KIDS- PARI AND PREM. HE DIED IN AN CAR ACCIDENT.
RAUNAK BAJAJ- (45 YEARS) BROTHER OF RAHUL. HE LIKES GEET LIKE A DAUGHTER. HE HAS TWO KIDS- ANURAG AND SNEHA.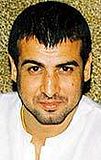 PRENA BAJAJ - WIFE OF RAUNAK. SHE LOVES GEET AS A SISTER BUT SHE CALLS GEET 'BHABI'.
PREM BAJAJ- (24 YEARS) HE WAS A SPOILT-BRAT. HE FIRST HATED GEET BUT AFTER HIS FATHER'S DEATH HE LOVES GEET MORE THAN ANYONE. HE ONLY LISTEN TO HER. EVEN THOUGH GEET IS NOT HIS BIOLOGICAL MOTHER AND YOUNGER TO HIM, HE CALLS HIM 'MOM'.
MUKTI PREM BAJAJ- (24 YEARS) WIFE OF PREM AND MOTHER OF HIS TWO CHILDREN- MISHA AND ABAY. SHE LOVES GEET A LOT. SHE IS LIKE A FRIEND TO GEET BUT PREM ALWAYS SAY HER TO CALL GEET 'MOM'.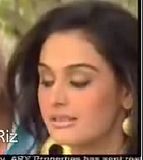 ARJUN BAJAJ- (21 YEARS) SON OF RAUNAK. ALWAYS FIGHTS WITH TIA. LOVE TO FLIRT. CALLS GEET AS GEETU BABY WHEN PREM IS NOT THERE. RESPECT GEET VERY MUCH.
TIA BAJAJ- (19 YEARS) DAUGHTER OF RAUNAK. BUBBLY GIRL WHO LOVE TO PLAY PRANKS ON HER BRO. LOVES GEET VERY MUCH. HER HOBBY IS TO IRRITATE AMAN, HER BROTHER'S CLASSMATE AND FIGHT WITH ARJUN.
PARI BAJAJ- (22 YEARS) SHE IS IN LOVE WITH VICKY. LOVES GEET A LOT.
AMAN SINGHANIA - (21 YEARS) CHILDHOOD FRD OF ARJUN. SCARED OF TIA. SHE ALWAYS FLIRTS WITH HIM. HE SECRETLY LOVE TIA BUT SCARED OF LOOSING HIS FRD ARJUN BCOZ OF THIS. HE IS RICH, DOWN TO EARTH TYPE.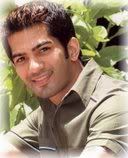 CONCEPT
GEET LOVES HER FAMILY VERY MUCH. EVERYONE ASKS HER TO REMARRY BUT SHE SAYS SHE CAN'T MARRY ANYONE ELSE BECAUSE SHE IS LOVE WITH HER HUSBAND. BUT ONE DAY EVERYTHING CHANGES DUE TO MAAN SINGH KHURUNA'S ENTRY INTO HER LIFE. MAAN WAS SHOCKED TO SEE A GIRL WHO IS A WIDOW OF AN OLD MAN. HE STARTED TO FALL FOR HER BUT WILL SHE ACCEPT HIS LOVE???
INDEX


Edited by Ash534 - 15 December 2012 at 1:08pm