Heart Talk With Juhi Parmar
Lust Is A Complete Zero

She shares her first name with a diva of bollywood Juhi Chawla. She won many hearts with her ideal bahu image on Star Plus's daily soap Kumkum. Here the bahu Juhi Parmar shares her view on human relationships. Take a look...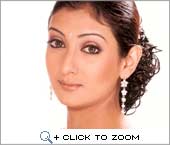 Love is the most important and treasured emotion. To love and to be loved brings immense happiness in one's life.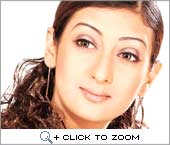 It depends on every person. I mean it can mean different things to different people. But for me, lust is a complete zero. I cannot relate love and lust together. I think lust cannot exist if there is true love.

If you are secure in a relationship there can hardly be any jealousy. It is for each person to decides what amount of feeling or emotion one feels for the other. If there is any amount of jealousy, it has to be mild and healthy.

Depends upon the mood. Emotions like lust, aggression and jealousy should be momentary. They must not stay for a long time in any relationship or else it may cost the relationship dearly.

Yes, passion is very important. I am very passionate person. Passion completes one's life and emotions.
http://www.shaaditimes.com/celebrities/love-talk/juhi-parmar-080107