I still have to come to terms with being called sexy, says Katrina Kaif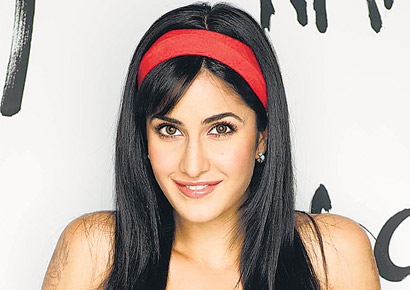 Katrina Kaif
Actress Katrina Kaif may be known for her sex appeal on the big screen and off it too, but the actress simply refuses to believe that she is sexy! Not that she doesn't enjoy the attention showered on her, only recently she was voted as the sexiest woman alive by a men's magazine, yet again. But Katrina says that the title has left her speechless. "Honestly, I don't find myself sexy! It's a great honour to be appreciated by so many people. I just don't know what else to say," she laughs.
So, is it difficult to live up to the pressure of being sexy? Ask her how she copes with the tag and Kat says that all this adulation is a new thing to her, so she prefers to live in the past instead. "You know, when I was growing up, I was always the girl-next-door. So it's difficult to think and imagine myself to be sexy. I'm me at all times, so there's no pressure, really," she explains.
Interestingly, though Katrina's fans seem to put her in the sexy bracket, especially after her hit item number Sheila ki Jawani, her colleagues seem to reveal a different side to her. Filmmaker Zoya Akhtar, who has directed her in the upcoming Zindagi Na Milegi Dobara had said that Katrina has a tomboyish side to her that very few people know of. Actor Imran Khan who is acting with her in Mere Brother ki Dulhan says that Katrina is like his "buddy" and that she is a very carefree person while on the sets.
In fact, Katrina, who was in her teens when she started out in Bollywood, says that she considers actor Madhuri Dixit to have "amazing sex appeal." Madhuri, who now took a sabbatical from films to raise a family, now shuffles her time between Denver and Mumbai for occasional assignments. Says Katrina, "I've always been a huge Madhuri Dixit fan. The biggest plus point is that she is so down to earth. I'd have to say that Madhuri is the 'most sexy' from Bollywood."