Welcome Friends...
Today is one of the most precious day for almost all of us present here...
this is the Month Of March
and
Today is24 of March..!!
Yes...!! the day when in real life our grown-up nanhi pari has landed on the Earth
Yes friends today is the birthday of our very own sweet,cute,adorable,beautiful,highly talented n unique
MUGDHA CHAPHEKAR
better known as Sanyogita of PRC ,Shera of DV n now Chandani of MGAENP
Mugdha has started her career at the age of 5 and done many cameos in different shows
like Jassi jasi koi nahi,Solarh Singar..etc even she played the lead role of Shweta in Kay Mujhse Dosti Karogi aired on Hungama
But she gained popularity through her role of beautiful Princess Sanyogita
she entered into PRC on 3 Dec 06 officially ...but was first time shown on 8 Dec 06....
Since that day she became fav of everyone and won everyone ....
every one love the Jodi of RAjat-Mugdha..they made the characters to come to life...
After PRC she again came up with extremely shocking role-the role of a Daku in DV..
but then also she did that role with lots of grace n beauty n added lots more admirers in her list
after the long Waite after DV end she is back with a show on Colors that's
Mere Ghar Ayi Ek Nanhi Pari...
N Now She's Coming In SRJMB On SAB TV
Post all Ur wishes for her over here
hey guys lets celebrate the angle's birthday
Here comes our angel
Wish her Birthday Guys
lets add some Music

here comes her Cake
Lets add some baloon
Lets Start the Party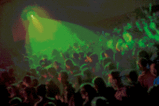 Post Credit: -Rati-[DV Forum]


Edited by BhartiKhushi909 - 23 March 2011 at 1:33pm