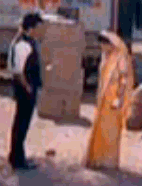 Akilesh
, the elder brother of
Bindya
's husband Vinay who died in an encounter with some gangsters, blames her for his death, and takes away her new born baby from her, and threatens to kill the child if she ever discloses herself to this child and after 25 years they are destined to meet, and the story unfolds.
In the episode of 1st March, a poignant story of the conflict is shown, between a powerful family, and a decent woman, who happened to get married into this family due to the obstinacy of her brother Raja.
This hatred has lingered and been fanned by no other than the wife of Akilesh, who is known as
Punp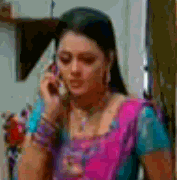 unwali.
Later, with the ambition of Akilesh to join politics, he arranges to get his son Ratan to marry the daughter of a well known businessman of the place, Saakshi, was educated by Bindya, whom she calls Madamji.
Saakshi is a cultured girl, but due to some confusion in the Sinha family, the elder son Ratan, marries a villager, in order to secure votes for his father. The other son, Prem refuses to marry her, as he has another girl, Kamini in mind. So Akilesh, in order to keep relation with the father of Saakshi, gets her to marry Suraj, the son of Bindya and Vinay..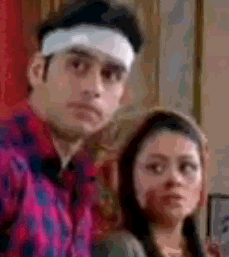 Suraj is a good natured man, brought up like a servant by Punpunwali, who tells him that she is his mother, and loves him, and brain washes him into total dedication and devotion to her, while she manipulates him throughout his life, not educating him, but using him to do all menial jobs.
One day, he is asked to work in a factory where Akilesh is the Chairman. Since Ratam could not go, they send Sujraj the uneducated one to supervise the accounts.
In the meantime, the manager has employed Bindya due to her exceptional devotion to work.
She manages well, and secures the love and devotion of all the workers. One day, the fraud of the Sinhas is detected, which leads to riots in which Suraj is injured and is hospitalized.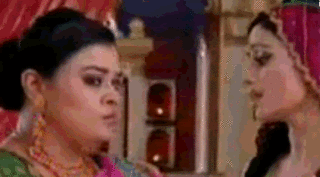 Kamini and her mother join hands with the intention of defrauding the Sinha family and they are unaware of it.
Bindya, decides to tell Suraj who she is.and calls them to her place, and Kamini over hears this and warns the two brothers who follow them to the house.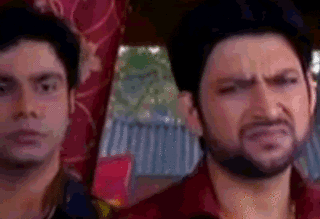 The episode ends as the three inmates in Bindya's house stand in awe at this duo, vent on taking their revenge, stand in front of them threateningly. This is the story of oppression of the poor by the powerful few of one of the Indian States in the north.


Edited by walquest2000 - 01 March 2011 at 6:52pm