She is known for her loud trap ...
She is known as a 'bimbo-with-bumps' at all the right places
she can give the dehydrated prunes a good run for their money
her shows have always been a "free-for-all" slug fest
she is stupid, she is smart, and she is definitely loving the ride
she is the original drama queen
she is RAKHI SAWANT
The unofficial Rakhi Sawant Fan Club - JOIN IN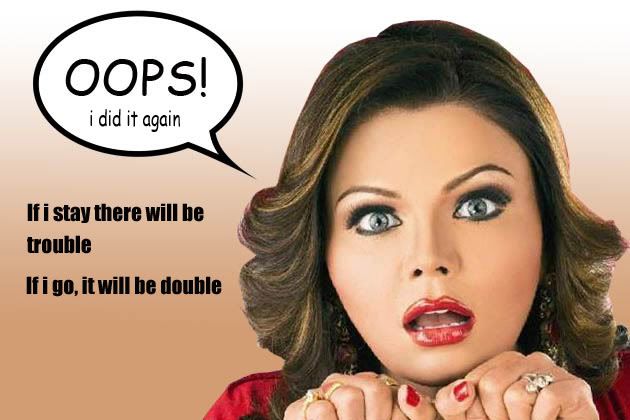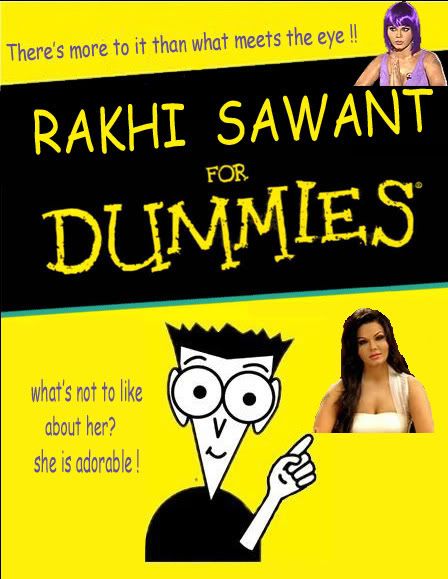 here are some funny retorts right from the horse's mouth:
"I don't need publicity. Publicity needs me"
"This is the first time I won't be exposing in a single scene and this is a major challenge, not for me but for the viewers. I'm eager to see if they come to see a fully-clad Rakhi. It is a female-oriented film"
"People may make fun of Himesh Reshammiya, but he is a rockstar. He can sing through his nose, eyes or ears, but people buy his music."
"If some one else wants to be popular then he too can sing through whichever part of his body he wishes. I don't know why he's wearing a cap though."
"If he has less hair then I know some one who can do good hair weaving in America. But he will still be my favourite with or without the topi."
"pamela is the Rakhi Sawant of U.S, and Dolly bindra is the rakhi sawant of Chandigarh"
"there should be a rakhi sawant in every nook and corner of india"
"pamela anderson ki mere naam se rozi roti chalti hai"
"main lesbian nahi hoon, main pure hoon"
"jab insaan sach bolta hai, toh controversy ho jati hai kyunki logon ko lagta hai - kya?? insaan sach bhi bol sakta hai"
"aajkal plastic surgery, moongfali, breast surgery, silicon surgery, "bootox" ye sari cheezey toh moongfali jaisi ho gayi hai"
"Puppie ki kamai kha raha hai woh" - on Mika singh
"Mere hisabh se cricketers ki biwiyoun ko unke sath tour par jana chahiye. Woh jayengi toh phir yeh log cricket ground par theek se khelenge aur doosoron ki biwiyoun ke saat flirt nahi karenge" - on KWK
"reporter - aap ko nahi lagta k ye angoor khatte hain wali baat hai
rahi - nahi bilkul nahi, aap k pass koi dialog nahi hai bolne ko isliye aap ye keh rahi hain"
about kangana ranaut - aaj kal to ye chuhiya, chitiyan, machharey inko bhi charbi aaney lag gayi"
Feel free to share the dumbest and cheesiest quotes from your favorites as well
Lets have fun!!


Edited by miss-chief - 01 March 2011 at 8:07am