For the story from the beginning click on the next link
http://www.india-forums.com/forum_posts.asp?TID=1615841
28/2/2011 Previous episode:
http://www.india-forums.com/forum_posts.asp?TID=1615841
Sushant,Lekha,Sanket and Rohini chatting at the breakfast table. This scene is a repeat of what was shown on 25th Friday.
Daksh notices that Akriti is not at the table, and inquires from her mother, where she is. He is told she has gone for work. The mother and Naina are sitting on a separate table, as the house is divided in two, for the two brothers.
As Rohini gets up, Vibha her mother in law, gives her Amba Mata's ashirvad. You will become a mother and I a grand mother. Rohini tells her that she does not want to be a mother as yet. She is expecting a promotion, and this will be a risk, she can not take. She questions her, whether she wants her to be a housewife sitting at home ! Vibha explains that a mother has to make many compromises, and that is why in the Scriptures, the mother is given the status of a deity. Rohini, does not agree, and wants nothing to compromise her effort in her progress of her career. and walks away.
The next scene is in the Office, where Akriti enters, and her colleague, inquires about her health, and she says she is much better. She shuffles through a file, and pretends to do work. The other two are engaged in their work, and complete it. Akriti sees the dupatta she left the previous night, and deliberately pushes something from the table, and pretends to pick it up, but she shoves the dupatta in a bag, and places it in the cup board, and hides something else below some material.
In the Patwardan house, Sanket tries to pacify his mother and takes the side of his wife. Daksh tells her that if she wants a child she has him whom she still calls "Chintu" and she can dote on him. As the chat goes on, Naina walks out of the room, to her Office.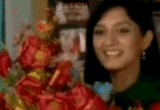 Naina inquires from her staff how the work has been going on. Welcomes Akriti and inquires about her health. She gives her some work, and she goes to check the bouquet, which Akriti had messed up in the night. Akriti watches Naina intently, as she takes out the key, she had left on the table the previous night, and wonders if she has found out about herself. Naina gives a cursory look at the bouquet and expresses her satisfaction, and puts it back.
Sushant and Lekha get ready to leave to see their new home, which they are taking up and which is close by. Daksh takes them out.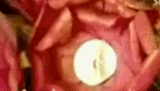 Mrs Nair with her Mother come to see the work done on the wedding, and want to see the bouquet, and Akriti is present as she finds flaws. The gold coins have been replaced by fake ones, and she expresses surprise, and Naina finds this out for the first time. She does not know who has replaced them, and promises to find out. Just then Vibha and Akriti's mother walk in, and Akriti is being measured up, by her mother, as she was suspicious of her night time prank the previous night.
Back in the Office, Naina explores the stages of the work, before the bouquet was prepared, and is sure the night time stalker had come in just for his. She is determined to find out who it was.
Next Episode: March 1, 2011
http://www.india-forums.com/forum_posts.asp?TID=1627213


Edited by walquest2000 - 26 April 2011 at 12:49pm