~pravz~
..
..
..
...
...
...
...
S-I-S-T-E-R
...i think dis d word wich strikes ma mind first wen i thnk of u ...
..
..
..okaaay i dont wanna make nymore FUn today ...bt i just make u feel special
n realise dat how important ur to ME
..so r u ready for it????
...letz go senti atlest once for gods sake ..nt to ROFL ..i knw datz ur fav wordd
....notty notty gurl ..
..
well...wer ws i?
..yeah yeah emotional sidee .
.
..okaaay lets go! ..its ur bday dahlinggggg ...lets cheerrrr ....
HAPPIEE BDAYYY babyyyyyyy ....
..
..
..
................i can neva understnd y u hav bcum soo IMPORTANT to me?
..dat i cnt stop thinking abt uuuuuu
...ur crzynesss
...ur nottyness.
...ur pureness
....ur awesumness
....ur kidhisness.
...ur wteva ..blah n blah
..evrythingz super baby!...datz wt i just love u in
...ur d sme wid all f dem ..having fun ...making othas laugh!
..datz pretty much nice in u ..its nt dat um prasiing u or sumthing
..bt i just wanna tell u all dis atlest one day! ..
.....not oly one side u hav dat is rofling ..bt also d emotional sidee
...i feel ur d luckiest one to gav got s cutest smilee ever!
...d oly thing i cn tell u is i loved u
....i love u
n ill alwyz love u
...i knw nt we r not frinds since ages ..bt i just love u as much i knw abt u
..n um ready to accept d reaming to
..couz nothing cn effect ma love towrdz u baby
..itz hard for me to accept a person as a friend bt if i did ..ill neve evr leave dem ...sme as u ..ill neve evr let u go dahling! ...ill alwyz b wid u till d end ...no mater if u forget me or no ..bt ma love towrds u vl neva chnage! ..
..I soo trust dis quote
" so many people may b in and out in ur lyf ..bt d real ones stay forver "
...as ur d real one of mine! ..i hope ul b mine alwyzz ...n um super glad to say dat ur ma best friend! ...meeting a friend lyk me ...made ma pain vanish
...groW*H of happiness hapend!
..ill alwyz love ur companyy
...soo good dat is ...u make me laugh ...wenevr i see ur name .i just smile n say yeah shez ma friend! ..um vry hapie for datt ..
...generally ..backbitting is prety common in gals
..as v al knw
...ur nt at all to dat typeee
....i just love d purity of ur heart sia
...amzingly super ur!.
..couz of u i think i hav learned yeah gals cn alwyz b BEST
..
As u n me knw wt kinda fun v had ...masti ..too much dhamaka ...nyt out chatss ..rofling ..nonsence ....n sply nt to forget LPZ >
.u hav made ..amzinggg ...wen evr i think of all dat i really MISS u
...bt yeah apart frm ur xamz u still care us n cum ol ..datz wt one more thing i love in u ..no matter for whom ul cum ol ..bt u talk to all of us ..n make us happie ...n d part of missing id missed! ..thnxxxx a lot for being ma friend
..n accepting me as ur friend sia ..n yeah its MARCH ..whoaaaaaaaa
..ur n ma fav month! ..lets gonna rawk it ..
finally finally ..i wrote of all ma inner words for u ..um happie dat i cn neva give a beautiful gift dan sharing ma inner feeling abt u to u ..datz wt maters me a lot ..n i did it ..happyy ...hope u also lyk it ...i knw ul ..coz ur ma pyaaaaaaaaaari SISTER ..
wid super duper bumper love ....urz PRAVZ ...may dis year n ur xamz go super fyn ..n ul rawk dem for sure ..ma best wishes alwyz wid u dahling! ...mwahhhhhhhhhhhhhh!!
....hugs ..infityyy! ..
..
..
..
..
i dunno y dis song cme into ma mind just now...soo hav fun ......
MY DIL GoES UMMMM >>>UMMM>>>>UMmmmmMMMMMMM ....
n yeah in shortfrm u knw wt sia means? ..
S----super energetic!
I----impressive!
A---awesum gal! ..
once agn wish u a vry HAPPIE BDAY
>>n wish u get all d happines in dis worlddddddd!! ...
..
..
..
..
..
......
....
.....
...

~Vanshika~
H
appy
B
irthday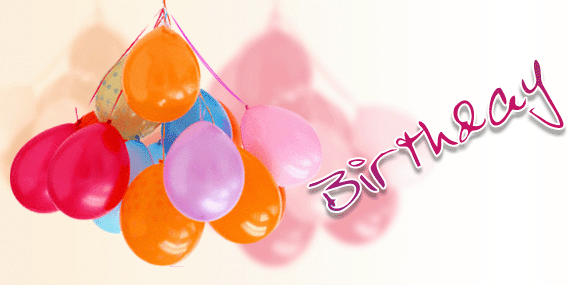 Today is really a very special day 4 me..n ol de lpzz.. 2day one of my sweetest frnd is gng to celebrate her bday .. hope she gets everything in lyf... So Sia..on thzz day i wanna share something special wit u..



Because you're very special
Hope your Birthday holds in store
Happy hours that overflow
With all you're wishing for,
And hope the days that follow it
Make up a year that brings

Everything that you deserve
A million happy things.



A greeting on your birthday
For a very happy day
And then a year
That brings the best
Of everything your way

Enjoy your special day

(have a wondefrul Year ahead)



HAPPY BIRTHDAY!!
On your birthday I wish you much pleasure and joy;
I hope all of your wishes come true.
May each hour and minute be filled with delight,
And your birthday be perfect for you!
Hope all your wishes and dreams come true!
Have a rocking year ahead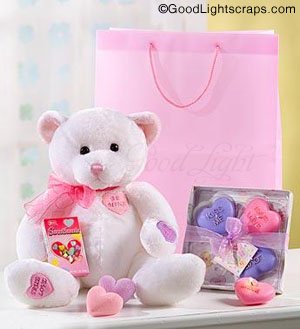 ..
ok nw i dun nw 4m whr to strt..
1st of ol a very happy Birthday Dahling.!!
Its really A very Special day 4 me jaana. May God Shower ol his blessings on u n i really wish ol ur wishes come true n u get woteva u want in ur lyf...
Nd may he bless u wot many more bday's. You owe a very special place in my heart.
I have known u 4 almost 1 year nw and I have had an awesome time chatting with u
..I really miss our late night spamming yaar..
dozz ver de best days of my lyf.
. i still remember each n very meeting of ours yaar.. n how can i 4get dat ol.
.You knw wot r de cutest frnd one cud get in lyf
.. Yu r very helpful n olways ready to do anything 4 frndz.
.. i really wish i cud meet u n ol de lpzz yaar.. bt hope ki kabhi na kabhi hum milenge..
Its been a gr8 pleasure being ur good frnd (hope um 1 ).. n talking to u for over an year .. though nw v ol r bsy wit our studies yaar..
.. The journey has been like an adventure trip to Antarctica !!!
U truly are an amazing person who i adore... confusing...but understanding.lolzzz..u r really very special.. hard to find..
Sia do u remember dat plan.. jo hum dono ne banaya tha.. dat aarush wala
.. sabko pareshan karne ke liye.
. wow i really miss dat yaar n its still a mystery 4 many of de lpzz.. as thy dun knw abt it..
.. n sia tumne jo siggy banayi thi 1st tym dat was de bst yaar
.. chal i knw maine tjhe bohot bore kar diya apni bakwas speech de ke
.. trust me um nt good in ol thzz bt dun knw aaj maine kaise inna kuch keh diya..
Sia i jzz hope ki hum fir se masti kar paaye ... i really miss dat ol jaana..
Nw no more Speech yaar..
Nw lemme sing a song 4 u

A special song for u

It's a hap-hap happy birthday,
May you live to be, a hundred-and-three;
It's a hap-hap happy birthday,
A hap-happy birthday to you.
Take a bow, take a bow on your birthday,
Your birthday, your birthday;
Show us how, show us how on your birthday,
You still look as good as new.
It's a hap-hap happy birthday,
A hap-happy birthday to you.
( maine copy paste kiya
)





lolzzz n lozzzz of luv
Vanshu

~priyanshi~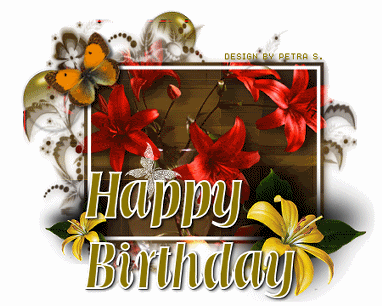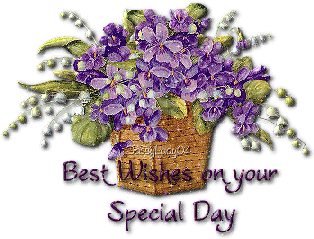 Sia dii

~raz~
From:Raz,may you have a wonderful birthday..without worrries n happiness!!
hope all your wishes are fulfilled!!
n im stil watching yeh rishta..hehe Sia!!
with loads of love
Raz!!
http://www.onlinehappybirthday.com/img/friend/happy-birthday-to-a-friend.gif

~nishi~


On your birthday I wish you much pleasure and joy;
I hope all of your wishes come true

May each hour and minute be filled with delight,
And your birthday be perfect for you!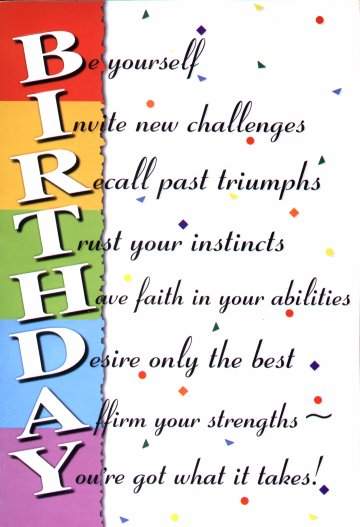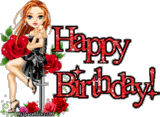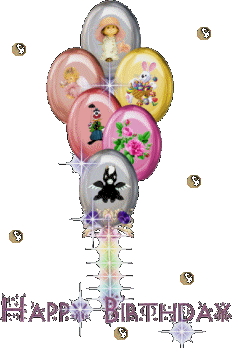 Happy birth day sia
May this birthday be your best birthday ever,
full of light and laughter,
a fireworks explosion of joy.
May this birthday live in your memory forever,
creating happiness and satisfaction
whenever you remember it.
Happy, happy birthday!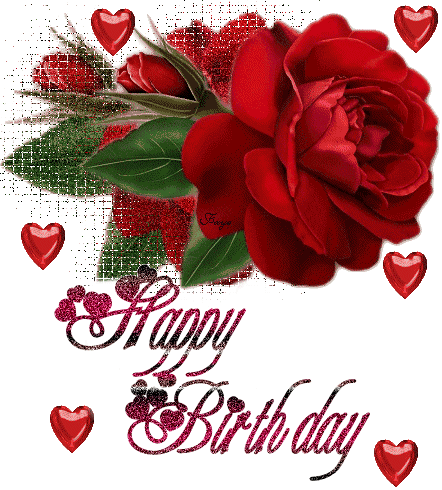 ~saman~
If you want to be happy for one day,
Go for dinner with someone.
Happy for a week,
Spend holidays with lover.
But
For a happy life,
keep me as a friend!
Happy Birthday!

~deepshi~
here is poem for u sia dii..!
A POEM FOR U SIA DI....
It's your birthday time again;
It's true; there's no denying,
Another year has come and gone;
You know that I'm not lying.
So for you, the birthday person,
Here's what I want to say:
I hope this birthday's the best one yet,
In every delightful way.
So happy birthday to you.
Have lots of birthday fun!
May your birthday wishes all come true,
Even if you have a ton...
HAPPY B'DAY SIA DI aka SIA.K_1
MANY MANY RETURNS FOR THE DAY SIA DI....WISHING U A JOYOUS N A PROSPEROUS YEAR AHEAD....HOPE U ACHIEVE ALL THE GOALS IN UR LIFE N BE HAPPY FOREVER......
HAVE A BLAST TONIGHT.....

~divya~


Happy Birthday Sia''''have a blast
May all ur wishes come true
I really miss those days whn we used to b thr on CC
ALL THE BEST for ur exams

~shriya~
1st of all happy birthday to happy birthday to u..
Maa pyarii maa mummaa
Hatho ki lakre badal jaengi
Gham ki ye janjire pighal jaengi
Ho khuda pe b asar tu duwaon ka he ghar
Maaa hw to start m confused lollzz
M remem v met @scraps oly i havv scraped u 1st tym.. n u replied me
n v started scraping n all..
Den v met @ CC dat d oly place were v got soo closed..
bcz of dat rishtedari u bcm ma maa
n m ur baccha
still today v call eachothr lyk dat olyy
v wer used to chat @ FB in nyt n i rem dat v wer abt to make history n TAJ
ven mahi u n me wer der u guyzz jzz gng on teasing me n v rofflll very much..
n dat tea incidenc maa god cnt frgt dat!! Bcz of u guyzz ma tea gt waste
n den v shared our ph nos n talked wid eachothr
ur wrd ayyooo i lovv datt.. n i still reme it in vch tone u use itt
n dat maan ergghhh 4 u i hav accepted hm as ma father!!
dun wryy m finding anthr father
der r soo many memories dat cny b frgt ...
i hav tears in ma eyes while writing itt.. jzz want to tell uu
maaa ur being a very spl person in ma life dun frgt me.. m always wid u
here is cake for u..
lovv uu sooo mucchhhhh muaahhhhhhh hugzz
tcrr of urself n best luk 4 ur exams ...

~zeba~
Happy Birthday Sia
Wish you a many many happy returns of the day.
May God bless you with health, wealth and prosperity in your life'.
Hope your all wishes comes true'. May god fulfill all your wishes'hope teri woh wali wishes bhi poori ho jaye'.
n I want dat wish to come true in dis month only'.
LOL'
Tujhe tera Maan Singh Khurana jaldi se mil jaye'.
.jo tujhe bohot pyaar kare lekin gussa na kare MSK jaisa..LOL'
Gurti happy moments n Maneet romance hamesha dekhne mile'
So we can keep talking abt gurti n maneet for lng hours..LOL..
sum siggies i made for u...Hope u like the siggies Mrs Sia Maan Singh kKhurana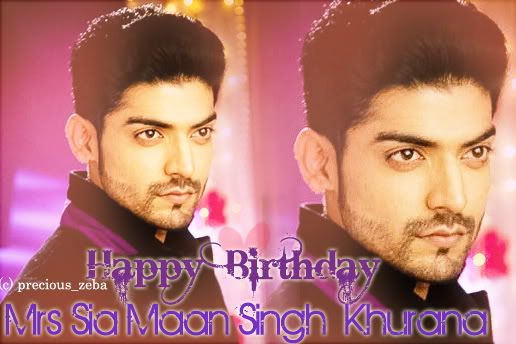 Wish u once again HAPPY BIRTHDAY'.
Wid loads of love n*Hug* : Zeba'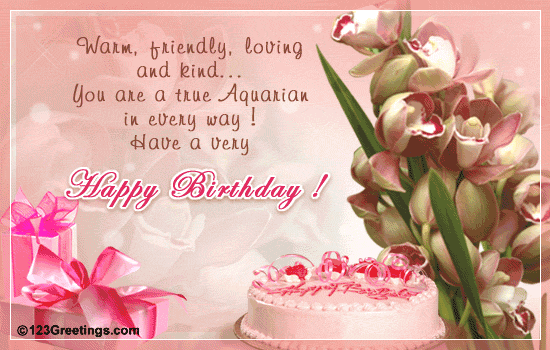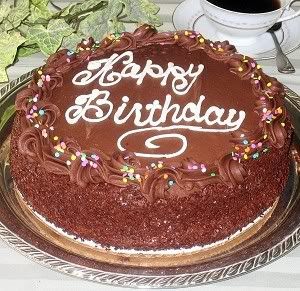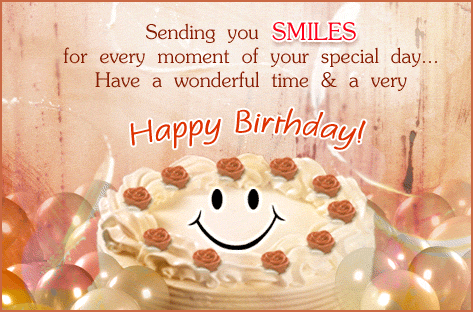 ~stuti~
hey sia...
wishin u a very very happy bday...
njoy ur day to d core...
live lyf queen size..

~priya~
On your birthday, special one,I wish that all your dreams come true.
May your day be filled with joy,
Wonderful gifts and goodies, too.
I wish you fine and simple pleasures.
I wish you many years of laughter.
I wish you all of life's best treasures.
I wish you happily ever after!
From Pri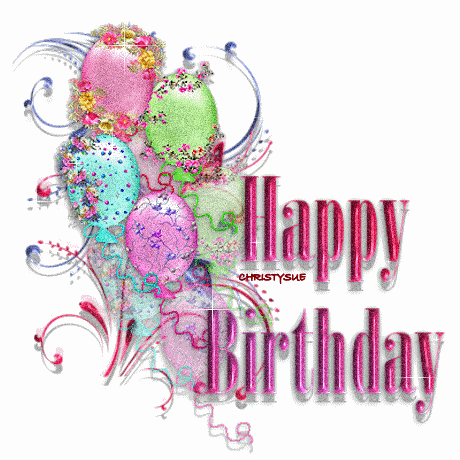 Edited by smart.akaisha - 28 February 2011 at 7:01am