Hi Everyone....


So this week on the hot seat is the member
that is usually in the CC... yaa you will find her there most of the times..at the DT during live updates... very fiesty and straight off..
She loves Shaan.. and ShaNak..
She can keep complaining about Khanak's hair and nails ...phhsssttt..
..ohh lets not forget her passion for RaSam RaJen
.... After all this intoduction we don't need to say..
it issssssssssssss.....
-Aditee-
Congratulations Aditee..
Get off the CC .. come to the hot topic..
the hot seat.. and get ready to get grilled.
(pisssstt..beware of that girl Rooj...
)
Please feel free to use the siggy below to flaunt your special status for the week.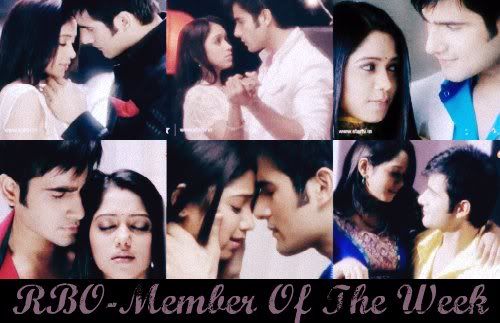 Time to grill everyone..
make it a fun week for Aditee lets grill her and get some info out of her.... Aditee get ready.. One..two.. here it comes....
Name:
How did I get started with India Forums:
Why am I hooked to RBO(other than Shaan)...:
My hobbies and a little about me:
What I like best @ IF:
What I would like to see more @IF:
What do I dream about when I sleep:
Favorite Food(other than Indian)
Favorite Color:
Favorite Movie (choose one):
---
Now it is your turn to grill bake and fry her..
----
Credits:
All glitter courtesy of Tumhari_Khushi and Zwani.com
Smitha for the RBO MOTW siggie..
Thanks girls.