PART 104
Suchi was sitting along with Sarada and few other co-workers around the garden table. The ladies were smiling and chit-chatting. Radhika came in with a fruit plate. She placed that over the table and just stood there for few minutes, acknowledging their conversation, as the party was thrown by Suchi exclusively for her lady friends at work as she is going to be the grandma soon. Radhika was about to walk away, Dr. Sulochana called out for her.
Seeing it, Dr.Sarada: what is this Sulu, leave her alone, this is suppose to be our party time, not your consultation time.
Getting up from the chair , Sulochana with a smile: I know that Sarada Di, but I need to ask her something very important. You carry on, I will be right back.
Sulochana just looked back once listening to her friends teasing laugh , about free consultation. Coming near Radhika she held her hand and walked more into the lawn.
Sulochana: so Radhika, how you are feeling?
Radhika with a smile: very fine doctor
Sulochana: um, actually I called you to ask something specifically.
Radhika looked at her in question.
Sulochana: I asked you this early too, but still then after a puse : Did you feel any baby movements at all?
Radhika suddenly touching her tummy, as if concentrating well : I don't know, I don't feel anything.
Sulochana as if comforting: It is Ok Radhika, don't worry for now. Actually you should feel it by now, your health condition and Baby's weight also improved vey well, so you should feel it, just lay down and concentrate, and see , ok. you will surely feel it, maybe it is very light and you are failing to recognize it. So check on it , for anything unusal, ok, and let me know , Suchi di has my cell number, call me at any time.
Radhika: ji
Sulochana holding onto her upper shoulder with her left arm, looking at her face: I am really impressed Radhika, within this few weeks , you are showing this much improvement, so continue what you are doing now. Ok.
Radhika: ji
Sulochana: let me join them, or else they will tease me more for doing the consultation for free. Ok
Radhika with a smile: ji
Radhika watched Sulochana as she walked away towards her friends. she walked into the house and looked around the empty house,, and then went upstairs to her room. Throwing her duppatta onto the bed , she went near the mirror, and keenly looked at her stomach. Yes, it has grown little bigger, her hand stroked over her lower tummy few times to feel the baby. She touched her stomach with her both hands on the sides and in the middle few times, with a hope. 'why I am not feeling anything specific, how I may feel the baby'
Suddenly she felt his arms sliding from behind and supporting her stomach. Radhika looked into the mirror, and found Dev's loving face, which was resting on her shoulder. She tried to smile.
Dev softly: what happened? Why you are kept on looking at our Angel, I never seen you doing this. Is everything OK?
Radhika tried to give a comforting smile.
Dev, feeling her stomach in his hand: tell me what is it? are you checkign whether our baby grown big?
Radhika: vo, Dr. Sulochana asked me about baby movement, but I am not feeling anything different, so I was just checking on that.
Dev lifted his chin up and then tightened his forehead and mumbled: baby movements!
Then as if remembering something: Ha Radhika, are you not feeling it , yet?
Radhika looked at him in tension: why?
Dev loosening his grip and turning her towards him,looking at her worried face: what did she ask?
Radhika: same, what she told when we went for check up,... to watch for baby movements.
Dev trying to make her comfortable: no Radhika, its ok, our angel was so small, now only she is getting bigger and...,
Radhika intervened : I know, Sulochana madam told us that, but she asked again today..
Dev: You don't worry, she came here na, so only she asked. You are her patient, so she should show that off, that also in fornt of all her friends.. Um, and then holding onto her shoulder: how is mom's party going on?
Radhika: good.
Dev : um, see this is the best party, only them, no need for big arrangements or anything, they are happy sitting out like this, no need to go out either, they just need some time to chat without any disturbance.
Suddenly Radhika wrapped her arms around his chest and closed the space.
Dev looked at her in wonder: kya huva?
Radhika: our Angel will be ok na? her concerned voice mumbled
Dev stroking on her back with a smile on his lips: Yes Radhika, our angel is fine, don't worry at all, and soon she will let you know her presence inside ok, then tell me too.
To take her attention away: now come, let 's check whther mom needs anything else, arre, mom is having party in our name, and we are the one working behind.
Radhika moving her head back and with a smile : but the party is not in our name,
Dev: heina
Radhika: no, it is for the new grandma to be.
Dev: um, that's not fair, it's all because of us only , right?he gave a tease smile then with a sigh: who knows what dad will come up with now. After a pause: now come, let 's go and check.
Radhika: ji
They went down. And the time ticked by.
Later that night Radhika was into reading while Dev was searching more on baby movements. Soon a smile appered on his lips, closing the LT, he ran down to kitchen.
Came back with a happy smile
"Radhika try this'
Radhika taking her eyes off from the book , looked at him
Dev: its orange juice, have it
Radhika: I don't feel like it.
Dev: I know, but our angel will love this, try , please, for me.
Radhika keeing the book aside: I really don't want it, I am already feeling full.
Dev: please, take few sips , he continued his talk and made her to finish it within few minutes diverting her attention with her talk.
Dev: good girl, now you lay down on your side, ok.
Radhika: what are you saying.
Dev: ha, I am feeling sleepy
Radhika: um, ok
Dev turning the room light off, laid next to Radhika, He consciously kept silent, and supported her hand that was resting over her stomach.
But Dev was unable to hold it back, so to make sure, Dev: Radhika, is our angel is sleeping already?
Radhika suddenly paid more attention and tried to concentrate, as usual she didn't feel anything unusual, so she just nodded her head agreeing his statement: um
Dev: If she awake let me know, I want to talk to her, I am not feeling sleepy.
Radhika: then you talk to me.
Dev resting his face near her neck space: no, you check whether she is awake, first I want to talk to her, then it is our time.
Radhika: you are bahiving like a kid now.
Dev: I am a kid
Radhika: um
Dev: Radhika, please, check whether she is awake.
Radhika: I told you she is sleeping
Dev: please check na
Radhika: ok
Time ticked by, Radhika kept on concentrating on her lower tummy. She turned her face slightly up to see his face, he placed a soft kiss over her cheek , and rested his cheek over her side profile, and conveyed her that he is still waiting to know.
Suddenly he felt her hand tightening and her forhead tightened. Dev held his breath.
Radhika tried to concentrate more and said : I feel butterfly inside .
Dev exhaling softly: say one more time.
But Radhika kept silence and she started concentrating and he noted the smile on her face.
Dev: so is she awake?
Radhika with a tear filled smile, nodded her head.
Dev gave another kiss over her cheek lovingly. Moving slightly away, he held her shoulder to lay on her back. As Radhika positioned self -
Dev: I told you , now don't worry about it, ok, and call Sulochana madam tomorrow and tell her, ok.
Radhika nodded her head happily, touching her stomach happily., and concentrating back to feel it more.
Dev moving his face down to her tummy: hi my little princess, I knew it, I know you will love oj, just like your papa. Can you hear me now. How are you beta? See all are trying to make your mamma worried, these all simple things , right. Tell mamma, that you are fine, ok. He continued his talks while Radhika smiled wide listening to his little talk with their angel.
********
Time went quick. Suchi made sure Radhika has everything in room, prior to going to bed.
Radhika's eyes were glued onto the letters in that open book, but she was unable to concentrate. She slowly put the book down on her chest and looked side ways. She put the book away, and turning to that side, her hands just stroked over the empty space. She pulled the pillow, and then rested her check over it, her eyes were open and it was seeing the smiley face of him.
"you may be flying high now, and your mind may be anxious about me, I am doing fine, I wish you get my message, you could hear my words, I am doing fine, but missing you a lot, You are miles away form me, but I can still feel your love around me, and this room is filled with your breath and I can feel your presence with each breath I am taking in...
... I never spend time alone in this room, but I can see you every where, she looked at the table and found him working with his LT and her eyes with a smile looked at the closed door and she could see him kissing her hard behind that open flap, she felt shy that her face turned to hide in that pillow. She wrapped her arms around the pillow, trying to feel him more.
...Suddenly she felt the bubble inside, she with a smile lay on her back and touched her tummy, "Oh my angel, are you missing your papa, he has gone for few days, he told you that, right?,
...and he will be coming back soon, your presence inside me will give me the comfort, but for him, no one is around, and he will be tensed, just thinking about us, but I don't want you to be sad, missing your papa, can you hear my inner voice, or you want me to talk, just like your papa..
...Radhika smiled imagining his talk, her eyes fixed on the ceiling and her voice came out, stroking her tummy ...'what can I say beta, I don't know what your papa used to talk to you, I know he maybe talking within him to you now, your papa is right, you are our angel, you brought the smile on your papa's face and with all these hectic work, your papa was thinking about you and me. I know it is you who brought your papa this closer to me, and he cared about every step that I take. You brought smile on everyone's face, you brought all the happiness back to my life, your papa is right, you are an angel.
All this time your mamma was just a dreamer, but now your mamma came out from that dream world and your mamma knows that you need me too. Forgive me beta, for neglecting your presence inside me, mamma was ignorant, it is your papa who made me to believe it, that you are so precious, and you are in me, and mamma knows how prescious are you in our life.
...She then with a shy smile : are you listening to me dear, or you are missing your papa. Papa will be here soon, and when he see you next time, you should give him nice kick , ok. He tried to get one, waited patiently , but you didn't let him feel it, but next time, when he touch you, let him know that you missed him too, ok.
Radhika kept on talking to her baby, and unknowingly her eyes closed.
The next day after the jaap, she was about to go down for her drink, and surprised to see Suchi's smiley face as she opened the door.
"goodmorning"
Radhika in a surprise tone: goodmornig mom,
Suchi extending her milk glass: here, have it saying that she walked in.
Radhika surpringly: but mom
Suhci with a smile: otherwise my son will kill me, when he comes back
Radhika: vo
Suchi with a smile: you don't know beta, he gave me a big lecture before leaving, about when you get up, your routine, and he wanted me to get your morning drink up here for you.
Radhika stood there listening
Suchi sitting on the edge of bed: now what can I do. it is an order form my son, and I should follow it, right?
Radhika: no mom, you don't worry, I will be fine, I can come down and make it myself.
Suchi with a smile: no no, actually I won't be taking any emergency calls now, let him come back , then I will get into my old routine, till then I will be here around, and will go to hospital during day time, after settling everything , ok.
Radhika: no mom, I will be fine.
Suchi asking her to take the sip: no, Otherwise you will be all alone, and we also won't feel good about it. Papa has to go to office, Lachu has school, and you will be left all alone, and ...
Radhika : I will be fine mom
Suchi just smiled, and then said : Dev will be reaching by evening only , right?
Radhika: um
Suchi: hope he will be able to settle everything quick.
Radhika: um
Suchi and Radhika continued their little talk and time ticked by.
Soon it was time for breakfast.
Surender: so what time you are leaving to hospital Suchi?
Suchi: Let me check, if there is no emergencies, then planning to take a day off.
Surender: so what are you going to do sittign alone at home?
Suchi: what? Radhika is here, then how can i be alone?.
Surender: who said Radhika will be here?
Suchi: what?
Surender looking at Radhika: beta, after breakfast , you get ready, you are coming with me, ok.
Suchi: to where?
Surender looking at Suchi in surprise: to our office.
Suchi looked at puzzled face of Radhika and looking back at Surender: what?
Surrender munching onto the buttered bread piece : um, why not, she never visited my office, so I am taking her with me today.
Suchi: say it again
Surender: Suchiii
Suchi: you are taking Radhika with you, to your office!!!!
Surender casually: um
Suchi: do you remember that she is pregnant?
Surender: so what? Why ,can't she walk around? Then looking at Rahdika: you are fine , right beta
Radhika just nodded her head in agreement as she was not knwoing how to respond.
Suchi: I mean, once you get inside your office, you forget yourself , then how you will think of Radhika
Surender: don't try to put me down like that Suchi, afterall I am her father-in-law, her papa, how can I for get my daughter over my office work. whne we come abck , you ask her only ok.
Suchi: but what will she do coming with you?
Surender: she is not coming to work, she can just walk around and see our office, just a tour.
Suchi: I don't get it, I better take her to hospital with me, than sending her with you.
Surender: um, to scare or what?
Suchi: what scaring?
Surender: showing other preggy ladies and their issues , and their cries and all, no no, she is coming with me.
Suddenly Lechu in a very disappointed tone: don't worry papa, if di is sitting alone, then I can give her work to do.
Suchi: Lechu
Lechu very casually :di, I am giving you an oppertunity, to escape form both of them. you can surely help me out also.
Suchi: help you with what?
Lechu: I have so much work pending with my practical book, di can complete it.
Suchi: and how did that happened?
She didn't get any reply back
Suchi: Lechu, I am askign you something.
Lechu very softly, in a very quick way: I missed doing it when we went to chandenpur.
Suchi: see, now she is telling it out, I told her, she may miss her class and she said 'nothing" and now she wants Radhika to fill it out for her.
Radhika; don't worry mom, I will be fine here, you don't have to worry , I will take care. And Lechu, i can help you with whatever you need, just tell me.
Surender seriously: No, that is Lechu's work, let her only finish, and Radhika go get ready , you are coming with me. And Suhci you get ready too, we can drop you on our way.
Suchi looked at her husband as he walked away to wash his hands.
Lechu: when did dad become my enemy? Um, he better di do it, or else you only will end up finishing it for me.
Suchi looking at Radhika: beta, get ready, anyway your dad wished for it, just for one day, so let see how things goes.
Radhika just nodded her head and soon she went upto get ready.
On their way Suchi adviced Radhika and also gave her the packed tiffin box, and snack packets , instructing her to eat, as surrender won't be around once he gets inside his office.
Radhika stepped out from the car as it stopped in front of the big glass covered building. The gate keeper came running and took the office bag.
Radhika tried to get the stuff that Suchi packed for her.
Surender: what is all that?
Radhika: vo mom gave...
Surender: keep it there only, you are with me, so it is my duty to take care of my daughter. Come
Rahdika walked along with Surender. She smiled at the employees who were greeting a good morning to Surender and she got the smile back from few too. But she noticed the serious face of Surender as she walked along with him and remembered Dev's voice. 'you never seen him inside his office , right/., then you will know'
Takign the elevator , he walked into his office room. The gate keepr kept the bag over his table and walked away.
The secretary stepped in, greeting him "good morning"
Surender greeting her back, looking at Rahdika: Radhika, meet my secretary Deb
They greeted each other.
Surender looking side table: Radhika, you can sit there and can use the computer, do whatever you want for now, and then later Deb can take you for a walk around. Ok
Radhika just smiled agreeing.
As she sat back, Surender and Deb communicated the day's programs, meetings , and presentations.
Time ticked by , Radhika looked at the clock to see how long it may take her to hear his voice. Meanwhile Deb came and she took Radhika for the rounds.
First they went to cafeteria and she made sure to pick something for Rahdika and they chated while sitting near a table. Few eyes stared at Radhika and was talking something secretly ,while Deb introduced few employees to Radhika. Radhika felt really comfortable being with Deb.
As they were continuing their walk around, Deb got called in and Radhika assured her that she can get back to the office fine.
Radhika was looking at the physical flow blindly and her mind was flying above the sky along with her Dev, thinking about his anxiety. Suddenly she tripped over , but then two strong arms supported her safetly , and she looked at his face fearfully.
The stranger's face , kept a smile on his face, and looking at her fearful face he said: "jab hum aap ke pas ho tho, darne ki kya bath"
Radhika looked at him puzzled.
He helped her to stand on her feet comfortably, and then again looking at her puzzled face: agar samay hotha tho hum, sunathe aap ko ek sayari,
magar kya kare, hamare tho dil dhadak reha hei zor se..
Looked at her confused face, he continued
Ha, thodi der becha hei, aur takrana hei mujhko-us sher se
Jiske chehra dekhthe , kamptha hei pair mera..
Again looking at her confused face
He asked : didn't you get anything,
Then frowning his face
"what to do? I got into this trap unexpectedly , and she won't let me go that easily...
Suddenly he heard a call
"SAMMYYY"
Looking at Radhika's face: meine kaha na.. call agaya hei hamare liye, tho jana hi padega, lekin ayenge hum vapas jab aap ke dil pukare mujhe..
"Sammmyyy'
The stranger: ha, coming
Then looking at Radhika
"Take care Bhabhi" and he ran away following the call.
Radhika blinked her eyes few times, and then tried to compreheand what all she just heard. Who was he? What was he telling ? and , and what did he call me? Bhabhi, her eyes searched around for that fugure.
But then Rahdika saw Deb waving at her...
Radhika went near
Deb: there is some project presentation going on, and Sir wants you to join him in the meeting room
Radhika: ji
She followed Deb and they enetered the conference room. The table was rectangle and surrender was seated at the main , and there was an empty seat just behind him but clear for the vision and Deb guided Radhika to go and sit next to him. Respecting the other employees Radhika sat there.
Deb sat on her assigned seat too.
Surender: ok then, let's begin
Radhika's eyes gone wide seeing the same person getting up from the seat, she saw him passing a glare at her as he was turning to present it.
He introduced self prior to the presentation : Goodmornign everybody, I am SAMERBIR GREWAL
Saying that he again looked at Radhika's face and tried to pass a smile.
She felt little uncomfortable and looked around to check whether anyone noticed that. He started her presentation and his eyes fell on Radhika occationally, instead of Surender , as her seating made it easier for him.
The clapping sound from the dias brought Radhika back form her state of confusion.
She saw him sitting back with a big relief. As he was placing back his notes, he looked at Radhika thankfully and then listened to Surender's voice.
Time ticked by and they all came out. Surrender asked the mangers to stay back and others got ready to leave.
Surrender turning to Radhika: beta, you wait for me at the office, I am coming, we will have our lunch together ok
Radhika nodded her head and stepped out from the room. The door closed behind her. She was about to walk towards the office room, she heard his voice again...
"Bhabhi , one minute."
She stopped and looked at him, who was coming with a big smile...
Coming near, he gave her a lose hug " thank you so much Bhabhi, I was thinking how to face the tiger, and you made my time easier by sitting just behind him, so I am so thankful to you"
And leaving her in shock he took his steps, but then as if remembering somehting, he stopped and then turning : Bhabhi, the suit looks better on you than the saree Ok, apna khayal rekhiyega"
And he ran towards the gang who were walking towards the elevator and she saw her disappearing into those open doors.
She moved near to the railing and looked at the hallway. She saw the gang walking out, and as they neared the main door, she saw him turning back, he winked his eye once at her and with a smile he walked out thru the door.
Deb: Radhika , you still here.!
Radhika jerked and looked at her in confusion
Dev: don't worry, come I can take you to the office room.
Radhika just followed Deb in confused state.
*****************************
Thank you for reading my post.. have a good day...: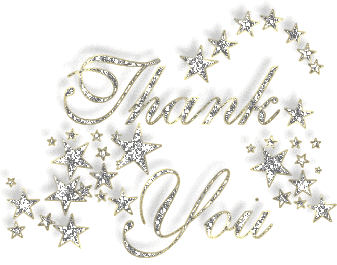 part 105


Edited by Devika. - 26 April 2011 at 11:54am