First of all a BIG SORRY friends, i don't want to explain it , but had to go with an emergency situation and just now came back.. so I am really sorry.... kshama karona bhai...
Part 99
It was getting late evening and Dev checked once on Radhika and found her sleeping, he walked out silently closing the door behind.
Daadaji and Mohan returned and was chatting in the front hall, Suchi went up to check on Radhika and she was coming down getting all fresh up and with an anxious face.
Suchi: what happened Beta.?
Radhika: I am sorry mom, I slept very badly
Suchi: that's ok, you may be that tired. Come, babuji is here
Radhika : ji
She came down and took Daadaji's blessings and then went near Mohan. Mohan just hold onto her shoulder and made her to sit next to him and started continuing his talk very loudly, holding his daughter's shoulder very close. Dev and all others were sitting and smiling, while sushma brought juice for Radhika, she tried to refuse , but then suddenly her eyes flashed on Dev's serious face, and taking it from sushma, she silently started sipping on it.
Lechu went out holding onto Dev's hand as the family continued their chat.
Lechu was picking on few small purple color flowers , and basketing in Dev's palms... they saw a taxi coming in.
Dev holding onto those soft petals in his palms turned looking at it....
The taxi stopped in front, and a smile appeared as his eyes as he caught the sight of Birju , coming out and opening the back door.
"how much time you need to open one door Birju" the angry and frustrated voice of daadima reached his ears. Lechu also stopped plucking the flowers and looked at the scene.
"next time don't call this taxi, he doesn't know how to drive faster, how many times I was telling him to go fast, go fast, but he never listens to me, you people don't know the value of time now a days, everything is slow ...slow ....slow. And with all that your therapist, , looking at Rohini with her anger face : I am done ok, see now I don't need any support , I can walk without anybody's help, and therapy, ......therapy, next time ask him to come home, ...., suddenly her legs went uneven, rohini extended the cane , Daadi looked at her with burning stare, ......didn't you hear me, I don't need it. I can walk, I can. But then Birju came gave his hand, and holding onto him, but without acknowledging his support for her balance, she again stared at Rohini for holding that cane in her hand.
Dadi took the steps towards inside mumbling angry words on everyone. Dev and Lechu came running behind. Daadi walked into that arch door, and she saw everyone standing and staring at them. Daadi searched for those eyes and found her looking at her unbelievably. Suddenly she felt her body going weak, she tightened her grip on Birju for a moniute and just watched her pothi's face and took her image in comepletely...... and then she slowly releasing Birju's hold , just extended both arms out. Radhika came running and fell into her arms and hugged her tight. The silence engulfed the atmosphere for few minutes.
Slowly releasing their hold to each other ...
Daadi: You don't know anything Radhika, nobody has any value for time, see how late we came and.....
Radhika in a very normal tone : no daadima, you are not late, it is me who came late....
Daadi: you don't know anything, ...
Daadi tried to walk in holding onto Radhika But then stopping for a second she scanned around : Dev, Dev kaha hei?
"I am right here daadima"
She turned her face and found him standing next to her. Leaving Radhika's hand she hugged Dev, and then walked towards the sofa, holding both of their hands. Daadi sat making them to sit on both sides too.
Surender: I thought when Radhika see Daadi there will be flooding.
Mohan: flooding!!!!
Surrender: ha ....and he signaled showing rolling tears
Mohan: these two are different species my dosth.
Surender: mathlab?
Mohan coming near to surrender and in a very secret way: if dadi see tears in Radhika's eyes, she won't be able to tolerate it and Radhika sees tear in daadi's eyes, the same. So only mom is acting all angry and Radhika acting so normal.
Surender: so these all acting only ..
Mohan: for sometime, till they really realize it ..they are seeing each other after two years.
Yeshpal: surrender, Mohan, come , let sits outside and talk
Mohan: aur Dev
Yeshpal: let them be with santha for some time. You come
They heard the groups laugh as they walked out.
Dev was observing Radhika who was sitting quiet and nodding head or smiling light but her hands were stroking onto her arm that on her side. He moved his head and found Birju standing. Dev got up and went and hugged him and they started talking too.
They had dinner at haweli.. and was chatting..
Mohan: Ok then, let us go. Maaji maybe tired, especially after therapy and all...
Daadi: no, I am not tired, I want to sit with my Radhika for some more time.
Dev: No dadima, you look really tired, you need to take rest. Radhika is coming with you na, then what is the problem?.
Daadi with broken words: Radhika is coming with us!, and you too!
Dev: No dadima, I have some work to finish, so only Radhika coming, I will come later, we will be here for next one or two weeks daadima, depending on Radhika's health. So today you take your Radhika with you ok.
Dev saw Radhika's widening eyes listening to his words.
Mohan also got surprised to hear it.
Dev: I will be right back. One minute
Suchi as if reassuring him: but Dev, if you want to go then...
Dev climbing stairs: no mom, I have some work to do, its fine..... and he got disappeared upstairs.
Lechu was standing holding onto Sushma.
Radhika looking at daadi: Daadi, let me get my bag
Rohini: you don't need any bag beta, all your stuff are there only , in very good condition.
Radhika: no mom, I need to get few things.
Rohini: Ok baba, then go and get it, go slowly ok, no need to hurry. Or do you need help?
Radhika: no mom, I am fine
Rohini: ok beta then
Radhika slowly walked up and she was hearing the laughter of the group with their jokes and talks.
She went to their room, she scanned around for Dev, but the space was looking empty. A shadow of black clouds covered her face, an unknown pain inside was pulling her muscles inside. With that heaviness she turned to get her things. She found her packed bag on the bed, she got surprised and looked again.
Her eyes caught him, standing behind that half way open flap of the door, his eyes were watching every move of hers, and it clearly said that he was expecting her there. a shiver passed thru her.....
His loving eyes, lightened the pain that she felt inside earlier , without thinking twice, she took her steps towards him, and coming near, she realized it. Suddenly she turned as her mind gone blind thinking what to do next. She thought to go and grab that bag and took a forward step for that....., but then suddenly his hand held her wrist and pulled her towards him. She felt her heart skipping a beat. As sliding his fingers thru her wrist to her hand , interlocking her fingers with his, he folded his arm at the elbow and brought that upto near her neck.
He forwarded his head and then coming near her ears he said: you came to meet me only na, then where are you going, without saying anything.
Radhika: you only decided right .....looking at his face cornering on that side
Dev: so, because of me you have to go now...?
Radhika: when did I say like that?
Dev: actually Radhika, I also wish to come, but I have some work to finish ok. So I will come tomorrow.
Radhika: I didn't say anything.
Dev: I know, but still it is my duty to tell na
Radhika: I need to go, they are waiting
Suddenly releasing her hand, he moved to the front and facing her : what?
Radhika raised her eyes to look up at him, but then lowering her gaze, she tried to say: I need to go...., they..............
Dev slightly forced her back and her back touched the wall, Radhika stood there with her fast raising heart beats, trying to complete her talk....
Releasing one hand , he lifted her chin up: will you miss me?
Suddenly she stopped on her muttering and looked at him
Dev making a childish face: I know you may not, but I am sure my little one will, my little princess.
Saying that he kneel down and wrapped his arms around her waist, she felt the shivering, and bringing his face closer he placed a soft kiss and started talking to hs little one...
"I know you will miss me beta, don't worry, papa will be there tomorrow Ok, papa can't live without seeing you and you know that, right, ?....... love you so much, ok, I love you so much, ........ so what you suppose to do, let mama take good rest, make her feel hungry and then raising his voice: if mamma won't drink milk in the morning, let me know, I will give nice punishment ok. Only you will tell me, no one else, So when I see you tomorrow, you tell me what all mamma did, ok.. his talk continued .
Radhika was feeling happy, an unknown pleasure to feel his arms around her, she wanted that moment to continue, but then she felt it is releasing, slowly. She stood with normal face as he got up on his feet.
Looking at her face : so ready now, see I talked to my angel and she is going to watch over you, so better give her food on time, ok. And then , do you want me to tell mom to give it in the morning when you wake up.
Radhika just nodded her head in disagremnt.
Dev: so will you drink it/
She moved her jaw front and back in agrement
Dev as if remembering..: and, then, be careful while climbing the stairs Ok, hold onto the rail, and don't rush..
Radhika nodded her head again
Dev : and then, ha, if you feel any nausea, tell mom too, don't go alone to throw it out, ok. In case if you need help...
Radhika again nodded her head
Dev; um, you will nodd your head with everything and then..................
Radhika: I will be fine
Dev: I know, you are fine all the time....
Radhika gazed down again
Dev holding onto her chin, made her to look at him: bura lega?
Radhika nodded her head in disagreement
Suddenly releasing his hand from holding her chin, Dev wrapped his arms around her : I love you Radhika..
She closed her eyes as her body touched his, with a relief, as if she waited for him to take her in his arms, impatiently, and fractionally her hand and wrapped it around him.
Dev felt her in his hold, he felt the happiest, turning his face inwardly, his pink lips pressed against her neck skin below her ear. She felt the ticklish that she squeezed her upper shoulder inwardly. He felt that and it fluttered his heart. And he mumbled : I will miss you Radhika
She just tilted her jaw to the side , opening her neck space for him to rest well, or to fill that vacuum that she was feeling above her chest. He placed another kiss and his arms were wrapping around her waist tight, ...............suddenly he released her, But her arms went tightening around him, holding him back, unknowingly refusing to take that loosen grip of him, she wanted him to tight that around her more and more. Dev noticed her closed eyes, her waiting expression, an unknown smile on her lips' but he stood there helplessly, unable to proceed..
Dev in a soft voice : Radhika, Daadi is waiting for you.
Radhika flung open her eyes and she felt all embarrassed to look into his eyes. She released her arms from around his shoulder and then tried to adjust her duppatta well, and then looking at the floor, she moved to the side and then walked towards the bed, with her shivering legs, she extended her hand out to grab her bag, but then he came behind and took it in his.
Radhika: vo mei..
Dev: no, I will hold it, come..
Radhika waited for few seconds watching him walking in front and then was feeling so embarrassed again to move forward.
Dev stopping on his way, turned and waited for her to walk with him. : Come Radhika
Radhika: ji
And then slowly walked towards outside.
*****
Dev was standing looking at the darkness, the veins were all smiling and waving with that breeze. Suchi came near and touched his shoulder..
"what are you thinking?"
Dev jerked and seeing his mom: Nothing mom, I was just
Suchi: missing Radhika?
Dev: no mom, I was actually thinking...
Suchi: why you didn't go beta, why did you send her alone
Dev: she needs that time mom, I mean, she needs time with her daadi, if I go with her, then my presence may pull her back, and you know how frustrated she was when she heard about Daadi's accident, and that time I was un able to gave her the time, but she needs it mom. Even today also when they met, they didn't talk to each other, they were just joining with everyone generally. I didn't want to send her alone, especially after all this, but I know she needs it, and daadi also maybe expecting that. Let them talk mom, whatever they want to say.
Suchi: um, my son is really grown up now
Dev looked at her in ?
Suchi: I thought when I heard that fight inside the car, that my son is becoming another kid, but no, that was the brother in you who played with Lechu, but otherwise you started thinking differently beta
Dev: no mom, I am the same Dev only, but nowI want to see Radhika happy, I know how much I hurt her, and I don't want that to be repeated.
Suchi: But dev, that is over , then why you have to think about it again and again..
Dev: I don't think mom, it is not over....., it is only the beginning and I may face such situations again, even after all this, I can see myself raising my voice over her, so
Suchi: but Dev...
Dev: No mom, I know it is not just raising my voice, there are so many things, which can be very minute in the eyes of many but, mom, just imagine, if I haven't come here at that time, and we wouldn't be knowing anything about Radhika, and what if everything went upside down already. That thought is fearful than thinking her drowning..
...... her in that water mom. I thought that is the worst scene I can remember when I look back because whenever that scene comes to my mind, I think what if my taxi came late, what if nobody was around, what if I lost my hold on the first hand, what if ......
Suchi held his upper arm to bring him back...
Dev gulping little bit : ha mom, so many worst things, but this, this, is worst than that mom, and all that loope holes can be easily filled by me, but I didn't see it mom, and I don't want to think anything bad, I want to think all the positive thing shappened, I was able to finish my project, I got the first ticket, I came on time, I heard you, sushma buava had all those letters, which easily took me to her, so I am lucky, maybe it is the result of the prayers you are offering to God, or maybe it is the result of all those minds who thanked you for giving the happiest moment of their life, it is the result of the punya you gained from your duty mom, so I don't want to think anything worst out of it, but I don't want that to be repeated either.
Suchi: so what are you thinking/
Dev: I don't know mom, I need to.
Suchi: are you planning to take Radhika back with you
Dev;: even if I wish, will you send her with me mom?
Suchi dropped her gaze down
Dev: I know, you don't have to look down mom, I can understand it. But I know now I can't also live without her, and I can see her eyes too, she wants me too, she may not say it loud, but she needs me mom and I need her too.
Suchi: then what you are planning to do?
Dev: I don't know, I have few more weeks of vacation, two weeks just flew off, almost 4 more left, I don't know, that is what I am thinking , what to do.
Suchi: Now don't think too much, go to bed, it is getting late...
Dev: ji
Suchi walking back, bringing a corner lips smile, came back and holding onto his upper shoulder: ye, you are not planning to climb on that ladder again , right!
Dev: mom
Suchi controlling her smile turned to walk away, suddenly stopped seeing the peeked out head near to their back from behind the curtain.
YE.. she scremed slightly , holding onto her heart
Dev turned with a frightened face to look at his mom
'why did you stop there, continue continue, let me hear more about that ladder part, um, continue" the normal face of surrender (mr. Bachan, you should remember his face his tone, I want him to feel his voice, please ) looked at them curiously...
Suchi: you were listening to us secretly???!!!
Surrender: no no, I was coming normally only, but then I heard you saying ladder, so I thought I may get it this time, but then what yaar Dev, can't you give a proper answer to your mom. And look at you suchi, not even forcing him to say it completely.
Suchi: say what
Surender bringing his both hands to the front: ye,, ladder ke chakkar kya hei bhai, hamei bhi tho bethavo
Suchi controlled her laugh
Surender: ha, hasiye aap hasiye, is ladder salom se mera neend kharab kar reha hei, this time I will catch it
Suchi: so this ladder case is ruinning your sleep?
Surrender affirming his words: ha
Suchi: ok then, I better go to bed now itself, Dev, you also go to bed, or your dad's business talk will ruin your head. He was thinking about his business all thru the way , right, so he might be wide awake, you go to bed.
Surrender: that's not fair Suchi. You don't know, I am a big business man and you know what all goes thru my head , that still I am finding time for all this fun and you are saying...
Suhci: um, um, if you do business this way, then I am sure, there will be so much going on inside, that you won't be able to sleep at all, and along with this ladder thing. So you stay awake and find it out, I am going to bed. Good night
Surrender: arre arre, listen to me
He followed his wife. Dev just smiled seeing his dad.
*************
whreas in dadi's room, Radhika was sitting and rubbing on dadi's feet.
Daadi : enough beta
Radhika: did that hurt really bad dadima?
Rohini: ha, she cried loud, first time I saw maaji in tears, but now its better, at
least she started walking around
dadi: I thought when you come here after all these years, you will be running around all these rooms, but I know you changed, now you are also going to be a mom, time should bring that change na. I was also a daughter just like you, now see ....going to be great-grandma soon. And your mom will be a grandma. Time is going really fast ,right Radhika.? I can still remember your face telling me that Dev is not your prince, that his eyes are not sparkling, why you made up all that drama dear, see now, you stopped to call us lately even.
Daadi : Radhika, why are you not saying anything?
Rohini: um, now she may be missing her Dev ha h...a
Daadi: um, anyway, now you sleep, it is too late
Rohini turned the light off and went out from the room.
Radhika was laying on her side, facing away from daadi, Daadi just stroked on her hair
Daadi: your silence is telling me so many things Radhika, but I want to know what is it.?
Radhika: nothing Dadima, I am fine
Dadi: No Radhika, I know you and I know you well. So tell me
Radhika turning on to her back and looking up at the ceiling: why people are so selfish?
Dadi tightening her forehead: what?
Radhika: am I selfish?
Daadi also lay on her back and looked at that lightly dark ceiling space: why, because you wanted to be Urmila?
Radhika turned to look at her daadi's face and found her laying, straight looking at the ceiling
Daadi: No Radhika, that is not selfishness, what you thought?....that I won't understand your question ! I know, at one point , you wanted to come and stay with us, right?..., like Urmila, .....who herself (Radhika) took the avtar of sita mayya, wish to be Urmila at some point.
....Did that separation gave any pleasure to Urmila. She might have counted every minute in those hours . do you think she got the happiness being around her family, she might have smiled and she might have taken care, but her forceful smile was giving pain to her mothers, her near ones, which Lekshman or Urmaila didn't realize. At some point, they might have blamed themselves for her painful smile, so I didn't want you to be Urmila, you be sita, be with your Ram, and that gives the pure pleasure to our mind.
...... Ha I wished to see you many times, but in all that wish , you were not alone, the image of Dev was along with you. Now also I don't know why Dev stayed back, I am happy to see you both together dear, and I should have said to you to stay back too and come tomorrow with Dev...... But my inner mind, which is unknown to me, wanted you to come with us, and I can't deny it, so then you can say I am selfish.
....But we all are like that beta, at some point we all need to be selfish, then only we will realize the pain , we will realize the real happiness, we will see the life, Blessed are those who see this world as one, but then they might be beyond our reach, that is a state of moksha. Which is not suitable for a wife, or a mom.
......A wife should be selfish, when she think about her husband, a mom should be selfish when she think about her child. Because when you become selfish you become more careful towards them.. selfish to some extend won't harm anybody Radhika, but when you cross that limit, then it won't be nice.
Radhika: and what is that limit?
Daadi with a small laugh: I know Dev loves you so much, I saw the desperation of his eyes, when he came to drop us near the jeep. He is more mature than what I thought of him, his act is not selfish, and not everyone is capable of doing it. But if your eyes stop seeing others pain and others feelings, Dev saw my pain, he saw your babuji's eyes, so he was able to let you go.
Radhika: so am I selfish?
Daadi: why?
Radhika: if I feel nobody is listening to me, or cared about me.
Daadi with a smile: beta, that is not selfish, ok, leave everybody's response, because we can't expect everyone to react he same way. Take Dev, if you wish him to listen to you and care about you, it is not selfish, but there is selfishness in it, and that is healthy,... we all need it;...... but with that if you think he should only listen to you, and only care about you .... is beyond limit, because he is not only yours, he has his dad, mom, sister.
.....Always your partner need some space for themselves too Radhika. If I am free that doesn't mean that others are also free, so it is up to us to understand it, and give them that time, if we love them or if we really care about them... it can be husband or it can be wife. Like Dev , he gave this time for you, just for you, and he knew you need it.
Rahdika tunring to face Daadi: He is really good , right dadima
Daadi turning her face and looking at Rahdika"s face: I doubt
Radhika: kyum!
Daadi: if he is that good then my pothi won't be asking these many questions, so something somewhere didn't go well, and my Radhika wanted to become Urmila for few minutes and come to us, right?
A tear drop filled her eyes..................
Daadi: its ok Radhika, it happens between couples and you need to understand it and realize it , correct it if possible and move on,..... that's what we did, your parents did and you also have to do . Don't think there is somebody who is perfect out there who is doing all this to his or her partner, that is just a fake belief dear, all have their weakness and strength, but it is up to the couple to find their strength and weakness and fulfill each other in this togetherness... there is no specific equation that one can follow, it is us who bring that equalibrium in that equation....
Radhika tried to give a smile..
Daadi: its too late, you sleep , ok
Radhika just nodded her head..
Dadi stroking on her head thought ....' what happened dear, that made you to ask me so may questions, but whatever?......... I know you two will be able to sort it out too, because we can only show the path, it is up to you to walk on it, maybe it will be difficult, but if you love each other, then together you will make it a beautiful journey' her hand kept on tapping Radhika's shoulder.
**********************************
Thank you for reading my post, if your time permits click the like button, or leave a comment.... thanks and have a good day....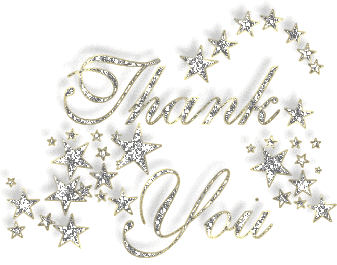 part 100


Edited by Devika. - 12 April 2011 at 6:14am