Part 98
He climbed the stairs fast and closed the door quickly as he entered into their room.
He looked at the empty bed, where her duppatta was laying in a wavy manner and tightening his forehead he scanned the area , and it got stuck as he saw her figure standing near the window with the towel in her hand, which was drying her neck down to her arms, with the gaze fixed on outside.
Dev took his soft steps near to her, and then reaching behind, he wrapped his arms around her waist line and resting his chin over her shoulder he asked: what are you looking at?
Radhika jerked with his action , but then comprehending back she just said: nothing
Dev: no, you were looking at something
Radhika holding onto his arms that was resting her waist line: Nothing
Dev: then tell me what you were thinking about?
Dev: no, you were thinking about something, or some one!
She didn't say anything. Suddenly he remembered the pinch. He thought to break her silence, ...suddenly pulling his arms back he moaned softly "ouchhhh"
Radhika throw the towel on her shoulder and turned and looked at his posture and held his hand in concern, asking: kya huva?
.
His eyes went wide along with his smile , looking at her concerned face and the struggle of her eyes to catch the reason......
Radhika : dikhayiyena, kya huva?
Dev trying to hide his smile and enjoying her concern for him : vo
Radhika looked up at his face?
Dev with broken words: vo,...... its hurting
Radhika: what is hurting? I don't see anything!
Dev released his hand from her hold and then trying to move away and walking towards the bed: nothing, just leave it.... in a very normal way
Radhika coming back behind him, throw that towel onto the rack and went closer to him and tightening her forehead she asked: show me what is it?
Dev: chodiyena, I told you it is nothing, and you take rest, I will come later...
Radhika was feeling very uneasy with his behavior and his actions , she was losing the patience, she saw him walking away. She came with faster steps , standing right in front of him extending her arm, she blocked his way, Dev looked at her reddening face.... and his eyes gone wild
And in a very serious way she said : show me what is it?
Dev rubbing his own hands to each other as if he doesn't have anything to show off : vo
Radhika forcefully took his hand in hers, giving a burning stare at him, Dev looked at her with his poor masoom chehra.... and Radhika returning her gaze back, looked at his hand, and she didn't see anything.
Dev looking deep into her eyes, asked softly : if you have this much concern, then why did you hurt me.
Radhika's facial expression changed from that burning stare to remorseful face and her eyes dropped down fractionally unable to meet his.
Her sudden change of facial expression brought light dark clouds over his bubbling heart of Dev, feeling that loosening grip on his hand , he said: why did you pinch me so hard? As if completing the the sentence that he just said
Suddenly Radhika raised her lashes and looked at him unbelievably.
Dev felt some relief and asked again with a complaint face : you don't know, it really did hurt me, and dad also saw your nail mark and he teased me, and then to make her believe he continued: and you know how embarrassing it was for me to face him, all because of your action na, you should have told me clearly what you want , instead of pinching. Taking his hands off from hers and turning towards the bed he continued: at least you should have given me a clue that you are going to pinch, then I won't be making that noise na. so only everyone came to know.
Radhika felt like smiling listening to his childish talk and his childish face. Dev looked at her posture once to check her face and then sitting back: and with all that Lechu was eating my ear, she was really trying to irritate me he sat with looking down on the floor as if he is imagining her words : along with your silence and your apple thing
Radhika : I was eating that apple piece because mom gave me and I didn't want to disappoint her and I tried to tell you ...to take your hands away and you were not even listening to me. Coming near to him.
Dev looking up at her: I didn't hear you telling it to me.
Radhika: how many times I called you..
Dev: don't tell lie Radhika., I didn't hear it, I only heard when mom called me.
Radhika sitting next to him: I know, I tried my level best, but
Dev: But how? i really didn't hear it..
Radhika: I tried to move my hand within you..
Dev in an exclamation way : when? I didn't feel it...
Radhika: then I tried with touching on your leg..
Dev: no way! Then how come I didn't see it..
Radhika: I don't know, and then you tried to make those comments and made mom feel bad...
Dev interupted suddeny : when did I make mom to feel bad
Radhika: remember you only told her that I may not be liking that apple piece and then mom said there is so many other things
Dev: that is right na, i saw you trying to tell me somehting...
Radhika: ha , I tried to tell you something and you made up something else out of it and
She sat with her dropped head unable to continue
Dev wrapping his one arm around her shoulder: Radhika I didn't even notice what is happening , and I was like scared of that gutter, you know it was pretty bad one and it won't be good for our baby, so... that kind of took all my attention away and then lowering his voice in a soft voice : and what is wrong in it, I was holding my baby only na
Radhika looked at him!
Dev: heina, what is wrong with it, I was worried about both your condition, then I forgot to look around and see what is going in your mind, I am sorry...
Radhika: no its not you, I should ask sorry, I only hurt you , you were actually worried about us and I was feeling the uneasiness of thinking about the surrounding, I should have just asked you than giving pain to you. so I am sorry....
Dev with a wet voice: No Radhika, I am glad you did that, I prefer that pain instead of seeing you silent. Yes it did hurt me, but that pain gave me so much happiness too.
Radhika looked at him in question?
Dev raising her chin up and looking into her eyes deeply said: ha Radhika, it gave me an unknown happiness which I don't know how to tell you. But it took me back to few beautiful memories and I realized how much I missed you.
Saying that he just wrapped his arms around her shoulder and took her into his arms. Radhika rested her hands on his chest. Closing his eyes he tried to feel her closer to him, he tightened his wrap completely taking her in his arms and then with rolling of few drops he said near her ears: I wish you pinched me earlier , just like this , and wake me up before,....... and brought me back to reality to realize what is happening in your mind and around you.
Radhika: but I didn't mean to hurt you by pinching, I just did that to bring you back to me, i thought you are awake and you are seeing everything with me, or maybe i wished that way......
Radhika was unable to continue further..., but her arms just moved and sliding across his sides she wrapped it around him, and as the words failed to say further... she just tightened her arms around him, her cheek was touching his skin in that open part of that blue shirt and he felt the wetness as she let it go from her.
The wetness of his skin brought him back to senses and he realized what he just said and what she replied. Unknowingly it went so deeper than he thought. He just made it up to see her reaction but knowingly or unknowingly she spoke to him with this incident. He wanted to move back to see her face, to wipe those tears, and to tell her not to cry......
....... but then he felt those tightening arms around him, the wet eyes of him started beaming up, she is hugging him back, with her cheek resting on his chest. The beaming eyes gave way to stretch his lips out, he felt the clouds moving away slowly and it is opening the door of hope in front of him. His hand just went in circle motion stroking her hack , and moved down thru her spine, feeling every cell of hers as she tightened her arms around him more. With the closed eyes his face turned towards her ears and his soft secret voice exhaled with the air: I love you Radhika..
She didn't say anything back but her hand just moved up to his back of neck and just pulled on those short hairs.
Dev's feelings got elated that he pulled back his face to look at her and she closed her eyes to cover herself . he saw her eyeballs moving corner to coner as if it is searching for something, as if it is waiting for him to move on, he noticed her shivering lip....he saw the face which he lost to see on the run of this life's race... unable to hold back, his soft lips started placing its mark on her cheek , her forehead, her closed eye lids, and then slowly it placed a small peck near her lips. Radhika just fell in his move unknowingly that her lips parted slightly giving him the space to take over, supporting her upper back in his arms , he just took her in his and she just tightened and released her slender fingers on his hair, awakening his spirit to feel her more. The time just froze for this couple that they forgot the world around them.
As the time passed, Dev slowly released her soft lips and rested his over hers , his fluttery heart was not allowing him to move away, and her hand just rested on his upper back and she tried to gasp for the breath and suddenly he just fused his lips with hers and then releasing it he placed another peck near the corner of her lips. He didn't get the satisfaction as unknowingly he was thirsting for it for long, for this moment, to be close to her. Their faces rested onto each others, with the eye to eye, nose to nose and lips to lips.. they felt that aura of that intimacy circling them....
He felt the happiness inside, he felt he is getting his life back....It had been so long, since she held him tight in her hold, her lips were frozen and he forced his hand to get it open , but all his effort was a failure at the end, her lips remained frozen, .... but ...... but this moment, where she gave up herself loving him, he felt the warmth of her love, her lips parted for him to feel it, and her hands moved tight on him to bring him more closer, more deeper. he loved this moment ,
Whereas Radhika was feeling some relief, somewhere inside her , the moment let away that heavy burden she was carrying inside for long, she lost the pleasure of that intimacy in that long run of silence, she felt the irritation as he tried to pull her towards him, her mind asked many questions inside her,
........the questions which even made her to think, that: is he just loving this body or does he really need me. Is he realizing the true me within me, then why he smirked at me when I talked about my wish , why he said it is not our issue to discuss so much when I talked about Uma di's mind ,her agony,..... and he raised his voice few minutes back only and asked me to be silent, and to leave him alone..., and here he is showing his smiley face and he just want this from me/?
.......why he is not thinking that I am tired, why he is not thinking that I want him to talk to me, that I want him to listen to me, that I want him to smile at me, that I want him to talk to me just like a friend, and just let me feel comfortable hugging him like a friend...
...... How can he be so detached for hours from me and then come and take me in his arms like this. My cells refused to awake to his long tries and how many times he showed it by forcing on me, pulling my jaw down, how many time my mind called out loud to tell him that please love me and then take me to this land of need, please give me the space to just see you, give me that moment to cherish , then my cells will crave for your touch,.....
.......Is my thoughts were wrong, what I am seeing different now that I gave up myself into his arms. Is this called true love, but I loved him every minute of my life, with every beat of my heart, with every breath that I took, then why I went cold, and now why I want him to feel me, or is it was me who wanted to feel him, is it he who awaken me, or did I awake myself, did I starved for his touch or did I starved for his love........
........But he loved me, didn't he, all this time, even though he raised his voice and pushed me away, he still loved me, why didn't I see that, may be because even after those forced moments, I expected him to talk to me, I expected him to ask me something about me, I expected him to listen to me, but he used to drift into sleep right away and I used to stare at that ceiling thinking the worst things possible in that moment,
..... and I felt my body going rigid and cold with each thought. That was my own reasoning and that were right at that moment, very right, and I tried to scratch more on that painful wound inside my mind and felt happy to feel as it went deep and I was feeling the pleasure playing inside that darkness around me, maybe I smirked few times looking at this world, thinking how selfish it is. But is it was the world, or it was me who was selfish? I only wished him to show that love , so It should me only, so only I thought of myself being hurt and never thought how he is feeling about all this.
......He loved me so much, or as mom said, maybe he trusted me so much like Urmila that he never felt me away from him, I was within him all the time and he wanted me to realize it to myself, but that won't give me any peace, I wanted him to listen to me, I wanted him to smile at me, I wanted him to wait for me, I wanted him to hug me just like a friend, and I wanted him to love me madly, ha, I want him to love me, I want him to, I was selfisha dn I am selfish.... her heart cried out silently , and it came out as another drop of tear from her eye which just touched his soft lips.
The eyebrows were drawn to the center, and he tightened his forehead muscle and slowly he opened his eyes to see her silent cry. Wiping it off, he touched her chin, requesting her to open those eyes and slowly her lashes parted from each other and she opened her eyes to meet his......
The silence engulfed them and her dried eyes slowly dropped down with a shy smile on her lips. Dev's inner heart smiled seeing her hiding. His heart skipped few beats.
And then with a smile he said : you might be tired, take rest
Radhika didn't say anything.
He just got up from the bed and made her to lay on that bed comfortably. He looked at her, and her eyes just stared at him.
He didn't feel like leaving her alone like that and he was able to see that in her eyes too. Coming around the bed frame , he crawled next to her. She just looked at him as he came near again. Propping up his head on his arm he touched her cheek with other hand. Stroking on them softly he said: do you know what I was thinking when I saw those marks on my hand
Radhika looked at him curiously
Dev with a smile: you only tell me, what I might have thought about...?
Radhika just shrugged her shoulder as if she couldn't guess
Dev: try na
Radhika : I don't know
His hand stroked down to her neck to the side to behind her ears and then just started rubbing on those soft lobes : try to remember Radhika
Radhika: I don't know...
She was feeling the ticklish as his fingers were playing around her back of the ears. She moved her chin to get that feeling away.
Taking his hand away and laying on his back , he said: it was a moment, the remembrance of it can bring a shy smile on your lips and flutter my heart beat. Taking her hand in his he continued looking up at the ceiling: which can be shared only between us, and the memory of it can bring that warmth to our mind.
Radhika also looked up at the ceiling and just listened to his talk..
"Ha Radhika, when we live in that moment, we never think it will bring that smile on our face later, and that moment can be never repeated, because each moment is different and all those pals are closer to our heart. I am feeling a big relief now Radhika, and your one action brought that relief in me, I know it may not repeat but I wish to cherish such moments in our life, where you will try to bring me back to reality and I realize it before it fade away from my eyes'
Then again lifting up his upper body and moving over to her , wrapping his arm around her shoulder , he rested his face near her neck space and softly said : In short, I just want to love you Radhika, and that love grow each day with passing of time, and I want you to be near me. And then his hand slide down to touch her tummy, he stroked over his little one inside. and then as if remembering something, he looked up Rahdika's face and then moving his head down to her tummy : and I love my little princess, sorry beta,
and then secretly started talking to his little one, which was not clear to Radhika but he said : after a long time, your mamma was hugging your papa, so papa forgot you for little time, ha mamma was away from me for last three months only, but before being near , we were so apart, but I was not knowing it, your papa bhi na. but now that won't happen Ok. Now both of you will be with papa all the time, and papa will talk to you both all the time, and play with you all the time....
Radhika was trying hard to listen to him but she was unable to make out anything.
Dev continued: I know beta, I did hurt your mamma , but not anymore, now your papa knows na, I know your mamma very well now, but you need to help me to change her, change her to come back to papa the same way she was. see if it was our old Radhika, do you know how she might have behaving?.. do you want to hear, ok then listen
"she will be pulling on my ear and force me up to face her and ask me "what are you talking to your baby, your baby comes second only, you should talk to me, oh oh.. , you listen to me, with a smile he said : then papa just have to say um... um.... um .....with all her talks, doesn't need to say anything back. Oops, I need to , right, so only she felt bad,...
...... but see this Radhika, if I leave her and talk to you for hours and hours na, she won't say anything, she will wait patiently, even when papa thought to leave, your mama just stared at papa, asking do you really need to go? and I read that, I am glad I looked at her, otherwise she won't speak it out and I won't see it and walk away and your mamma, then affirming his talk my Radhika will think something else out of it,
.......so , thank you beta, you only brought us back together, otherwise I am sure when I found her out, she might be wearing that orange dress and might have shaved her head or maybe working as a sevika there, I am so thankful to you dear, maybe your birth inside was unknown to us, or was not a result of a pleasant moment, but you are an angel who gave my life back to me, nobody knows how much I love you for bringing my Radhika back to me, it is you my angel, and I love you so much, maybe more than myself and my Radhika, I am loving you now. He placed a kiss over her tummy and bringing his head up he said: baby feels very tired and she wants to sleep. She is saying I am disturbing her mamma, so now you take rest, I will call you when babuji comes.ok
Radhika just nodded her head . Dev placed another kiss over her forehead and then giving a smile , got up. He went and washed his face and adjusted his hair well. He saw her eyes on him as he moved around grooming himself..
Dev coming near the bedframe and pulling down on his tucked shirt: do I look handsome?
Radhika just gave a smile with that question!
Dev: I know, I am..... ok Radhika, take rest , ok
Radhika just nodded her chin down agreeing with his comment. She saw him walking away and unknowingly her arm went down and stroked over tummy "what was he talking to you, are you really hearing him, can you hear? Can you hear what I am thinking?' her thought flied along with her baby, and then shifting to her side, she closed her eyes for few minutes'.
**************************************************
First of all, a big SORRY if I hurt anybody's feelings with this update, i don't know how you will take it.....
Otherwise Thank you so much friends.. your response is really working , .. so I thank you for your precious time...
I tried to convey so much with that first few lines of this update(making that pinch as the reference), I darkened it, please read completely if your time permits.. because i don't want to keep on writing on it as their thought .. the words are out, and one can bend it anyway they want.. so for those who are actively reading, I am sure you will really get what I am trying to say... but don't hesitate to ask me if you bite any stone on the way, I can try to say it in different way, or I am sure the gang can try....
... we all are different, and we take things diffrently....
also it was only lip kissing ok.. the rest may come later... because that is different level, to reach there they need to overcome so many inner obstacles, I don't want Radhika to feel cold again under his warm touch... may Dev won't be comfortable as his conscious level may block him to move on..
and requesting you to travel with me, then only it will be more beautiful, because parts that are covered will never come back to us, it's been already said, so what is left- will come out with travelling together only...
Thank you for reading my post... have a good day..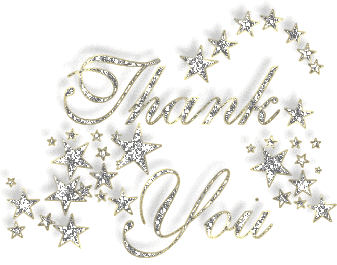 part 99


Edited by Devika. - 09 April 2011 at 9:01am