Part 91
It was very early morning, Radhika softly moved his arm away and got up slowly. She went to the washroom, and tried to freshen up quick. Sitting on that floor she tried to do the meditation for sometimes, her one finger pointed on the inner knuckle space and the other hand maintained the number. After that she took her book out with a hope to read., but she felt the burning inside her stomach. She was feeling that burning for last few days, and especially after that long trip to kids performance place and then after yesterdays trip back to here, she was trying to ignore it maximum, she was unable to eat anything either.
She stood for sometime to feel better, then thought to drink some water, she looked around and found nothing. She decided to go down, suddenly she felt the acidic taste burning her chest towards her throat she ran towards the washroom, and the fluids just filling her cheek space inside, and soon she tried to get a relief by gauging it out. Her eyes felt so watery , the gauging went on, she held her stomach tight, but the burning taste was killing her , making her to gauge more. It was there for few days at the beginning, and then it subsided itself, but this was unbearable. She gauged again loudly and holding onto her stomach with one hand, she held that wall for support, but then slowly she slide down to sit on that floor.
"RADHIKAAaaaa........."
She tried to look up and with her wet lashes she saw him coming near, with a fearful face and then coming near , he tried to grab her by her shoulder
"Are you ok?' his concerned fearful voice reached her ears...
Radhika nodded with agreement
Dev loudly : NO , you are not"
Dev tried to give her support to get her up: come, I will take you to bed, don't sit like this, come..
Radhika tried to lean onto his arm, and was able to stand , and suddenly she gauged again, and dev just watched as he was not knowing what to do. Then as a reflex, he just rubbed on her upper back down, with other arm supporting her completely.
His concerned voice again asked : are you ok?
Radhika tried to smile wiht her flushed face
Dev: let me call mom
Radhika: no no, no need, I am fine. Sometimes it comes like this, it will go away soon.
Dev: but still,
Radhika: No I am fine.
She tried to breath better, she tried to rinse her mouth in that tap water, but then the smell of it was killing her, she gauged again. Dev was feeling her weight more on his arm and he knew it is not right at all.
Dev: Radhika, now, no other choice left for you. .....
Saying that he just lifted her up in his arms, he looked at her surprisingly as she felt more lighter than earlier. He brought her to bed, and laid her over it. And sat near her, very close, Radhika tried to sit up, as that reflux was making it more uncomfortable for her to lay stright.
Dev looked at her, and wiped off her eyes, and then unknowingly his eyes filled up seeing her physical struggle, he just placed a soft kiss over her forehead and getting up quick: Radhika, don't get up, let me call mom, ok. DON"T GET UP, he shouted at her as he took those steps towards the door.... I will be back in one minute. reassuuring her...
Saying that he disappeared from his sight.
Radhika was feeling really uncomfortable. She took another pillow and tried to support by sitting more up.
Soon she saw Suchi and Rohini rushing in, accompanied by Surender and Mohan, lead by panicking dev.
Seeing their concerned face , rushing in , Radhika: I am fine, I am fine. Her eyes were rolling down and soon darkness covered her eyes. She had very vague image or feeling of somebody checking her wrist side, and lifting her up, she felt like she is moving around. She tried to mumble : I am fine, I am fine., she thought she is hearing loud noises around, but her lips its try to get thru that noise: I am fine, I am fine.
Later she felt better that, with little effort she opened that heavy eyelids, and found Rohini sitting at the bedside. She tried to bring a smile , saying : I told you I am fine.
Rohini looked at her face listening to her mumbling, controlling her voice she said in a warning tone : Ha, we know you are fine. Now don't say anymore, and lay quietly.
Radhika tried to lift her arm up and said: I told you mom, I am fine, let me get up
Rohini getting up and standing on her feet , with the angriest voice: didn't I tell you to lay quietly.
Radhika then only noticed the tube that extending from her hand and noticed her mom standing with heavy face with wet eyes, Radhika looked at her mom's face with widening her eyes
Rohini bending down slightly, brushing her hair back: What happened to you Radhika, you are not my Radhika who left this place, you are totally different.
Radhika: maa, where are we?
Rohini: at the hospital. And then changing her tone, she said softly: what was the need to travel at this time, I know it is you, you might have given Dev very hard time na. Poor him, and now he is getting the scolding from the doctors and asking who given you permission to travel as your body is so weak.
Radhika: no mom, he doesn't know anything. I was fine, I am fine mom
Rohini: stop it now Radhika, you kept on saying that "I am fine I am fine" then what are you doing here, if you are fine. Do you know what time it is?
Radhika looked around and found the IV stand and the hospital cupboards...
Rohini: no need to look around, it is around noon, and you are saying you are fine..
Radhika: mom, what happened?
Rohini brushing her hair back softly: nothing, nothing happened for now. As you said you are fine, but you scared all of us, especially Dev.
Radhika: where is he?
Rohini: he was sitting here only all this time, holding onto your hand where they stick that needle and was kept on rubbing on it, looking at your face, saying nothing, just listening to doctor's words.
Radhika: what did they say?
Rohini: nothing, said you are not fit enough for anything, you didn't eat for days, you never taken care of yourself.
Radhika: no mom, I was eating fine, didn't you see me eating well yesterday?
Rohini with a smile, wiping of her tears: ha, I saw you and I heard Dev saying too that you had dinner in flight. Hum, if that is the way you are eating, then I think, nobody needs anymore clarification.
A tear drop escaped from her corner eye......
Rohini: now Don't cry Radhika. At least you should think of your baby dear. you were actually punishing this little one Radhika, with your small small tantrums. And look at Dev, he just listen to you, whatever you say he agrees easily. If it was your babuji, then you know. He will be shouting at me from the bottom of his throat, Dev is so nice, you can play any prang on him easily.
Her eyes felt dry as the drop rolled down making a small streak..
Radhika: where is he now?
Rohini: Suchi came and called him and they went o doctors office, maybe will be back now. Babauji and Surender bahyya just went to the pharmacy. You really scared all of us Radhika. All of us, till we get here. It is good that we didn't go, otherwise.
Radhika: ma, I am feeling tired, can I close my eyes..
Rohini: um, try to rest for some more time.
A nurse came in and changed the bags, and checking her BP and pulse rate she said: she improved really well.
Rohini: thank you sister.
But then Suchi , Dev, Mohan, and Surender came in.
Rohini: she woke up , now feeling tired.
Dev came rushing in, looking at her face, to see her with open eyes,
Dev' s curious voice came out : how are you feeling now Radhika?
She looked at him with a sorry face as she heard Surender's voice: um, now asking how are you Radhika? After taking all this risk.
She was unable to speak out, she just tried to give a forceful smile to comfort him, he looked deep in her eyes, and sitting next, he tried to brush her hair back. Suchi checked on the numbers that the sister just wrote and left, and then coming near Radhika she asked: still feeling tired? Take rest, you will be better by evening, ok. How is your stomach feeling now?
Radhika: better
Suchi: um, take rest, ok.
Somehow she felt to leave that time ..for just her son.
Suchi: I am feeling hungry now., so let's go out to the restaurant
Surender: what?!!
Suchi with a comforting smile: ha, she is much better, maybe by evening they may discharge her too. For now let that fluid run, and let her take rest, Dev is there na nearby. So come , I can't eat the canteen food, and we didn't had anything in the morning either.
Mohan: then what about Dev?
Suchi: we will get something for both of them, anyway it was their mutual decision to travel right, so let him also suffer . and see and learn life is not just giving surprises.
Srender: don't say like that Suchi, Radhika is not feeling well.
Suchi controlling her voice: I told you, let them talk and figure it out, whether their decision was right or wrong, so now let us go and have something, I am really feeling hungry.
Mohan: ha Surender, come
Rohini and Surender , Mohan , followed Suchi to outside room and Suchi closed the door and on her way she talked to one of the nurse. And then told her gang: don't worry , they will take care, or if they need anything, they will call us. So let's go.
Dev held her hand and brought that up to his chin, he saw the weakness , of that arm and her soft hands, bringing that up he placed a soft kiss over her wrist and looking in her eyes he asked: why did you run away from me Radhika? If this is the result of being away from me. Then I don't want you to leave me for a second either. Why did I blindly trust you Radhika? How could I imagined that you can travel by yourself and you will reach here safely, why did I take your silence so lightly, why did I trust your nodding so easily, ...how did I thought everything will go just the way I thought, and you are waiting for me here. .....You know I got the amaze award , and when I got that the first face came to my mind was yours, imagining how happy you will be, seeing that smile on your face.
......Remember when they selected me as the project manager we went to olive gardens for celebrating. Then with a smile he added, I can even see your grimly face sipping on that vine....., and your childish face, rolling those noodles in that fork. You remember?. She nodded her head seeing his smile on his face. But then with a heavy tone he said: everything was going fine, but then where did that rift happened Radhika, when did you moved away from me, you know that I was getting busy and even you tried to look at all those many times, but then when did you try to crawl back into yourself. And then tightening on her hand within his both hands, with his watery eyes he said: how did I failed to realize it. When it all happened Radhika, tell me, I need to know, I need to know, please. Please tell me. I can't even think of a moment Radhika, that can pull you away from me. Tell me Radhika, Please.
Radhika looked at him : did they scold you very badly?
Dev raised his head up and looked at her face
Radhika: did they all scold you badly?
Dev releasing one of his hand and brushing her hair back with that: no, nobdy scolded me, they are really cared about you, that's all.
Radhika: I put you in so much trouble , right?
Dev: no Radhika, not you. I am fine. It is you who is in actual trouble na. why you are thinking about me. Then after a thought: oh, did Rohini mom say something? Then tapping on her chin: don't worry about it, the doctors were asking me, so many questions, for which I don't have any answers.
Radhika; what did they ask you?
Dev bringing his face more to her face: nothing
Radhika: please
Dev with a pause , placing their hand down , resting near the bed, and crossing his other hand caressing her cheek and her hairline as if trying to tuck those small black threads behind nicely : nothing Radhika, and then after a pause: they were asking me about our baby? How old is our baby? When did we went for last check up? What was your weight at that time? Then a drop of tear just fallen down from his corner eyes down to her hand, and with smile he added: for which I just stood silently. he continued: they asked mom too, you know because she is working in this same hospital as the gynecologist, so they thought she might be knowing everything.
Radhika in her soft voice: what mom said?
Dev: not mom, dad said esily that we kept everything secret , so that we can fly to here.
Radhika: all because of me na. the guilt was reflected esily on her small talks..
Dev: no Radhika, don't think that way, now you are with me, I don't need anything, I just want to make sure you are fine, our baby is safe. Inside me I have so many questions, but on the other side, I want to forget that time too.
His voice trailed off... He sitting back straight, forced his both elbow on the bed and then holding her hand inside , few more drops rolled down.
Radhika: mei, mei...
But then they heard a door knock and both looked at that side. Suddenly Dev dried of his eyes and found Sarada coming in with a surprised look. She just came near Dev and giving a hug sideways, she looked at Radhika ..
Sarada: What is going on here? am I dreaming or something? Is it you Dev? Nobody told me?!!!! No wonder your mom was silent for few days, I didn't even get a chance to see her. Um, she was hiding from us, so that she doesn't have to share the sweets. No way.
Dev: that' s actually...
Sarada: no Dev, you don't need give any explanation, that I will ask Suchi only, directly. Let me see her, then looking around "where is she?"
Dev: they went out to eat
Sarada: what? Making you two to sit here? They all went!!!!!
Dev: ha, they will be back soon.
Sarda: let them come.
She continued her talk with Radhika , asking about her health and all. By then they came back. Sarada expressed her rights of knowing happy things in her friend's life.
Suchi looking at Rohini: Rohini, I will be right back, let me give her nice treat. Otherwise she is not going to sit silent
Sarada: ye, what you think, buying me a sweet and I will keep quiet... no way..
Suchi pushing on her back towards the door: ok baba, whatever you ask me, come, now.
They all just smiled. Rohini gave food to Dev, and asked Radhika to try some too, but she refused, they kept on scolding her, advising her, and with much hesitance she opened her lips to take one bite.
Meanwhile Suchi was guiding Sarada to her personal check up room.
Sarada: not this way, let's go out
Suchi: no, this way only, come, please, I need to talk to you.
Sarada realized her heaviness in her friends voice, she just followed, as entering to her room, Suchi told the nurse: cancel all the appointments for the afternoon, and don't disturb us for sometime , ok.
Nurse nodded her head.
Entering the room Suchi closed the door and put the latch on. Sarada just watched her friend's strange behavior. Suchi turned and then her eyes filled up. Sarada went near her and the minute she felt her friend's closeness, she hugged her and started sobbing like a kid, and Sarada just stroked on her back, unable to make out the reason for this cry.
Time passed by. tick tick tick....
The doctor came and said Radhika is doing much better. And asked for Suchi
Surender: Suchi went out with Sarada and it's been long time, hope they are not bargaining to buy the store itself..
Doctor: ha, when they both join, something will surely happen..
Radhika was still trying hard to gulp that food down and Mohan and Rohini was asking Dev, how he was managing her back in U.S.
The long talk and then the silence inside gave time for Suchi to think and understand Radhika's situation, and then getting up from the chair seat she said: I will send Dev
Sarada: um, I will wait
Suchi feeling better went out and then went to Radhika's room.
Surender: finally!
Suchi: what finally?
Surender: doctor came and asked about you, and they said Radhika is fine
Suchi coming near to Radhika's bed side: I know she is fine, right Radhika, with a smile on her face....
Radhika looked at Suchi's face surprisingly, the expression that she was finding for last few hours after their reach, is changed, suchi is really smiling at her.
Suddenly suchi: Oh Dev, I forgot, I brought a sweet box and it is with sarada ,go get it
Mohan: its Ok bhabhi, we will buy more
Suchi: no no, that we can later, this is just for the staff who is coming in, you know, it's a courtesy, they know me well, and my daughter is here now and , just for them
Radhika looked at Suchi again, hearing back that caring loving words for her.
Suchi : Dev
Dev: ha mom, just one minute
Suchi: no take your time, nobody is in a hurry here.ok
Nodding his head Dev went out while Suchi took the plate from Rohini and tried to feed her and said : who will eat this food, it smell really bad. Don't worry beta, when we get back home, I will make nice food ok.
Surender looking at Rohini: so who brought this food now? Whose choice was it?
Suchi hiding her face, looking in that plate: that time it was smelling good and I thought it will be tasty too, but see, now it all got cold and
Mohan: um um, now you are trying to support Radhika, right.?
Rohini: you don't know for how long I was trying, she just took five or six gulps, that's it.
Suchi: don't worry rohini, she will be fine, now she is with us and we know her well, so, don't worry, she will feel better. Ok, trust me . anyway she is getting this fluid, let her take rest, and by the time, we get home and make some homely food and come; let see how she is going to say no..
Surender: so you two are going to go!
Rohini: I will go and make it, I know what she likes, you be here, in case if they need something
Suchi: I also know what she likes, but I will give you chance this time.
Suchi: you all go, and come back. Actually they may discharge her later tonight, so, go get freshen up and come back.
Mohan: and you?
Suchi: I got used to this surrounding, so actually I am feeling fresh. You all go
Surender: ok then, tel DEv , ok.
suchi: um
They got ready to go and Surender looking at Radhika: take care beta. Mohan and Rohini also came near and asked her to take care and left.
Radhika's heart started pacing faster , suddenly she felt suppfocated being alone with Suchi in that room, what all she will ask, what will I say? Will she talk? Will she angry with me? Will she........?
"how are you feeling now Radhika?"
Her self questioning got interrupted as she heard Suchi's soft voice.
"ji , theek hum" Radhika answered like student
Suchi with a smile stroked on her head and said: you changed totally , You know you need to take care of yourself this time very well, anyway now don't worry, you are with me, and now I won't let you go any where, don't even think about it. Even if Dev wish to go, let him, but I won't let you. I can't imagine losing you one more time, you are my daughter, and.....
"I am sorry mom" Suchi heard the feeble soft sound of Radhika, she looked and found Radhika bowing head accepting her mistake, her guilty conscious took the courage to say those words finally but her eyes failed to meet those loving eyes.
Suchi in a calm way: it is not about asking sorry beta, you need to understand that at any circumstances, you have a family here, it is not just thinking they are here only when you are happy, there maybe so many around when you are happy, but when you need help, when you are in doubt, you should turn to your family only.... then, that is the meaning of family dear..
.......tomorrow we may be in some trouble too, then whom we will look for, we may depend on you, we cannot run away. Facing the problem, needs lots of courage Radhika, running away from it is not the solution, maybe it gives you time to think, but then when you realize it, all might have gone away from you.
Then sitting at head side and almost leaning on to her Radhika's upper body, she stroked her hair and said: don't think elders are right all the time,and they may scold you too , but that doesn't mean that they are not listening, it is just happening for that moment, they just think saying it in a scolding way will help their kids to understand better and that is it, maybe that is the ignorance of the elders, but you should not just see and take it that way, why don't you sit and think about that scolding and try to understand what they really meant.; the same way you want them to understand you.
Radhika listened to her actively.
Suchi : now don't think much, and try to sleep , ok.
Radhika just looked at Suchi's face again with a sorry face.
Suchi: no Radhika, no need to ask for sorry again. There is my fault too, I was just listening to your talk and really never thought how my son might have been to you when he is not even having that few minutes time to talk to his own mom. you had so much limitations with mingling with friends too, all are busy there, Rema has to taek care of her son,a dn others also has their own busy day... I know you might have felt all alone there. it is my fault too.
......And you wished to come to us, but Radhika for that why you need to ask your daadi about this Sita and Urmaila comparison. In which ever way you think , both are right, Sita went to the forest barefoot with her husband's and her families permission. She got the resistance from her family from the family, but still they agreed with her wish. And you went along with dev, but at some point you felt like coming back to us and be with us like Urmila, but still Urmila loved her husband, and one way to show that love is thru serving his old parents and she choosed that because she understand her own husband's wish silently and then she got the families support too for that.
..... She might have not enjoyed any lexury , she might have counted every passing minute, thinking of him, but she did as her husband wished, ...for his comfort.
.....But somewhere you felt like you are losing that support, the support from your husband or the trust from your family and you went along with your own little world. That is not a solution dear, as I said , you are not alone, we all are with you, if dadi was unable to give a reply to you, then you should have asked directly what you want to her, or to Rohini, or to me.
.....Maybe Rohini has her own limit by thinking beyond you, but I may get better because I know how Dev is, his one time pampering and next moment disappearing in his own world and then coming back with that smile. Rohini or dadi doesn't know his that face. But it is Okay Radhika, whatever happened is happened , we cannot change anything, but in future never even think about it, ok.
......stroking on her hair, laying side ways next to her Suchi said: I still remember that radhika's face,when she came first to live with us, that sad face, that depressive state and when she hear about chandenpur her face just light up automatically, how did I forgot that beta, that also leaving all of us for such a long time, and without anybody to notice that sadness in your eyes, nobody to give that hug to comfort you.
....I was also like that one time, wished to have somebody to lsten to me, but then I got this job and you know your papa, he was actually taking care of this new business stuff, and was involved in that only most of the time. How many evening I sat alone, how many nights I spend alone when he go for this business tour and all. And I still do. I was all alone in that house for last few days too. But my job kept me busy, my friends kept me move on, my responsibilities kept me moving. But for you there was nothing in front of you, all you had there was my son who was totally involved with his work.
.. actually Radhika when it comes to work, he is like his dad, they forget us for sometime.so it is not his fault, it is your papa's , so we can question him when he comes back ok. That a brought a smile on Radhika's face, seeing that Suchi:. No I am not joking dear, think, how many days and evenings and nights he left me all alone, so if I have tried to run away, where should have that ended.
.....Life is beyond all those questions dear, beyond Sita or Urmila, you need not to become Sita or Urmila, you need to become Radhika, Radhika who will be the strength of my son, whom my son can trust blindly, when he has to leave the house for oneday, he should feel like, Radhika is there, she will take care .. like Lekshman might have thought, when leaving Urmila behind. So there is no menaing in comaparing them, you are Sita, you are urmila, but comparing them and trying the comparison with them won't help you to give any strength , or reasoning, or that won't even justify your action, but you need to be you, with all their qualities inside you.
......So now don't think anything bad, like I said; what ever happened is happened for good, for you to realize the fact, your action, ..... for me to realize myself , and think twice before taking things in my own mind. So you are not at fault, neither Dev, nor I, its all our ignorance beta, but now we know, we need to correct ourself, I need you , just the same way I need my dev or Lekshmi, you are my daughter, my family, and I can't even imagine anything bad happening to you. So, now you take rest and wake up fresh with nice thoughts and happy moments OK. I am not angry with you at all.
......Then propping her head : no, I was angry, I felt hurt, and I thought I won't even talk to you anymore , But now I know you better, so don't worry, your mom is not angry at all, she just want her kid to come back to her life , the same way, she took her for that chandenpur rounds......
Then to change her mood Suchi : when you feel better na, let's go to chandenour, and this time I will steel the guava for you from Mohan bhayya's field, she showed up her hand to shakehand: deal, I am not joking Radhika, my mouth is watering feeling the taste of it...
Radhika just smiled and she wanted to give her hug, but her weaker body didn't move. But Suchi understood that she gave her loose hug .
Suchi: If I sit here some more time, I will continue my preach and won't let you sleep, and when they come back, they will scold me. So you better take rest, you need it. Ok
Rahdika looked at Suchi as she got up from the bed, adjusting her saree , suchi tied her hair one more time. By then one nurse came and checked on Radhika..
Suchi asked her something and asking Rahdika to take rest she went out with the nurse.
Radhika closed her eyes with a relief, with a sooth heart, the unknown fear that was circling her started fading away. Within her closed eyes she saw the smiley face of Mathaji. With that smile tucked on her corner lips Radhika went back to that evening, where she asked matha ji the same question.
Mathaji: Sita or urmila! Why?
Radhika: patha nahi, thought maybe you have the answer for it?
Mathaji after few minutes of thought, maybe understanding the reason behind that question: what you think Radhika?
Radhika: I thought it is Sita, but then
Mathaji with a smile: ha, the whole Ramayan is about Sita, her devotion, then why the confusion?
Radhika: I never thought of Urmila in that sense, but she was with her husband's family and was taking care of them.
Matha ji: um , then
Radhika: then what?
Mathaji: did she stayed back with her family because she didn't love to go along with her husband! or she was afraid of the forest?
Suddenly Radhika: no she loved her husband
Mathaji: is the intensity of her love was lower than Sita's to Ram?
Radhika after a thought: how can it be?
.
Mathai with a smile: ha, there is no difference in that intensity, but people behave differently. Like some people show that off easily, some hide in their mind. Sita prefferd to go wtih her husband to the forest which is fearsome, Urmaila satyed back to take care of her husband's old parents.
Radhika curiously: ha, so only I am asking.
Mathaji folding her hands behind: Radhika, it is not what you asked? your question may be your search for an answer to your own action, to depend on something for your moral support. But after reading or learning all these Ramayana and Mahabharatha, people just take things as it is, they never think beyond it. Just like you. You are trying to find a support for your action. But let it be Urmila or sita, let it be anyone from this two the upper hand, and you choose Sita, does giving upper hand for sita's action justify your action.
Radhika looked at Mathaji in question...?
Mathaji taking small steps on that muddy path: ha Radhika, your first answer to me was sita, ok I agree with you. Sita went with Ram with her family and with her husband 's permission. But whatshe did after reaching the forest. She disobeyed her husband's words, she act just like any other woman and forced Lekshman also to go behind that deer, listening to her husband's cry. Didn't she believe in her husband's power. Why she doubted that something fatal can happen to her husband? why she didn't went along with lexman to see her husband safe, with the same words she used to get the permission to accpmpany him to this thick forest? Why she didn't listen to her BIL 's words, but then after sending him also, why she crossed that Lexman rekha. Just to give that offering to Ravan's shadow. So ..how do you reason her action in that situation; you justfy Sita's action, do you want to hold onto Sita Maa in upper hand. And then the Yudh kand. But that was destiny and Lord Vishnu's incarnation as Ram was for that., to defeat Ravan and to bring peace, so her action is getting reasoned thru that, but that is later. but they are God's with powers...
.... But as I said ? why Ravan, why he is called das sir vala ravan, does he had really 10 heads?
Matha ji looked at Radhika for the answer
Radhika: that's' what the epic says
Mathaji said with a smile: that is what I said, just don't read things as you see in those words, you need to think beyond it. Can you imagine a person having 10 heads.
Radhika: but in yudhkand it says, each head as it was fallen on the ground , a new one replced its place.
Mathaji with a smile: ha Radhika, but I want to believe that he was that intelligent, his intelligence was equal to 10 heads. Maybe he had actually 10 heads, but it will be easy to imagine a highly intelligent person who was able to block all those asthras, that brought swayam Lord Vishnu into this world to defeat him, for the betterment of humanity. Ravan used his intelligence in a wrong way, so it doesn't matter how intelligent one is , it is how we use it. So as normal people we should behave in that way. He was clever enough to take advantage of the situation.
Now there is no Ravan , physically. This Ravan can be our own thoguths, how we use our intelligence. When the fight happens inside us between good thoughts (RAM) and bad ones(Ravan), don't let the Ravan win, because it just bring smile for small fraction of time, then it will fade away. But like Ram, it may be painful to walk along that thorned path, but at the end, it bring happiness forever. Don't think beyond it about lav/kush and all, because it is an epic, they need to end it that way.
....All these Epics are guiding us into better path, saying what not to follow, or what need to be followed... but one has to think beyond it, than just taking it as it is. What I can tell you is, don't try to compare them, be the Sita and ready to walk with your husband on your barefoot to face the difficulties that days will bring to you, but at the same time, be Urmila too and care about those faces, because there is no sweetness in that future that you build up without finding the smile on those wrinkled cheeks. Leaving one behind and holding onto other one tight, won't give any meaning to the story, we need both , we need Sita to accompany Ram ..end Ravan's life and we need Urmila to take care of th eit parents, because when they come back , the happiness should shared with them, then only your pain get real value, the nectar or your hardwork lay in that happiness.
***********************************************
Friends , don't misundertsand me, these are my own thoughts, to Radhika's question, so there is no books or writing that support my thoughts, that si why i call this as my mad world. I can be totally wrong...
so what you think? did suchi's and Mathaji's analysis on same question, gave any satisfaction to you, or i was just blabbing. If you think the latter, then I am sorry dear, or you have more to tell me, let me know, I am open for that discussion, because it can really bring light into my own thoughts. so come on buddies, I am waiting..
and I know you are waiting for Dev's talk...also sarada Dev talk .. will fill the gap of suchi-sarada talk.. suchi changed after crying, talking and silently thinking with a professional, and more that her dear friend.., so that 3 rd person can remove that darkness from suchi's mind easily....
and after part 92, our Lechu will be back in picture, then it will back into our olden days.. hopefully.. i don't know.. but one more heavy episode, then we will try to calm down, but not completely.. because i want to tell you more, it is not just settling their life, but showing that to you how they are living in this changed situaton.. so for now
thanks for reading my post dear.. have a good day...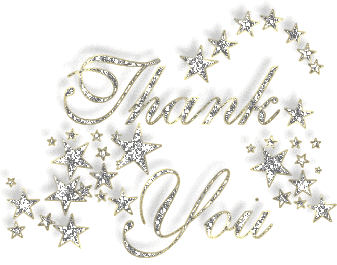 part 92


Edited by Devika. - 23 March 2011 at 9:53pm