Aditya Srivastav was born in Allahabad on 21st july. His wife's name is Manasi and have two beautiful daughters.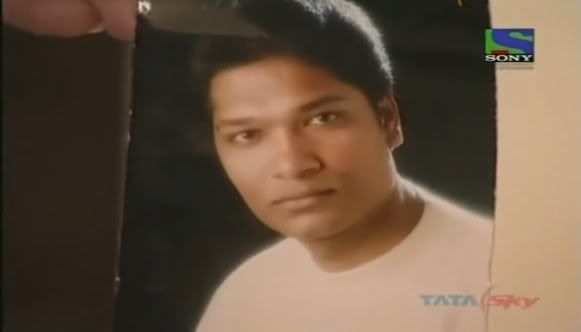 ..AN ARTICLE ON ADI SIR..
Even as he snoops around as a CID officer on Sony TV, Aditya Srivastav convincingly enacts a negative role in Ram Gopal Varma's latest release Ek Hasina Thi.
Starting with amateur theatre in Allahabad, Aditya moved to Delhi in 1989 to work with the Sri Ram Centre for Performing Arts. Mumbai was the next destination for this talented actor in 1995 where he made his film debut with Shekhar Kapur's Bandit Queen.
"Initially I did voice-overs for ads and promos. I had to choose television over theatre. I had to survive. That's why I did serials such as Yeh Shaadi Nahi Ho Sakti, 9 Malabar Hill, Naya Daur, Saturday Suspense and Rishtey among others," says Aditya.
Aditya soon graduated to doing films such as Satya and Dil Se. "I took a break from television in 1997 to do films. My film Matrubhoomi with Manish Jha was well received in the festival circuit," says Aditya, adding, "But it was only after my role as a police inspector in Satya that I started getting film offers." But Aditya refused the several offers to play cop as he did not want to get stereotyped and decided to wait.
Meanwhile, he shifted his focus to television once more. After a couple of episodes in BP Singh's Aahat, he was offered the role of a CID officer Abhijeet in the serial CID. "I joined the CID team in 1999 as second-in-command to Shivaji Satam. Since then I have done more than 200 episodes," says Aditya.
While TV keeps him busy for half a month, Aditya wants to concentrate on films as well. Farhan Akhtar's Lakshya, Milan Luthria's Deewar and Anurag Kashyap's Black Friday are a few of his releases lined up for this year. "Films give me the joy of depicting different characters," says Aditya, who plays Saif Ali Khan's friend, a lawyer with negative shades in Ek Hasina Thi.
After living in Andheri for a couple of years, Aditya settled for the peace and greenery of Sai Baba Nagar when it came to buying his own house.

.....ADI SIR'S LATEST MOVIE "KAALO".....
<

Monday Mar 10 5:25 PM
Bollywood Trade News Network
Beyond Dreams Entertainment Limited's DESERT WITCH KAALO - is India's first creature horror film. From the makers of
Shyam Benegal
's (to be directed) SIDDHARTH GAUTAM THE BUDDHA, this horror flick is being directed by renowned VFX director Willson Louis and produced by Mamta Patnaik, Yash Patnaik.
Touted as India's first live-action-animation-horror-film KAALO's story is loosely based on a Rajasthani folk tale about a desert witch who was killed and buried by angry villagers of Kaligarh 600 years ago. But after the horrific incident, the belief and fear that KAALO's ghost still looms over Kaligarh village and that the KAALO's ghost may return to take revenge made the villagers abandon the place. With the passing of centuries the evil witch remains buried until she was unearthed by an accident.
Yash Patnaik's supernatural thriller DESERT WITCH KAALO goes on floor in Jaisalmer from 10th March is slated for a Diwali release starring BLACK FRIDAY and SATYA fame Aditya Srivastav, CHEENI KUM fame Swini Khara, Paintal, Hemant Pandey, Raj Zutshi, Aditya Lakhia, Satish Sharma, Manoj Tiger and Abhijeet Satam (Shivaji Satam's son) as key characters with Debutants Madhurima Tuli, Shraddha, Prashant Kumar.
Kaalo was a witch who lived in Kulbhata during the 18th century. She was killed and buried by angry villagers for sacrificing young nubile girls to satisfy her greed for immortality, but her fear lived on. Years later villagers spoke of Kaalo's sightings yet again. They claimed she was even more angry and dangerous.. And she was back to finish what she left incomplete.. Kulbhata was vacated overnight by scared villagers.

All roads leading to Kulbhata were sealed by horrifying tales of Kaalo killing anyone who dared to enter Kulbhata' Until a bus carrying eleven passengers on its way to Kuldevi had to pass through Kulbhata.

One of the passengers on the bus was a twelve-year-old girl named Shona (played by Swini Khara of Cheeni Kum) who was traveling alone to spend her vacation at her grandmother's house in the neighboring village.

Shona was clever, witty and cheerful. She soon became the life of the journey. Everyone loved her endearing manners. Especially the reclusive and reticent Sameer, who was traveling with a bag loaded with gun powder to blast a small hillock which would give way to a water canal for his drought hit village.

Badly disfigured and thirsty for blood, Kaalo could smell the girl from miles away' and headed straight for the bus'

She would kill everyone who came in her way' She had to have the girl anyhow'

When the passengers realized they were staring into death everything changed' From being the life of the journey, Shona became their very reason for dying..

Everyone wanted her out of the bus' Some even used her as a bait to lure Kaalo away from themselves' Human relations changed as people fought for their survival'

One man stood upto Shona'

For Sameer it didn't matter if Kaalo was a creature or a witch'

All he knew was that he has to protect Shona'. And time was running out...



Edited by Puri_2711 - 24 February 2011 at 9:49pm