For me Salman Khan will always be Karisma's hero: Kareena Kapoor
Mumbai:Actress Kareena Kapoor has been busy shooting in Pune for the remake of the hit South film Bodyguard. But despite her long shooting schedule there, she reveals that she isn't missing home as much as she had thought she would. And Kapoor has much to thank her co-star Salman Khan for that.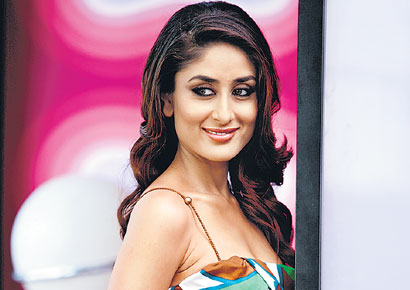 The fact that the two share a comfortable equation on the sets, as they have worked together earlier, is obviously one of the reasons. The other reason being that Khan shares a cordial friendship with the star's elder sister, actress Karisma too. "Yes, the two got along fabulously," confirms Kapoor.
"I was not even an actress back then," she recalls. So, was he ever her teen crush? "It's hard to find a girl who didn't have a crush on Salman Khan," she smiles, "but for me he'll always be Lolo's hero. I think they both made a fantastic on-screen jodi. They both have immense respect for each other as friends too."
Kapoor and Khan have both done two films together in the past, but Kapoor is quick to point out that neither film followed the conventional Bollywood mode. "Both Kyon Ki... and Main Aur Mrs Khanna saw us paired opposite each other, but the hero-heroine romance angle was never the focus or was in a different context altogether," she explains.
Though her forthcoming film with the actor is a remake, Kapoor is not keen to divulge much about the characters. "Both our roles are interesting," is all she sticks to.
As for working with Salman, she says, "It's so much fun! He's very spontaneous as an actor and brings out the best in his co-actors too." The two are often seen joking or sharing a laugh on the sets in between shoots too. "Yes, Salman has a very good sense of humour. Sometimes he still treats me like Lolo's younger sister. And we talk about Lolo so often that I don't feel like I'm away from my family at all. I'm sure she must be getting a hiccup everyday since the day we started shooting," laughs Kapoor.