Shah Rukh Khan chose to attend Vivek Biyani's wedding reception on Saturday, giving his Don 2 co-star Lara Dutta's Goa wedding a miss.
Vivek Biyani, for those who don't know, is the nephew of entrepreneur Kishore Biyani, who introduced Big Bazaar, Pantaloons and Central chain of shops.
Vivek wed Tanushree Dhoot (whose family owns the Videocon group).
The reception took place at Turf Club at Mahalaxmi, South Mumbai.
Apparently, SRK danced at the couple's sangeet party on Friday, for a whooping 1.5 crore.
After the wedding, SRK took a private chopper to Malaysia, for the Don 2 shooting. His long hair is reportedly his look in the film.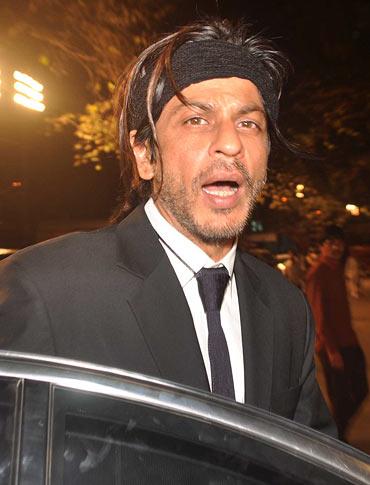 370)this.width=370">