I guess u guys saw this article already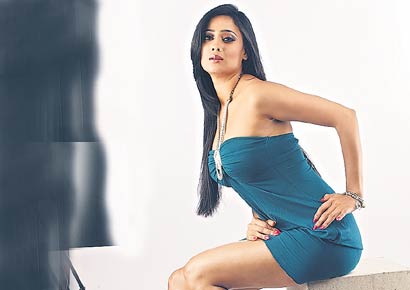 Winning a reality show hasn't made much difference in TV actress Shweta Tiwari's life. She feels that her life is just as it used to be before her win, barring the small difference that she missed being with her daughter all this while.
"I don't think my life has changed one bit. I was always famous and one of the most recognised faces on TV. So I don't think that Bigg Boss made any major difference to my life. Yes, I was more known as Prerna (the name of her character in a TV serial) before and now people see me as Shweta Tiwari ' the actual person. They now know the kind of person I am in real life," she says.
One may have expected her to go on a film signing spree post her win but Shweta informs us that she will be, in fact, starring in a play which she describes as one of the most challenging projects in her career. "The moment Saif (Saif Hyder, the director of the play) narrated the story, I just identifed with it instantly. After I got out of the reality show, I have been occupied only with rehearsals for the play. I can safely say that it is one of the most difficult projects I've ever been a part of. In this play, titled Aine Ke Sau Tukre, I am playing nine characters at one go! There are scenes where three characters are interacting with each other and I am transforming myself into these characters. So, you can understand how difficult, challenging and, at the same time, creatively satisfying the play is. In fact, I just managed to take a break from my rehearsals," she adds.
And what about films? "I have signed a couple of films and one will be announced soon. But I am immersed into theatre right now and we will be taking this play to different parts of the country. God willing, we will take it to the international platform too," she concludes.