Happy Birthday to You
Happy Birthday to You
Happy Birthday Dear (name)
Happy Birthday to You.
From good friends and true,
From old friends and new,
May good luck go with you,
And happiness too.
http://i513.photobucket.com/albums/t338/Shadymomma2008/Birthday.gif
Here is the Cake: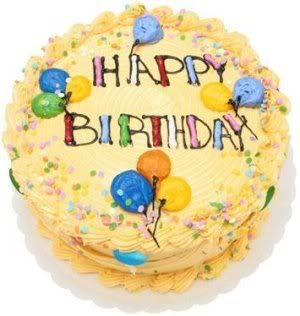 Birthday Card: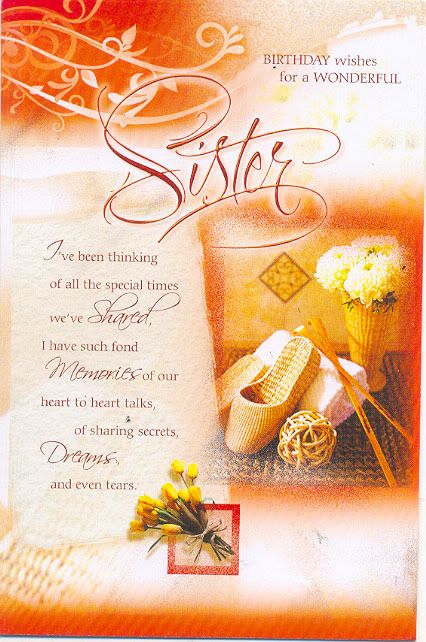 Smiles and laughter, joy and cheer
New happiness that stays throughout the year
Hope your birthday brings all these and more
Filling life with surprise and joys galore!

It's your birthday and I can't be there
But I'll send you a special birthday wish and a little prayer
Have a happy birthday
I hope that all of your birthday wishes come true
May you have a great time today and find happiness in everything you do.