Radhe Radhe to all the WONDERFUL MUSICAL BUDDIES !
AND WELCOME BACK YUMNA / RBG !
Great selection Yumna on the New Forum with Devdas and as you say just right for our RaDev ! Although heard it after a long time !
RBG, thanks for enlightening all of us about Kalyug and detailed info ! I heard that about this organization so wanted to share when such calamities befall humanity.
Thank you for posting Kavi Pradeep's Aaj ke is insaan ko which is my 2ND MOST FAV by KP. The abs TOP FAV IS ... KOI LAKH KARE CHATURAAYI. Actually it's almost a tie with Nastik's Dekh tere sansar ki haalat. Pradeepji is perhaps the only lyricist (and singer) whose pen wrote the lyrics that were true 50 years ago and will remain so for at least another century, iMO.
Rafig's song from Teen Chor ~~ Man ke khazane mein maya hi maya ... just cant believe the depth of the lyrics and actually heard it after a long time ! The song prompted me to post yet another by Rafig below ~~ Jaan sake to jaan .. Tere khayalon mein is Prem / Shrel's extremely fav and just so right for our CB2 !
Seema Dear, kya baat with old Madhu song Dhani chunar ! Didn't know this movie has such great tracks ! Luv luv old Badshah by our Hemantda Rula kar and shraddhanjali by Latag ! And another Rula ke in our DA's Jewel Thief ! Shrel almost posted the other day Miss Mary Brindavan ka and who dont luv the bhajan Badi der bhai !
PP Putija you determined to poori kasar nikalna with such a huuuuuge bonanza of songs !
One after another ~~ of course Ye kaun chitrakar is my all-time TOP 5 Mukesh from GGPN and perfect fit for our Artist Dev !
And like Seema Rani said, TM's tasveer is a timeless khazana and melody !
Oh BTW, wonder if we are HIGHLIGHTING BISWAJEET or our Dev !
Just kidding !
Ek ke baad ek and all fav and great tracks Sadiyon purani, na ye zameen thi, ba hosh (Shrel posted in MM7 and abs great track !
) Arrey, nice excavation of Rafig's Punjabi song ~~ wah wah ! Even luv "new" Race track as AA happens to be one of my fav new singers for his rugged voice !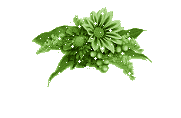 Lovely saaware / bansuri song ... from my fav movie Basera
(Never posted before ! )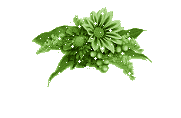 Heard it on radio the other day and instantly fell in love all over again
after years ..
old Ustad ... Jaan sake to jaan
Amazing lyrics !
jaan sake to jaan
tere man mein chhupakar baithe dekh tere bhagavaan
jaan sake to ...

sadiyaan beetiin lekin tera deep na bujhane paaya
teri poonji man ki daulat sabase oonchi maaya
( seeta jaisi shakti tujhamein ) -2 paarvati si aan
jaan sake to ...

koi na tera na koi mera saare naate jhoothe
toote dil ki aas to kya aas na usaki chhoote
( vahi sachcha tera svaami ) -2 maan are insaan
jaan sake to ...

ghar bhi chhoota dar bhi chhoota dhoondhe rain-basera
gam ke gahare baadal chhaaye chaaron or andhera
nirdhan ke dukh-dard ko kyon kar jaan sake dhanavaan
jaan sake to ...

nain andhera rasta soona bhatake ja dukhiyaari
tere dil ki raakh mein jalati aaj bhi ik chingaari
haar na qismat kabhi to hogi raah teri aasaan
jaan sake to ...

paapon ki apane dekho moorkh aap saza hai paata
jo bhi seedhi raah mein bhatake jod na usase naata
dil mein laakhon toofaan jaage aankh na lekin roe
karm ka paalan karane vaali aan apani khoe
dekho-dekho mamata ( pyaar ka de balidaan ) -2
jaan sake to ...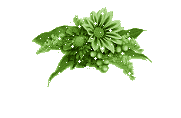 This great track from DA's old Maya .... yes posted before but quite
apt for our RaDev for CB2 !
TASVEER TERI DIL MEIN, JIS DIN SE UTAARI HAI ..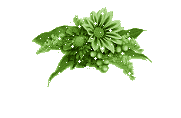 '64 Aao Pyaar Karein
Dil ke aaine mein tasveer teri rehti hai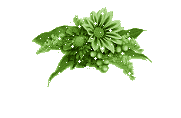 '62 Rangoli ... Jao jao nand ke lala tum jhuthe
(not sure if I posted it few days ago !
)
Yes, I think Shrel did and posted the magic of trio combo of
VM / Latag / S-J
Obv great impact-creating song !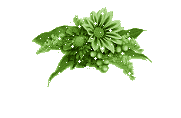 Only audio ...'60 Parakh Latag .... Yeh bansi kyun gaaye mujhe kyun sataye


Edited by radev24 - 13 March 2011 at 3:06pm