About Rajeev Khandelwal

Born on the 16th of October, Rajeev Khandelwal for sure is a self made person. His journey to the film city Mumbai from Jaipur was not an easy one.
Being from an Army background Rajeev had to face opposition of his parents on his decision of persuing acting as his career. Initially Rajeev joined Engineering but found the course extremely boring with no scope of extra curricular activities so quitted that within two months and joined St.Xaviers in Ahmedabad to do his degree in Chemistry.
After completion of his graduation Rajeev made up his mind to join Army just like his father and elder brother but destiny had some other plans in store for him and his form was misplaced. As said by Rajeev in an interview, "This was the time I decided to give acting a shot because atleast I could make an effort to join the field of my dreams".
With this dream in eyes,Rajeev landed at Delhi. The first year went just in survival. He than started writing and directing documentaries on social subjects like women labour, ITBP (indo tibetan border police), National Literacy Mission, Indian Army (Jat regiment). He made some of this for Abhinav Chaturvedi's Company.
Rajeev also made a thirteen episode serial called 'Samarpan' based on the heroes of paramilitary forces who were awarded the highest gallantary award (Presidents Police Medal). The series was telecasted on doordarshan in the year 1999-2000.
Subsequently, on one of his trip to Delhi Rajeev learnt that Balaji Telefilms was looking our for a new face. He decided to give it a shot and went for the auditions and got selected for the role of 'Sujal'. But before that happened another show which happened to be his second show on tv. That was 'Kya hadsa kya haqeeqat' produced by Balaji Telefilm. Six months later happened 'Kahi to hoga'. And rest, as they say is history.
Rajeev's favorites

All time favorite film- Shakti
Favorite actors- Amitabh Bachchan, Shahrukh Khan, Hrithik Roshan
Favorite actress- Kajol
Favorite colors- Black, rust
Favorite animal- Horse
Favorite book- Fountainhead
Favorite author- Ayan Rand
Favorite sport- River rafting
Favorite holiday destination- Leh, Laddakh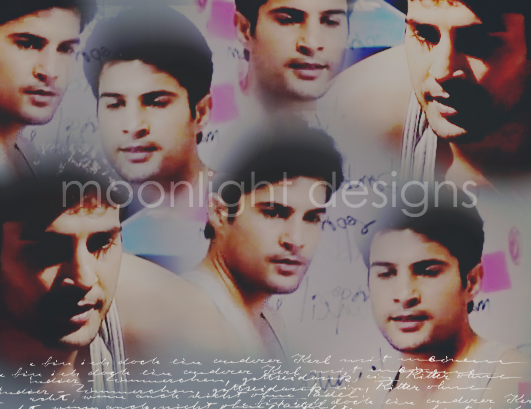 Rajeev's Telegraphy

Rajeev featured in the first story of 'Kya hadsa kya haqeeqat' produced by Balaji Telefilms. Than came the next being thing. 'Kahi to hoga' was launced in 2002. Rajeev's popularity as 'Sujal' compelled the production house to turn a negative character into the main lead of the serial. A star was born on STAR.
By May 2005 Rajeev left 'Kahi to Hoga' but by than he had become the heartthrob of the TV-viewing nation. By June 2005 Rajeev did another show called 'Time Bomb' directed by Ketan Mehta. This show was a short series of 24 episodes that was aired on Zee tv.

After the action packed series Rajeev once again was seen in a romantic image but this time in a Pakistani show called 'Sun LeyNa'.This show too was an instant hit. After this Rajeev did a cameo in Sony tv's most popular thriller series CID. This cameo was for 4 episodes for which Rajeev also won an award.

Rajeev than tried his hands on achoring and so happened 'Deal Ya No Deal'. A popular game show on Sony tv. He hosted the third season of this show.

Than was a show that was extremely popular with the youths. 'Left Right Left' an army based show where Rajeev was seen as Captain Rajveer Singh Shikhawat. This show was launced on 10th of july 2006. Besides these shows Rajeev was also featured in Saru Maini's music video 'Jhoom jhoom'.

After his hit film 'Aamir' Rajeev made a comeback on TV as a host of a reality show 'Sach Ka Samna' produced by Big Synergy aired on Star plus. This show was launced on 15th July, 2009.
Awards

* Fresh new face - Indian Telly Awards (2004)
* Favorite jodi (with co-star Aamna shariff for Kahi to hoga) - Indian Telly Awards, Star Parivar Awards (2004)
* Best TV Personality - Indian Telly Awards (2005)
* Most stylish Actor - MTV Style Awards (2005)
* Most stylish Anchor - MTV Style Awards (2006)
* Best Actor in a Cameo role (for CID) - Aap jaisa koi Awards (2006)
* Best actor (for Left Right Left) - Sansui Awards (2007)
* Best actor (for Left Right Left) - Gold Awards (2007)
* Special Recognition - Indian Telly Awards (2008)
* Best Anchor for 'Sach Ka Saamna' - Indian Telly Awards (2009)
* Favorite Host for ' Sach Ka Saamna' - Star Parivar Awards (2010)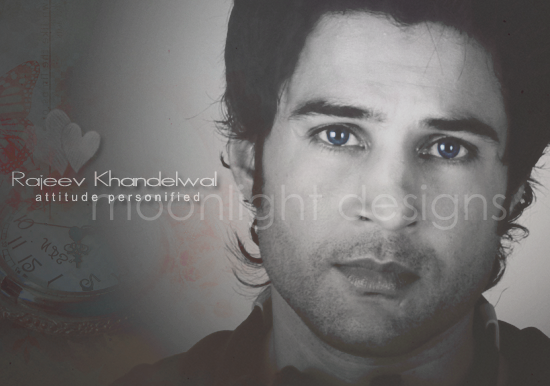 Rajeev's Movies & Upcoming Projects

Rajeev stepped in bollywood with an offbeat thriller 'Aamir' produced by UTV Motion Pictures. Directed by Rajkumar Gupta, Aamir was appreciated by one and all. Along with critical acclaimation the film did well business at the box office too. Rajeev remarkable performance in Aamir was praised by several eminient film personalities. Aamir was released on the 6th June,2008.

Upcoming Projects

* Peter Gaya Kaam Se-Produced by UTV Spotboy, directed by John Owen.
* J for Joker (tentatively titled)- Produced by Kishan Chaudhary of Ikkon films, directed by Vikram Tuli
* Tainaat- Produced by Nariman Irani, directed by Ehsan Hyder
* Will you Marry Me- Produced by Kishan Chaudhary, directed by Aditya Datt
* Raakh - Produced by Krishna Banerjee, directed by Tanuja Chandra
* Shaitaan - Produced by Anurag Kashyap, directed by Bijoy Lambiar
*Soundtrack - Produced by SaReGaMa India Limited, directed by Neeraj Ghosh


Edited by rajeevlicious - 14 February 2011 at 1:20am