Hi Everyone....
Here comes the member of the week...
to grill the MOTW and have some fun...


This week on the hot seat is the member
that is usually all over the forum..
Member of the CCC, DT..
Critically makes very good points
..
I am sure it is easy to guess isn't it..
or wait does it sound like all of us..
Ohhhnooo... you know who she is...
well it is easy to guess.. do you know who this is???.. Bolooo..
It is none other than..
-Gaayu-
Congratulations Gaayu..
Come and hang with us and
Enjoy the hot seat for the next week.
Please feel free to use the siggy below to flaunt your special status for the week.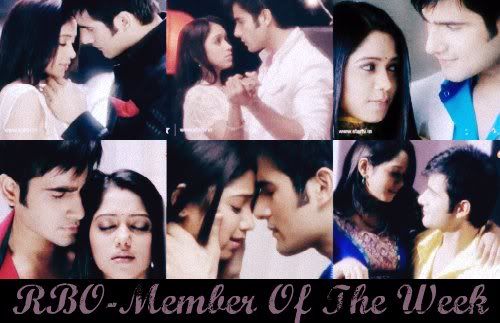 Time to grill everyone..
make it a fun week for Gaayu and lets
get her to a crazyyyy mode..
and to start..
here are some general questions:
Name:
Profession:
How did I get started with India Forums:
Why am I hooked to RBO(other than ShaNak)...:
My hobbies and a little about me:
What I like best @ IF(other than the MOD
):
What I would like to see more @IF:
What do I dream about when I sleep:
Favorite Food(other than Indian)
Favorite Color:
Favorite Movie (choose one):
---
Now it is your turn to grill bake and fry her..
----
Credits:
All glitter courtesy of Tumhari_Khushi and Zwani.com
Smitha for the RBO MOTW siggie..
Thanks girls.