Happy Birthday M I M I !
O-M-G.
Its your b i r t h d a y ... you budhi! Don't worry I still love you. *ahem* you know what i mean
*looks around for Ravz...and the other members of our family tree that-makes-no-sense-whatsoever* Anyways Im going to keep it short and sweet. May all your wishes and dreams come true. May this coming year bring you loads of success and happiness. Live it up today Mimzzzziee! Catch Pretty Little Liars today
.... then there's Criminal Minds (Reid & Morgan
), The Vampire Diaries and oh oh Degrasssii!
Eclaire
Well .. I kinda made you something:




Hope you like it
cuz honestly I cant stop staring at the people in it
Nonetheless, have an awesome day!

Love you loads.
- Your secret admirer!

Happy 16th Birthday Mimi!
Eeks! it's your sweet 16!
That must feel so exciting na!? (It didn't to me
but that's besides the point right now
) Can you believe I've known you for at least a year now?
I know it's such an honor for you isn't it? Nahhh it's an honor for me *preens* We met as relatives and slowly but surely it brought us this amazing friendship. I know you're one of my friends who will never judge me whenever I need to let out what I'm feeling and just the fact that you're there to listen to me is enough for me. I hope you know that I'm always literally one message away whenever you need me because I always want to be there for you. This past year has been really tough on me and you've talked me through it without even knowing it and I just hope that whenever you talked to me about whatever was bothering you I was able to at least help or make you feel a bit better about it.
Anyways enough emotional talks yes? I think so. You're insanely in love with Darren Criss and some more Glee/Degrassi/something else people that I've seen but don't vid or write about (which I'm terribly sorry about) But I have something in progress for you which I'll try to finish sometime soon; probably end of this week. Also'I want to vid you something so you can pick whatever you'd like and I'll check if I have the right clips to make you something special just for you!
*hugs*
I love you Mimi and I hope this year brings you tons of joy, happiness and good health always.
Love,
Maasi

Dear Mimz
Happy Birthday Jaanu!!!
Thanks to the Spoof Interview and Mr & Mrs. Ravjot GK_09, I got the opportunity to get to know you so well (NOT)
. Please ask Mr & Mrs. Ravjot GK about how you became Mrs. Asma
. Well, I really hope your 1+ billion husbands don't mind naa
. It was great getting to know you through the family tree maker (aka Ravz
), and most importantly its great fun seeing you on MSN with super cool emoticons
. Well on your Birthday, may all your dreams come true, including another billion odd husbands
[=)], and most importantly may all your new year resolutions come true
.
Jokes apart, wishing you all the great things in life, hope this day will bring you an extra share of all that makes you happiest. May you succeed in all your future endeavors hun
. May you rock (even better than Akki's Pelvic Thrusts
)
With Love,
MP/ Radha
P.S. You gift on behalf of Mango, Melz and myself is coming soon
.

MIMI!!! Aka SQUID!!! Aka Dr. Squid
*Clears throat*
Happy Birthday to you,
Happy Birthday to you,
Happy Birthday dear Mimi
Happy Birthday to you!!
Happy Birthday many many many happy returns of the day!
May this year bring tons of happiness for you. And may this birthday be full of surprises!
Gosh!! I think we met through CC the first time no? crazy times!! We had tons of fun in the section. It was amazing to get to know you are work with you!! And then after that I got to know you even better through MSN. I think it was a wise decision to make msn
and get to know you all.
Well anyways, Happy birthday once again. Enjoy your day. Party hard and don't forget to invite us.
here is a little gift for you made by macaroni
Mine is better than hers right?
well thats what she thinks.. and I couldn't lie either.
Anyways!! Happy Birthday once again!!
Love,
-Aman

Happy Birthday Mimi

I'm glad to have found a friend like you. If it weren't for AS section, I wouldn't have known you so thanks to AS and IF. Working with you as a team was fun and i miss the crazy discussions we had in VS. Above all I really miss you mimi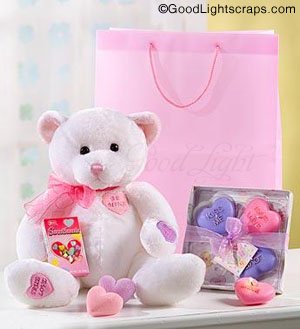 On your birthday I wish you much pleasure and joy;
I hope all of your wishes come true.
May each hour and minute be filled with delight,
And your birthday be perfect for you!

Lots of love
and best wishes,
Ananya(Ambrosia)

Happppy Birthday Mimi!
It's been a fun couple of years getting to know you :) So glad we got this opportunity to work together. I wish you all the best! May all you wishes and dreams come trueeeee :)
- Swati

Hey Mimi! I don't know you personally however, i do know that you're one of the..umm.senior CC's.
I'd like to wish you a Happy Birthday and the best in life! Hope you have a great one.
Love,
-Jot.

Dear Mimz, (did I say Mimz, I meant Mishma!) I totally adore you to the 100th degree. I hope you have a super amazing birthday! At the moment I am making a epic journey to steal all the yummy chocolates from the world. I might as well kidnap some guys for you :D If I don't come back in a month send a search team after me. On a more serious note, CC wouldn't be CC if you weren't around. Thank you for being this awesome!

Love always
Fanta (sh-tick)

Happy birthday Mimu Darling ;)
It's been so long ! Where the diggery are you :( I miss you *jumps & tackles* I hope you have an amazing day and that you get to eat lots of chocolate and ok wait i'm forgetting the box of stride gum and Tim horton's ice cap's to drink :p Your a grown up girl now so before I begin my lectures about boys *ahem
how's the army of husbands front doing :p? I miss you and your talks so much! You run a long and have the best time ever on this day ! Don't party too hard
May you get whatever you set your mind onto
Best of luck with studies-Love ya.. Takecare <3
~Roma~

happy bday mimi..wishing ya best of luck in life. enjoy my sweet young sister.

Happy Birthday to you
Happy Birthday to you
Happy Birthday to youu
Happy Birthday to you<3
Happy Birthday my Degrassi buddy<3
Many many happy returns of the day<3
Have a wonderful birthday and may all your wishes come true
May god bless you<3
Though school is keeping us busy and our degrassi convos havent been regular:( Will never forget our Degrassi conversations..about how much we love Eli and Claire..how amazing the show is..everything!:) And we will for sure have more convos about them..especially after Feb 11th..New Degrassi episodes..the promo's are looking amazing<3
Happy Birthday once again hun<3
Have a wonderful day<3 And since I know your a HUGE Eli and Clare fan..heres my present to you:
Love you<3
Sneha

Hey Mimi
HappY BirthdaY
May your birthday be filled with excitement, joy, and laughter.On this special day,

I just want to say Happy Birthday.
I hope that for every candle on your cake you get a wonderful surprise
Wishing you another wonderful year of happiness and joy.
Happy Birthday!Happy Birthday to someone who deserves a truly happy day.
Bday sig for u

Happy Birthday Di!
Hope you have a great one! and a great year ahead!
Thanks for being such a good friend :) Can you believe it's been 3 years since we first met? [:O]
Love You!
-Shivani

MIMIIIIIIIIIIIIIIIIIIIIIIIIIIIIIIII!!
It's been so long.. I miss our MJHT times and BenJan stuff. Oh we used to drool like crazy over that simple scenes! I hope you have a wonderful birthday Mims! and get back to the MJHT forum of us. I wish we could be little crazy again with SaJan and BenJan.
Made you a small gift. Hope ya like it
Love ya
Jenny

KPPPPPPP
Wishing you a very very Happy Birthday..May you have all you wish for..Really Missing you..I need to catch up wid ya and SP too..Ughh I hate that all of us are separated..Anyway its your special day and May God Shower you with all the blessings You wants..Mwah
A Sig Fo you

Dearest CP
Before i start I shall wish you a Very Very Happy Birth Day
Im glad that i met you on the MJHT forum, from which ive made great memories <3<3<3
I really admire each and everything about you especially your creativity and motivation for others
I've never told you this but i've always felt so good after talking to you(=
Be my CP forever, and never ever change
Love ya loadz
IQ
p.s. PLEASEEE write a FF im so eagerly waiting...hehe


Edited by -Ravjot- - 07 February 2011 at 12:26am