~Scene 1 - Vidya's bedroom~
It's a sunny morning! Sagar and Vidya are sleeping in each others arms. The sunlight falls on Sagar's face which make him wake up. He slowly opens his eyes and looks up to Vidya's angelic face. "Der raat tak Vidya mera take care karti rahi," was the first thought that came into his mind. He just smiles thinking how lucky he is to have a partner like Vidya in his life. He keeps staring lovingly and smiling at Vidya who is innocently sleeping. After a few minutes, he slowly moves Vidya's hands from his shoulders and gets up. He again stares at his gorgeous Vidya who is looking even more gorgeous while sleeping. After staring for quite a few minutes, he kisses Vidya on her cheek. Sagar's loving touch wakes Vidya up. She slowly opens her eyes, sees Sagar who is staring so lovingly at her and smiles.
She yawns and tells smilingly, "Good morning."
Sagar smiles cutely and tells, "Good morning jaan!"
Vidya is so sleepy. She yawns again and falls in Sagar's arms. Sagar smiles and hugs her. Both break their hug and Vidya yawningly touches Sagar's forehead to check if he still has fever or not.
"Bukhar kafi kam ho gaya." Vidya tells smilingly.
Sagar smiles seeing Vidya smile. Suddenly someone knocks at the door.
Vidya tells Sagar, "Koi knock kar raha hai."
Sagar smilingly tells, "Haan!"
Just then both look at each other shockingly and Vidya's sleepiness is all gone. Both look worried as they realized how big trouble they are in.
Vidya shouts, "Kaun hai?"
That someone replies being out of the room, "Vidya beta, main!"
"PAPA!" Both say it together looking at each other shockingly and worriedly.
Instantly they start searching a place in the whole room for Sagar to hide.
"Bathroom?!?!" Sagar said as he pointed out toward the bathroom with his index finger.
Vidya worriedly nods positively and Sagar rushes inside the bathroom. Vidya tries to be normal, goes and opens the door.
"Itni der kyun lagayi?" VP inquired.
Vidya nervously gives a fake smile and says, "Papa, woh main washroom mein thi."
VP tells, "Oh accha! Khair chodo, mujhe tumhe inform karna tha ke main kuch kam se bahar jaa raha hoon. Shaam ko lautunga. Aur tumhari dadi saamne waale ghar mein gayi hai. Shaam ko woh bhi aa jayegi."
Vidya smilingly nods and says, "Theek hai papa!"
"Waise Sagar kaha hai?" VP questions Vidya.
Vidya seems to be full nervous.
"Papa, woh Sagar subha subha Sahil se milne hospital chala gaya." Nervously, Vidya replies.
VP nods and says, "Accha hai. Tum bhi toh abhi waha jayogi, haina?"
"Haan main bhi abhi waha jayungi." Vidya replies.
VP smilingly tells, "Theek hai beta. Waha jaldi jaao. Sanju kab tak samhalegi. Woh bhi thak gayi hogi. Aur haan, Sahil ko mera dher sara pyaar aur ashirvaad dena."
Vidya smilingly nods positively. VP bids bye to Vidya and leaves. Vidya takes a sigh of relief and turns back. As soon as she turns back, she sees Sagar very close to her and shivers in shock. Sagar smilingly and lovingly looks into Vidya's eyes. Vidya blushingly and lovingly looks into Sagar eyes. Eye-lock session starts between them. It goes on for few minutes. Sagar's phone rings.
Sagar annoyingly tells Vidya, "Yeh dunia humare romance ki dushman hai."
Vidya laughs hearing what Sagar said. Sagar picks up the call.
"Hello!" Sagar says annoyingly.
After five minutes, suddenly his expression changes into happy.
"Good job guys! Tum logo ko tumhare fees mil jayenge." Sagar tells happily.
Seeing Sagar like that, Vidya seems confused. Sagar disconnects the call.
"Kiska phone tha? Aur kisko tum itna appreciation kar rahe the?" Vidya asks confusingly.
Sagar smiles mischievously and tells her, "Pata chal jayega! Itni jaldi kya hai? Tum jaldi ready ho jao. Hum logo ko kahi pe jana hai."
"Kaha jana hai? Hospital?" Vidya questions with a confused look.
Sagar broadly smiles and tells, "Hospital toh hum jayenge hi par usse pehele ek aur jagah jani hai."
Vidya asks, "Kaha?"
Sagar slams his palm on his forehead and tells, "Hey bhagwan! Itna sawal! Tum chalo toh mere saath. Tumhe sab pata chal jayega. And I am sure you'll love it."
Vidya smilingly tells, "Accha theek hai. Tum kehe rahe ho toh accha hi hoga. Theek hai main ready hoke aati hoon."
Vidya turns back and heads to her cupboard. Sagar grabs her hand. Vidya turns her face to Sagar and Sagar lovingly tells her, "Woh pink wali suit pehenna. Woh tumpe bohot accha lagta hai."
Vidya smilingly nods positively. Sagar leaves from there and Vidya closes the door of her bedroom to change.
~Scene 2 - At the hospital~
Sahil is sitting on his bed. Sanju is not there. Doctor arrives there.
"Aab aap kaisa feel kar rahe hai Mr Sahil?" Doctor asks.
Sahil smilingly replies, "Kafi behetar feel kar raha hoon doctor."
After checking Sahil's pulse and heart beats...
"Pehele se kaafi fit dekh rahe hai aap, phir bhi aap ko aaram ki zarurat hai. Aap abhi bhi weak hai." Doctor tells.
Sahil smilingly nods and tells, "Sure doctor. By the way, doctor, main kab yaha se jaa sakta hoon?"
"Abhi aap discharge hone ke baare mein sochiye bhi mat. Abhi aap bohot weak hai. At least 1 mahine toh aap ko yaha rahena padhega." Doctor tells.
"1 mahine?" Sahil tells shockingly.
Sanju enters with a bag of medicine in her hands. She comes, stands near Sahil and asks doctor confusingly, "Kya hua doctor? 1 mahine kya?"
Doctor informs Sanju, "Ek mahine Mr Sahil ko yaha rahena padhega."
"Theek hai doctor. Yeh 1 mahine yaha hi rahega." Sanju tells doctor smilingly.
Doctor smiles and leaves. Sahil is all annoyed.
Sahil annoyingly asks Sanju, "1 mahine kaise rahunga yaha, Sanju?"
Sanju sweetly smiles, looks at Sahil lovingly and tells, "Main hoon naa yaha. Jab tak main hoon, yeh 1 mahine kaise guzar jayenge, pata hi nahi chalega."
Sahil is no more annoyed. He smiles and nods positively. Sanju smiles, too.
"Bohot bhukh lagi hai Sanju. Kuch khaane ko do naa." Sahil innocently tells Sanju touching his belly.
Sanju smiles at Sahil's innocent look and says, "Abhi breakfast ready karti hoon."
Saying that, she starts preparing Sahil's plate for breakfast.
~Scene 3 - Sagar and Vidya goes somewhere~

Sagar's car stops at an unknown place. Vidya is sitting beside him and her eyes are covered with a red cloth.
"Yeh kaha le aaye ho mujhe? Aur yeh kapra kabse mere aakho par hai. Aab toh kholdo yeh." Vidya tells Sagar annoyingly and confusingly.
Sagar smilingly tells, "Jaldi hi khol dunga. Don't worry. Aab chalo Vidya hum apne destination pe pohoch gaye."
Sagar comes out of the car, opens the door of the car at Vidya's side and takes her into a wooden house. Inside the house, Sagar and Vidya are standing at the entrance. Sagar unties the cloth from Vidya's eyes and Vidya slowly opens her eyes and the view she sees when she opens her eyes is amazing. She sees her dream house -
On the walls of the house were these pictures and each covering the whole wall -
Vidya is shocked, amazed and out of words. She has no words to explain how happy she is feeling. She keeps smiling broadly.
Sagar tells Vidya in her ears in a soft and loving tone, "Our Dream House."
Vidya covers her mouth in shock and happiness.
"Kaisa laga yeh surprise?" Sagar sweetly asks Vidya.
Vidya moves her hand from her mouth, gives a broad smile, turns her face to Sagar, hugs him and says, "Bohot accha laga. Mujhe kitni khushi ho rahi hai, main yeh explain bhi nahi kar paa rahi hoon."
Sagar hugs her. After a moment they break their hug and Sagar tells Vidya cutely, "Ek aur surprise hai."
"Ek aur?" Vidya shockingly says.
Sagar laughs and says, "Haan chalo."
Vidya smilingly nods and goes with Sagar. Sagar takes Vidya in front of a room.
"Vidya please aakhe bandh karo." Sagar sweetly pleads to Vidya.
"Phir se?" Vidya innocently asks.
Sagar says to Vidya pleadingly, "Please."
Vidya smilingly nods and closes her eyes. Sagar opens the door of the room and tells Vidya to open her eyes. Vidya opens her eyes and is again shocked. She sees the room which is kinda like this -
These pictures are hanged in large sizes on the walls of the bedroom -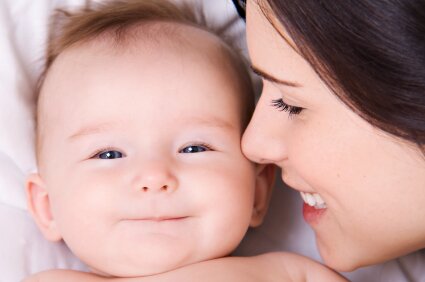 Vidya is out of words again. She gives a broad smile while she sees around the whole room. Sagar smiles seeing the smiley Vidya. Sagar brings his mouth near Vidya's ears and tells lovingly in a whispering tone, "Humari choti si dunia, humara bedroom." Vidya keeps smiling broadly and sweetly but just after a few minutes, she seems confused and in thinking mode.
"Tum yehi soch rahi ho haina ke pehele bhi tumhe aisa surprise di hai maine, i mean room ke walls pe baccho ki photos and all, toh abhi aisa hi surprise kyun, haina?!" Sagar asks Vidya smilingly looking into her eyes.
Vidya confusingly tells Sagar, "Haan wahi soch rahi hoon."
Sagar puts his hands around Vidya's shoulders and tells her lovingly and sweetly, "Uss din woh surprise dene ke baad mere dimaag mein ek aur idea aaya. Maine socha ke agar main humare apne ghar ko aise humari aur cute cute babies ki tasveero se sajaaye toh tum jyada khush hogi aur yeh surprise tumhe jyada accha lagega. Issi liye maine yeh sab kiya. Kyun theek kiya naa?"
Vidya smilingly hugs Sagar and says, "Bilkul theek kiya. Yeh surprise dunia ki sabse best surprise hai. Humara apna ghar, humara sapno ka mehel. Oh Sagar, I am so happy today. Thank you so much for this amazing surprise. Thanks a lot."
Sagar smiles, hugs her lovingly and tells, "Its my pleasure, sweetheart and I am very happy to see you happy. That's all I want, to see this amazing smile always on your angelic face. Love you sweetheart."
"Love you too jaan." Vidya smilingly and lovingly tells Sagar.
Both close their eyes in love and their hugging session goes on!!! <333
Precap:
Sahil-Sanju feeding each other...
Sagar-Vidya and Sahil-Sanju having fun...
1 month leap...
Here's the end. Hope you all enjoyed the part and liked the pictures, too. Waiting for your comments/criticize. Love...Bidz